Deborah Niski: You're such a prolific designer. What spurs you on to design the next thing – is it a search for perfection, or an exploration?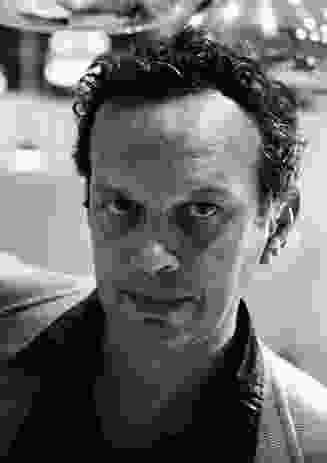 Tom Dixon: Well I don't think it's perfection. I'm always dissatisfied with what I did before. And I'm genuinely interested in making things, so it's as if I found a fantastic hobby. That was how I became a designer and that's still the joy of it, you just can't get bored. There is always something new happening: new manufacturing technologies, or new categories that you want to tackle. I've engineered my setup so that I can just have ideas, and see them through to production. It's not that simple … there is always some new problem to crack, or a technique or new material that keeps me awake.
DN: Are there any particular materials that you are fascinated by at the moment?
TD: I've rediscovered ceramics quite recently, so we are working a lot in clay, which is kind of primitive and squidgy. What is interesting at the moment is the new digitalized manufacturing techniques that let you develop things in different ways. It's not a new material as such, but a new way of controlling the process that is taking up a lot of our thinking at the moment.
DN: Do you have a favourite part of the process? Is it the initial spark of an idea or is it solving the problem that's interesting?
TD: I've never been a really good problem solver, but what is interesting about what we're doing now is that it's all quite close to what I did at the beginning. The idea that you are not in control, but in possession, of the whole cycle of events. You start from zero, an idea, whatever, and then sell the thing. What's nice is I'm involved in the communication, the packaging, I know the factories that make the thing. I'm involved from start to finish. It's nice, and quite scary at times.
DN: Does the scary part come from the commerce aspect of things?
TD: The idea that people would want to buy something I made was quite a big inspiration. I like the idea that people like the work enough to buy it. It's an endorsement.
DN: Do you remember when you first thought you could make a living as a designer?
TD: No. It didn't really happen like that. I was involved in nightclubs at the time. I worked Friday and Saturday nights and had the whole week left to tinker, so it overlapped and evolved over quite a long time. I still have many strings to my bow. We've got a restaurant in London, and that's something that also keeps me interested and feeds into my design work. We're doing more cookware now and the experience of seeing what happens to furniture in the restaurant feeds back into our studio process.
DN: Is the Etch light your most recent release?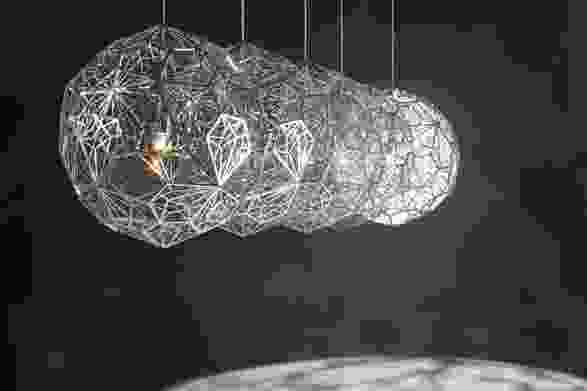 TD: Not exactly. We released it in aluminium last year in Milan, and it caused all kinds of problems: it was a bit too soft and didn't travel so well, so we remade it in stainless steel. So the design itself is really a year and a half old but it's new in stainless steel.
DN: I recently listened to a YouTube clip in which you described Etch more as a means of production than a product. What did you mean?
TD: That YouTube thing is dangerous, isn't it?! So, initially I thought of Etch as an object for the digital age. It's produced by a photochemical process in a factory that produces coffee filters, so [the production process is] a kind of filtration. Then we had the idea to make something that could be bought through the internet, so the components had to be a size that would fit through a letterbox. So the idea was that the light was something that could be made digitally in different countries around the world, rather than shipped long distances. But the reality is that people prefer to buy it as a flipping ready-made object this big that you can't fit through a letterbox. It's not where we started, and we're pragmatic about that, but we can also rework the pattern or shape quite easily and produce it in relatively small batches.
DN: The shadow plays they create are beautiful. Do you go through the process backwards and think about how to make a light to generate a certain effect?
TD: All of those lamps are a conscious effort to move away from just thinking about the object and towards thinking about what the object does. Trying to produce luminous effects (like walking through a forest, or whatever it is), is something I have been thinking about for some years; the architectural construction of an intangible quality. Scent is part of that too. I always swore I would never do candles, but the idea that you are creating a feeling as well as an object is something I'm exploring a lot right now.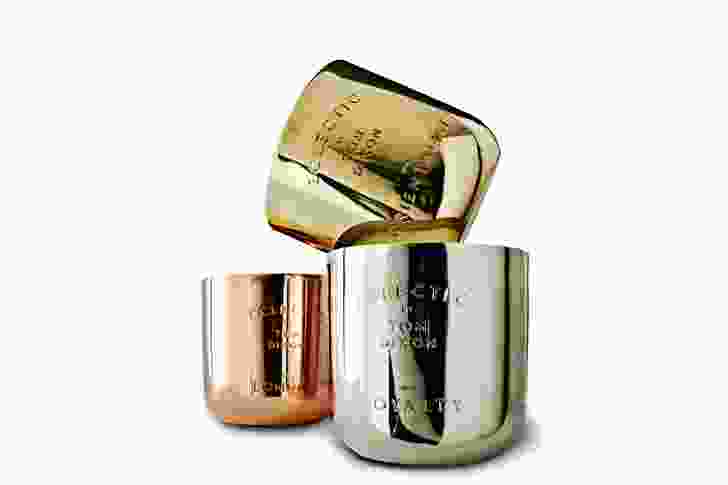 DN: How involved are you in the creation of the Scent Candles range?
TD: Obviously you have experts who formulate the actual scent, but I did the briefing, and am involved with the testing: all the toilets and small rooms in our studio were filled with different candles. We'd light them up and wait for the scent to arrive. You can get very confused; it's a completely different mindset, which is fascinating to be exposed to. It's no longer just your eyes, it's your nose, and you realize how inexpert you are.
DN: I guess it gives you access to a wider audience as well, the objects being smaller, more personal and portable.
TD: I noticed from my travels in Asia that a lot of the people were interested in what I was doing but had no reason to buy a pendant light or a chair because they don't have an apartment. So it's nice to see other people interested or able to kind of get involved in what we do.
DN: Back to lighting, the Lustre series is interesting – every pendant seems to have a unique finish. No two seem the same.
TD: There were two ideas there. One was to do with mass production, and how crafts people aim for consistency because that's what the consumers demand. But after a while we realized that some of the nicer objects were the ones we were rejecting. I remember one of my first jobs was picking peppers in France; the most beautiful peppers (to my eye) were the distorted ones that were rejected. It's similar to that. The Japanese understand this idea of imperfection as a beautiful thing. So that was one idea; the other was that we are copied a lot by Chinese manufacturers, so with Lustre we speak about the opposite of mass production – uniqueness. That in itself is going to be difficult to copy, I think. I hope.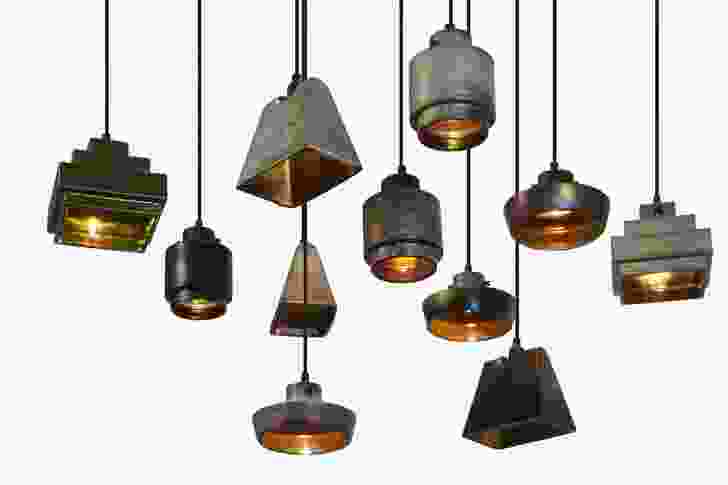 DN: How do you feel about all the knock-offs of original designs?
TD: I used to be flattered when they copied me. I thought, "I must be important if I'm copied enough." But when you see the scale of this problem, it's quite offensive, and there is absolutely no protection. They can copy, and use my name by attaching the word "replica" after it – and it's extremely difficult to deal with from a legal perspective. So we have to talk about other things such as why people should buy ours rather than theirs. I'm working on a few coping strategies. I was thinking of buying my own copies and opening a little shop that sells "authorized" replicas; so people can buy the original – the superior objects – but then they can also potentially buy the cheaper fakes without feeling so guilty. Maybe they don't feel guilty? I'm trying to think of ways of dealing with that.
DN: What is the most interesting or unusual use of one of your designs that you have come across?
TD: Quite a lot of replica, and completely random, but I did see a set of three Beat lights converted into (and sold as) showerheads, which was quite interesting.
Tom Dixon was in Sydney in February 2013 as a guest of Dedece.
Related topics