Sydney industrial designer Tom Fereday has won the 2014 Space + Moooi Design Residency. Moooi founder and CEO Casper Vissers and creative director Marcel Wanders announced the winner via video (below) from the Moooi studio in the Netherlands on Thursday 13 February.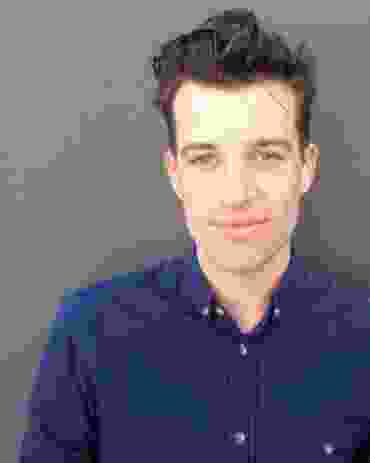 Fereday lived in London for nineteen years before returning to Sydney to undertake a degree in industrial design at UTS. His designs are driven by a passion for innovation and handmade manufacturing processes, and he has designed pieces for Kenneth Cobonpue, Schamburg+Alvisse as well as manufacturing his own pieces.
In 2009 Fereday won a Qantas Spirit of Youth Awards (SOYA) mentorship with Marc Newson. In 2014, he impressed Moooi founders Marcel Wanders and Casper Vissers with his Shove chair collection. Inspired by "the traditional manufacture of pressed steel normally found in hardware products", Shove will be the starting point for design development during Fereday's two-month residency. "I'm quite excited at the prospect of learning how a furniture manufacturer on an international scale develops products," says Fereday.
The Space Design Residency is an important platform for Australian designers to develop their skills in an international studio connected to a covetable network of global designers and manufacturers. The first Space Design Residency, in partnership with Italy's Edra, was won by Trent Jansen.
As part of his residency, Fereday will spend two months in Breda and Amsterdam under the tutelage of Wanders and Vissers working towards designing a product for Moooi's 2015 collection. "Tom's DNA is a fit for Moooi," comments Vissers. "He's not searching for 'me too' products, instead he wants to achieve something exciting and unexpected. I seriously believe we should be able to achieve a product for Milan 2015 with Tom."
Related topics