The NSW government has appointed Tonkin Zulaikha Greer (TZG) to design the $139 million redevelopment of Walsh Bay Arts Precinct.
A concept design, prepared by Bates Smart and Aspect Studios, was approved in May 2015.
TZG was appointed through a selected tender process and will coordinate design across the precinct.
The redevelopment centres around two piers in Walsh Bay. Pier 4/5 will be redeveloped with upgraded spaces for the Sydney Theatre Company, Australian Theatre for Young People and Bangarra Dance Company. Pier 2/3, the last undeveloped pier in Walsh Bay, will be transformed into a new 450-seat auditorium for the Australian Chamber Orchestra.
A new waterfront square will be created between Pier 4/5 and Pier 2/3 with steps leading down to the water. The square will work in tandem with a floating stage supported by sliding bridges, connecting the two wharves, which will turn the waterfront into a performance space. During performances and special events, the bridges and stage can be moved to suit a range of performance needs.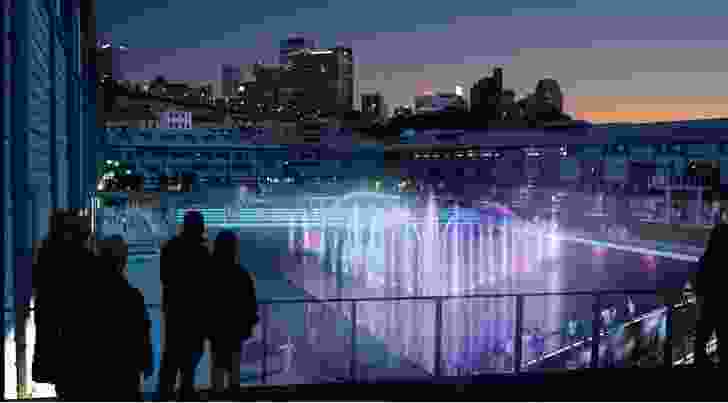 The square will be surrounded by new restaurants and bars. The industrial heritage spaces in the precinct will also house creative events and festivals, including the Biennale of Sydney.
"Just as the Sydney Opera House had a profound impact on the fabric of Australian arts and culture when it opened in 1973, we expect Walsh Bay to become a distinctive and accessible public celebration of the arts in Sydney and NSW," said Peter Tonkin, director of TZG.
The redevelopment will be funded through the NSW Government's $600 million Arts and Cultural Infrastructure Fund. The fund has also allocated $202 million for a substantial upgrade to the Sydney Opera House's concert hall designed by ARM Architecture.
The government expects to lodge a development application for Walsh Bay Arts Precinct at the end of 2016. If approved, construction will begin in 2017.
Related topics