Editor's picks: Design Canberra 2015
Design Canberra kicks-off this week. Running over two weekends, 21–29 November, the festival's extensive program aims to see designers and the public connect, create and collaborate. With this year's festival featuring close to 70 activities, though, prospective visitors could be forgiven for feeling a little overwhelmed by all the options. To ease the burden of choice, we bring you our top ten picks.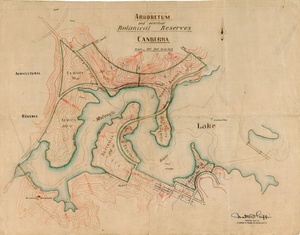 Discover the Griffins' lost arboretum
Saturday 21 November
Join the National Archives of Australia to explore the horticultural aspects of Walter Burley Griffin and Marion Mahony Griffin's vision for Canberra. The plans include reforestation, botanical gardens and a 'continental arboretum'. The arboretum as conceived by the Griffins was never achieved, but the tour will see their original plans and learn how their disagreements with federal horticulturalist Thomas Charles Weston led to the ultimate failure of the establishment of the arboretum.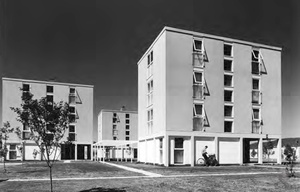 Explore Australia's best example of Bauhaus public housing
6 November – 27 November
The Australian Gallery of Design plays host to Front Door, a snapshot of images recollecting the story of Sydney Ancher's Northbourne Housing Precinct as part of the rich social and planning history of Canberra. Listed by the Australian Institute of Architects on its Register of Significant 20th Century Architecture as "Australia's first and only true architectural example of the rationale of the Bauhaus principles used for public housing", the complex is currently facing partial demolition.
The exhibition will include copies of the original design drawings and photographs of the building, together with selected public housing memorabilia.
Provocative ideas for Canberra's hidden spaces
21 November – 29 November
An exhibition of provocative ideas for the city that engage with spaces hidden within the urban footprint — in small passages, undercroft voids and back spaces. The projects are drawn from the Architecture Laboratory and Urban Studio units taught in the University of Canberra's Master of Architecture course.
Tour the Embassy of Sweden
Saturday 21 November
The Embassy of Sweden was designed by architects Peddle, Thorp and Walker in collaboration with Swedish architect E G H Lundquist. Accordingly, it boasts a Swedish feel carefully tailored to Australian conditions. The building won the Sir Sulman Award for Public and Monumental Buildings in 1952 and was the first in Canberra to receive this prestigious accolade.
In 2014, Guida Moseley Brown Architects, in collaboration with the National Property Board of Sweden, restored and renovated the building, including its original architectural features. The Embassy of Sweden will host a guided tour, which has only recently reopened.
Shop local at a designer pop-up
21 November – 29 November
A pop-up shop that shows off the talents of local designers and makers. Meet the designers, shop local and support small business.
Join Cox Architecture in a conversation about the future of Canberra
Sunday 22 November
Cox Architecture hosts a conversation about the future of Canberra at Civic Square. The event will be hosted within a temporary "Public Theatre" Cox designed that is inspired by classic Greek theatres. This public talk will encourage people to consider and discuss, along with architects and urban thinkers at Cox Architecture, ways to improve day-to-day life in the city. 
See Canberra through an architect's eyes
21 November – 22 November
Architect Dr David Rowe and GML Heritage take you on a walking tour through key architectural landmarks in one of the few cities in the world to be designed and built specifically for use as a national political capital.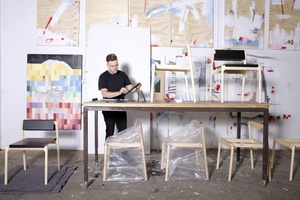 Take the kids to draw the city
Saturday 28 November
Industrial designer Tom Skeehan hosts a special workshop for children aged eight to twelve years that will explore, through drawing, some of Canberra's most exciting architectural elements. They will also be able to extend their sketches by building simple objects with paper.
Visit Australia's only cultural centre dedicated to glass
21 November – 22 November
Canberra Glassworks, Australia's only cultural centre wholly dedicated to contemporary glass, opens its studio doors to the public. Explore artist studios on the various levels of the historic Kingston Power House, which is celebrating 100 years in 2015.
Pavilion X
21 November – 29 November
A site-specific temporary design intervention in Garema Place by University of Canberra students and the Australian Institute of Architects, Pavilion X will serve as a space for people to share their perspectives on the future of Canberra's public space.
Garema Place also serves as the focus of an Australian Institute of Architects' ACT Chapter competition for young designers, who have been asked to share their ideas for revitalising it. The competition is free to enter and open to teams of up to five students with monetary prizes up to $1000 on offer for first, second and third prizewinners in each category. Registration for the competition closes on Friday 20 November and there will be a public exhibition of all entries at Shopfront X2 in Garema Place on Saturday 28 and Sunday 29 November.