The 2015 Salone included the biennial focus on lighting across two Euroluce pavilions. Strong shapes, a focus on colour and innovation in materials and techniques were noticeable themes in the new products from designers around the world. The copper touch still abounds, with flashes of gold a hint of what is to come. ArchitectureAU correspondent Jill Pope went in search of standouts from the fair, and look out for more coverage from Milan in Houses and Artichoke magazines.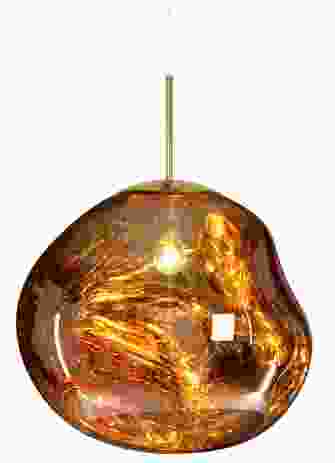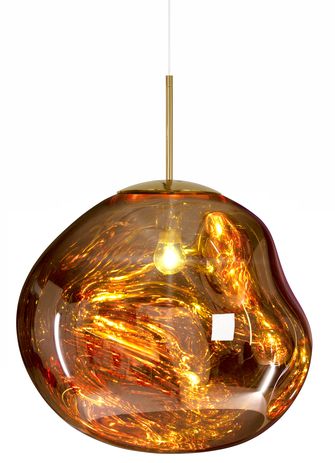 Tom Dixon – Melt lighting
Developed in collaboration with Swedish design collective FRONT, the irregular, hand blown effect of the Melt lights, makes each piece appear unique. Available in copper, gold and chrome (and also mini versions of each) when off they have a mirror finish, which reveals a translucent effect when lit from within. Dramatic when featured either alone or as a group.
Tom Dixon is available in Australia through Dedece.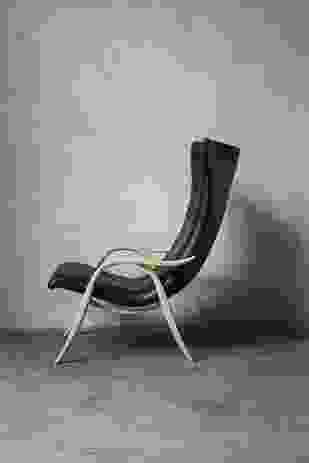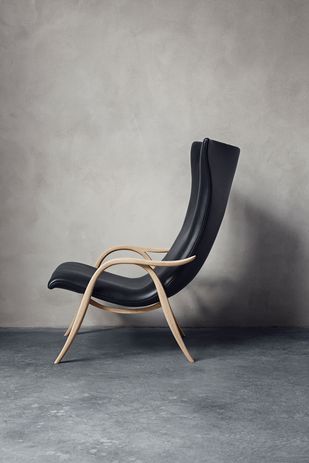 Carl Hansen & Sons – Signature chair by Frits Henningsen
The organic comfort and elegant simplicity of Frits Henningsen's coveted 1954 design has been recreated by Carl Hansen & Sons. The curved form with floating armrests and slightly sculpted chair back give the immediate impression of lived-in comfort. Available in leather or upholstery this is a piece to pass down through generations.
Carl Hansen & Sons is available in Australia through Cult.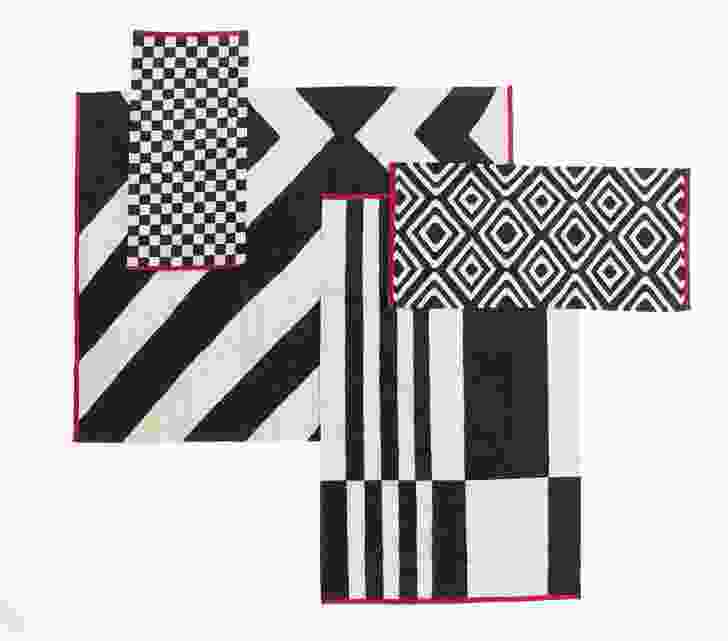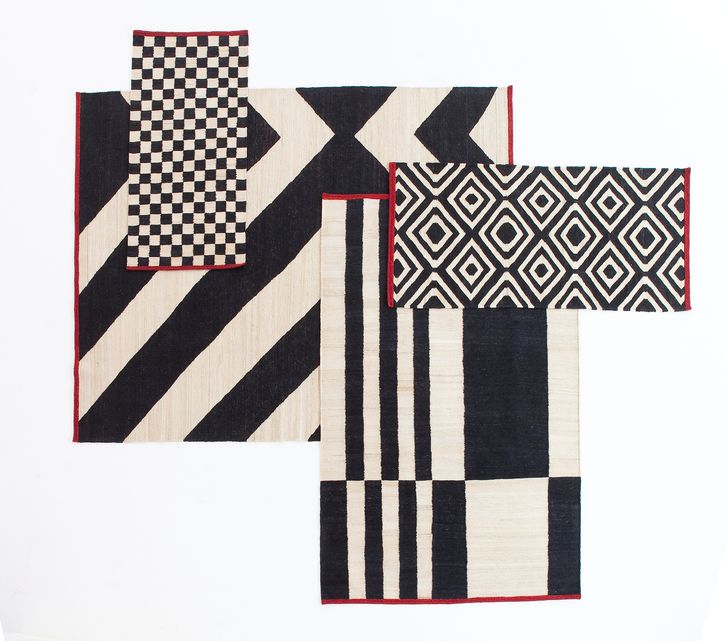 Nanimarquina – Pattern from Mélange rug collection by Sybilla
Designed by American fashion and textile designer Sybilla, Mélange is a contemporary interpretation of the famed kilim rugs, a traditional geometric carpet with its origins in the Balkans, Turkey, Iran and Pakistan. With Pattern, Sybilla has pared back the bold compositions to a striking monochrome accented by flashes of red, manufactured in luxurious New Zealand wool. Several designs and sizes are available, as well as some matching cushions and poufs.
Nanimarquina is available in Australia through Space Furniture.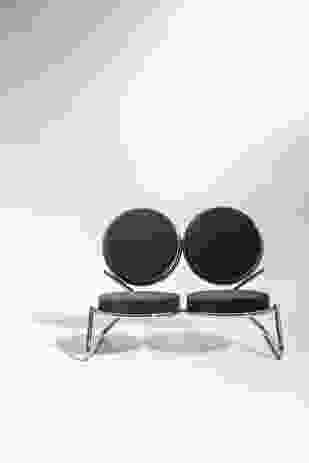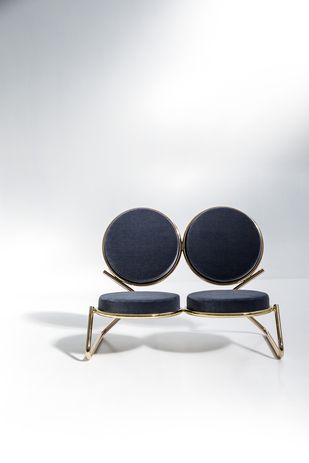 Moroso – Double Zero by David Adjaye
A formal exploration, Double Zero is a purist vision using a circular mirror image as the back and seat. A frame of metal loops supports the two rounds, which appear almost floating. The chair is available in high stool, low chair and double seater versions, and a range of metal and upholstery finishes adds to its art-deco-esque eccentricity.
Moroso is available in Australia through Hub Furniture.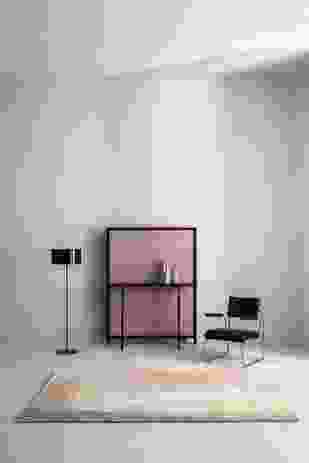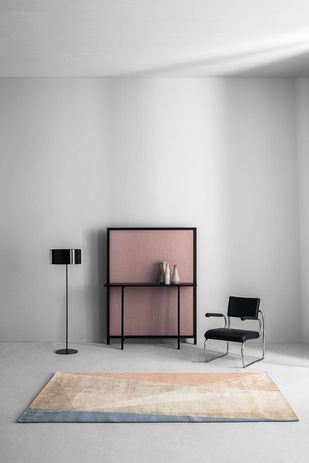 Zanotto – Shoji by LucidiPevere
Shoji is a screen with built-in shelf that can be used as a room partition, console or simple storage device. The shelf and frame are constructed from oak (with a light or dark finish), and the screen is filled with a multi-layered, fabric-covered panel, available in different colour options. The gentle, non-imposing shape makes Shoji the perfect addition to any room, whether centre stage or off to the side.
Zanotto is available in Australia through Space Furniture.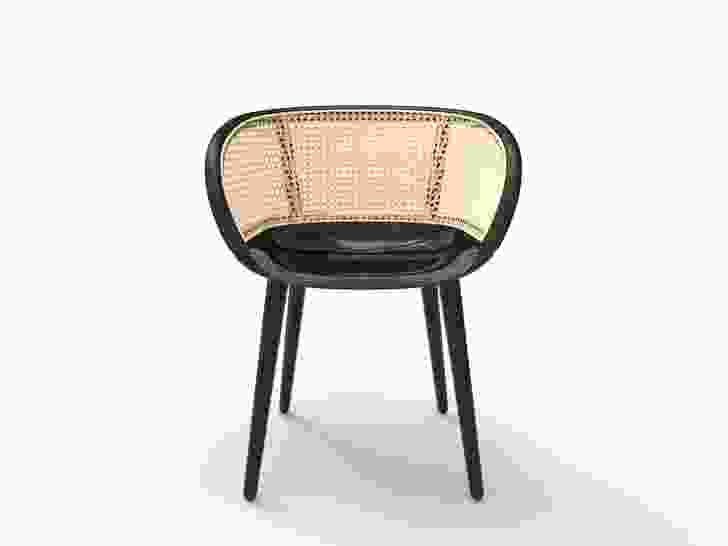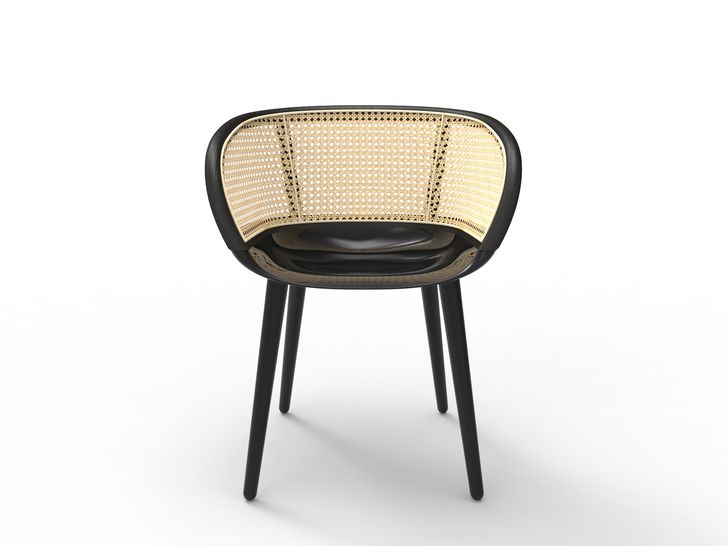 Magis – Cyborg Vienna by Marcel Wanders
With a polycarbonate base attached to a diverse array of seat back designs, the Cyborg chair collection is inspired by the sci-fi fusion of natural and artificial. In this latest iteration, Marcel Wanders has used delicately woven cane, an artisanal material with a retro feel, celebrating turn-of-the-century Austrian furniture design. Customized seat cushions for all Cyborg chairs are also available.
Magis is available in Australia through Cult.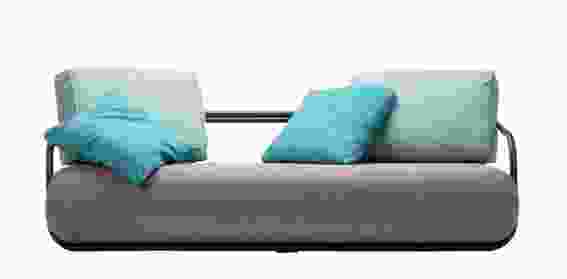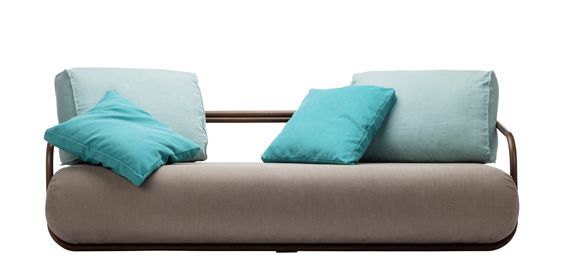 Thonet – Bentwood Sofa 2002 by Christian Werner
Playing on the concept of volume and void, the plush Bentwood sofa bridges Thonet's bentwood heritage with the demands of today's world. The slim, filigree bentwood support, recognizable from the classic Vienna coffeehouse chair, appears to hold together the plump seat and back cushions, lending the sofa an airy lightness while maintaining maximum comfort.
Thonet is available in Australia through Thonet Australia.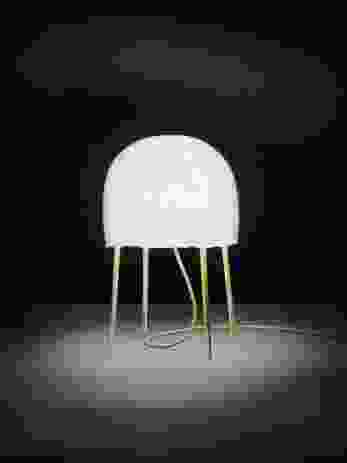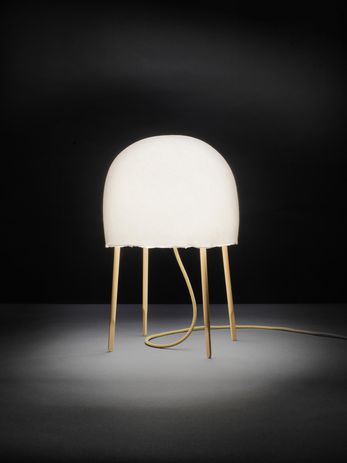 Foscarini – Kurage by Nendo
Light-weight light, Kurage means jellyfish in Japanese, and this translucent animal was the inspiration behind this table lamp. Here, the tentacles are four slim ashwood legs, which support the body – a diffuser constructed of washi paper. This delicate, textural material rests lightly on the frame without a mount, enabling the lamp to emit a pure, warm light through its porous, irregularly grained surface.
Foscarini is available in Australia through Space Furniture.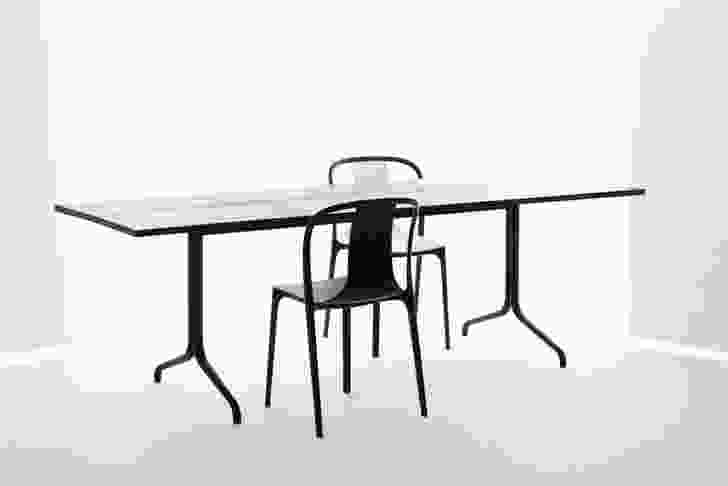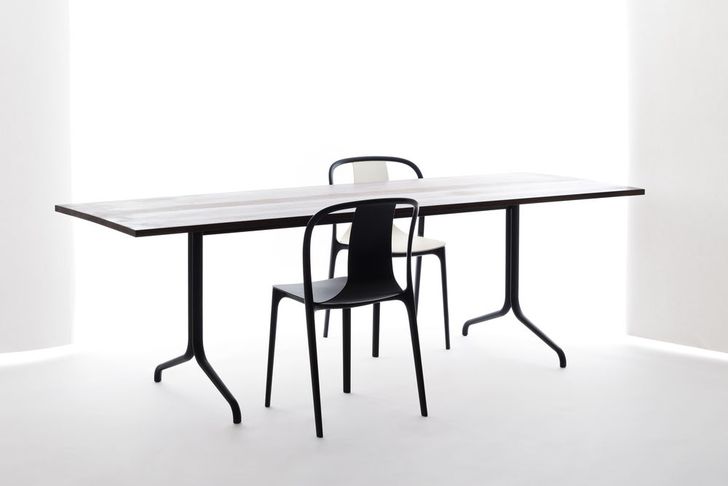 Vitra – Belleville table by Ronan and Erwan Bouroullec
Bistro furniture gets a new lease on life with this refined reimagining of the quintessential multi-purpose table set by the Bouroullecs. The sophisticated palette of tabletop finishes in stone, laminate or wood contrast perfectly with the arched legs in black powder-coated cast aluminium. Available in round or rectangular formats, the collection also features a bistro chair to complete the set, equally at home in domestic, office or hospitality spaces.
Vitra is available in Australia through Living Edge.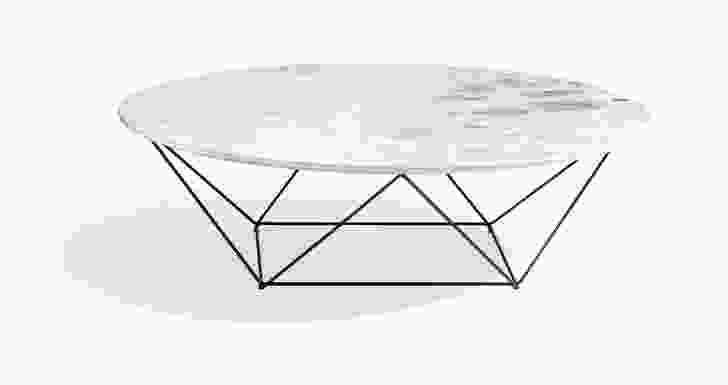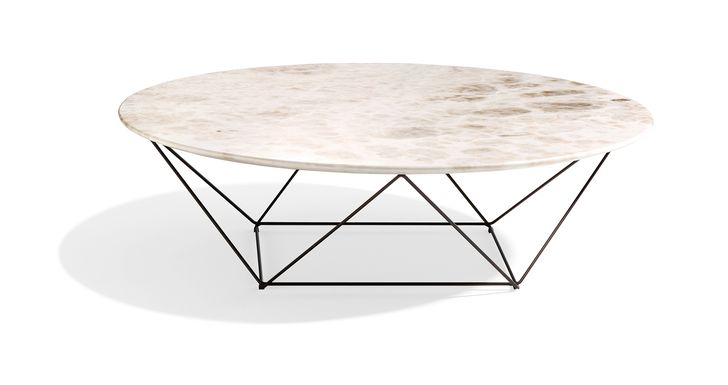 Walter Knoll – Joco Stone by EOOS
Joco Stone, a circular coffee table topped with marble, adds a touch of opulence to any space. The weight of this alluring material (produced also in an onyx version) appears suspended in space, supported by the fine, light-weight angles of the frame below. The slender aluminium legs can be rendered in powder-coated black or bronze finish, adding an extra note of intrigue to this simple essay in materiality.
Walter Knoll is available in Australia through Living Edge.
Related topics