Editor's picks: Top events of Melbourne Design Week 2018
The National Gallery of Victoria (NGV) has announced the program for the 2018 Melbourne Design Week, which will run from 15 to 25 March.
Themed "Design Effects," the 11-day program will ask "how design changes the environment and people's behaviour," according to Ewan McEoin, senior curator of design and architect at NGV.
The program offers more than 160 diverse events, from the annual Melbourne Art Book Fair, which will bring together 150 publishers artist and designers, to Open House Melbourne's Open State, which will take visitors behind the scenes at some of Melbourne's most innovative design business including furniture makers Jardan and Tait, prefabricated housing builder Modscape and the Glenn Murcutt and Elevli Plus-designed Australian Islamic Centre.
ArchitectureAU rounds up the top architecture and design events of the program. See also our round up of grassroots events.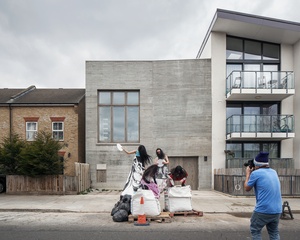 18 March, NGV International
Stephanie Macdonald is a founding director of London-based 6A Architects, which she founded in 2001 with Tom Emerson. The practice is best known for their work with contemporary art galleries, in particular Raven Row in London's Spitalfields, which won a Royal British Institute of Architects (RIBA) national award in 2011 and the South London Gallery. Both projects were nominated for the Mies van der Rohe Award. More recently, 6A Architects' studio complex for photographer Juergen Teller was shortlisted for the RIBA Stirling Prize in 2014. Macdonald is shortlisted be to named 2018 Woman Architect of the Year. In her keynote lecture, she will discuss the practice's approach to designing for education, leisure and the arts.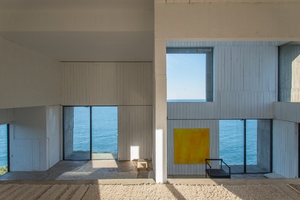 20 March, NGV International
Established in 2002 in the south Chilean city of Concepción, Pezo von Ellrichshausen's bridges the boundary between art and architecture. Architects Sofia von Ellrichshausen and Mauricio Pezo were curators of the Chilean exhibition at the 2008 Venice Architecture Biennale, titled "I was here," which depicted architecture as a fetishized object to promote tourism. The exhibition featured models of cathedrals, government buildings and 10 works of contemporary architecture. Their work was also exhibited at the 2010 Venice Architecture Biennale, London's Royal Academy of Arts in 2014 and as part of the permanent collection at the Museum of Modern Art in New York since 2014. Von Ellrichshausen's keynote lecture will explore a selection of the practice's recent paintings, pavilions and buildings.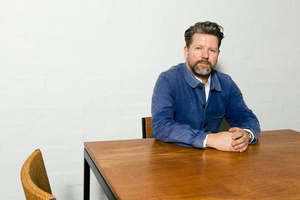 16–18 March, 23–35 March, Bates Smart Gallery, ICI House
Comedian Tim Ross and musician Kit Warhurst will present their stand-up comedy show Man About the House at the Bates Smart Gallery in ICI House, Australia's first skyscraper designed by Bates Smart and McCutcheon in 1955, completed 1958. The show has been performed at some of Australia's most iconic mid-century modernist houses including Robin Boyd's Walsh Street House in Melbourne and Harry Seidler's Rose Seidler House in Sydney. The Mid Century Project combines the comedy show with a mid-century-modernism-inspired installation of film, sound, furniture and art.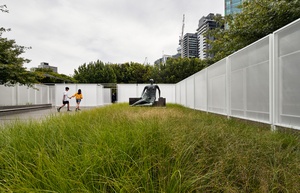 23 March, RMIT Design Hub
The shortlist of the National Gallery of Victoria's 2018 Architecture Commission will be announced at this event, accompanied by a blind exhibition of entries from the 2017 competition. The 2017 winner, Retallack Thompson and Other Architects will present their project, Garden Wall, along with the other 2017 shortlisted practices that will also present their schemes.
23 and 24 March, 41X and Melbourne School of Design
The Australian Institute of Architects will open up jury presentations for the 2018 Victorian Architecture Awards to the public. The jury presentations, which span across 11 categories, are a rare opportunity to hear from some of Victoria's  – and Australia's – leading and emerging practices about the influences and process behind the state's most recognizable buildings and exemplary houses. Presenting practices will address eight specific criteria followed by a short Q and A.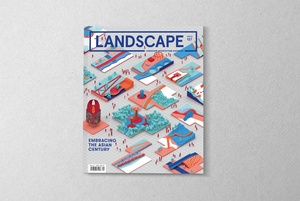 21 March, Melbourne School of Design
Landscape Australia will launch its special issue, Embracing the Asian Century, guest edited by Jillian Walliss and Heike Rahmann with former editor Ricky Ray Ricardo. The issue documents some the advantages and lessons Australian designers can learn from Asia, through the lens of landscape architecture education, practice and discourse. The editors will be joined by fellow panelists Aric Chen, curator of Hong Kong's M+ Museum, and contributor Catherin Bull in a discussion, moderated by new editor Emily Wong, on the special issues which celebrates the ties and exchanges between Australia and Asia.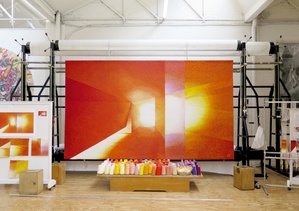 20 March, Australian Tapestry Workshop
The Australian Tapestry Workshop will launch the competition for its 2018 Tapestry Design Prize for Architects, which will call on architects to design a hypothetical tapestry for a specific site. The launch will be accompanied by an exhibition of experimental tapestry samples from previous winning tapestry designs including John Wardle Architects' Perspective on a Flat Surface (2015), due to be hung in the Phoenix Gallery by John Wardle Architects and Durbach Block Jaggers, and Justin Hill's 22 Temenggong Road, Twilight (2016). There will also be a panel discussion titled "Tapestry x Architecture," which will be held on 22 March and will include Peter Williams (Williams Boag Architects), John Wardle (John Wardle Architects) and Eli Giannini and Sue Buchanan (Superpleased).
22 March, NGV International
Monash Art, Design and Architecture (MADA) will host a symposium that will "examine the slippages between architecture URL and IRL" with a range of presentations and discussions by architects, photographers and architectural renderers. The symposium will explore how technologies in image making are enabling new types of construction, and how images and photography inform our understanding and experience of architecture.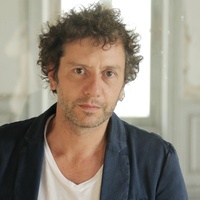 21 March, NGV International
Marcus Fairs, editor in chief of popular design website Dezeen asks how design is being deployed to improve quality of life while also enabling new ways of making, building and doing. In October 2017, Fairs was appointed the first international ambassador for Dutch Design Week, and he presented a series of talks as part of the Good Design for a Bad World initiative, which explored issues such as terrorism, politics, climate change, solution and refugees.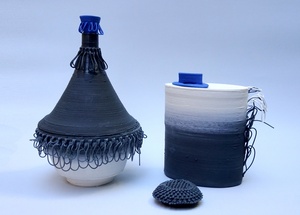 10 March – July, NGV Australia
Ceramists Ben Landau and Lucile Schiallano will present a never-before-seen exhibition at NGV Australia that will feature a range of household objects and interior fittings – such as door knobs, taps, vases, mugs and teapots – produced using a custom-built 3D printer. Landau and Schiallano have created a series of ornately decorated forms that challenge trends in modernist design and present new possibilities for 3D printed ceramics.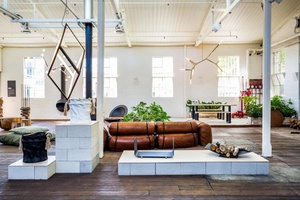 15–25 March, various locations
A series of furniture and lighting design showrooms around Melburne will participate in a program of instore exhibitions curated by the team at Denfair, a boutique annual trade event for contemporary design. Themed "celebration of material," the exhibitions will include installations that "emphasise the dialogue between the designer and materiality – from fabric, leather, and wood to other raw materials commonly used in design."