Arts philanthropist Judith Neilson, of White Rabbit gallery fame, is funding the development of a $32 million art gallery and performance space in inner-Sydney by Durbach Block Jaggers and John Wardle Architects. The Chippendale building, which has been approved by the City of Sydney, will include a performance space, an art gallery, a central garden and two residential apartments for artists spread across two wings. Read more…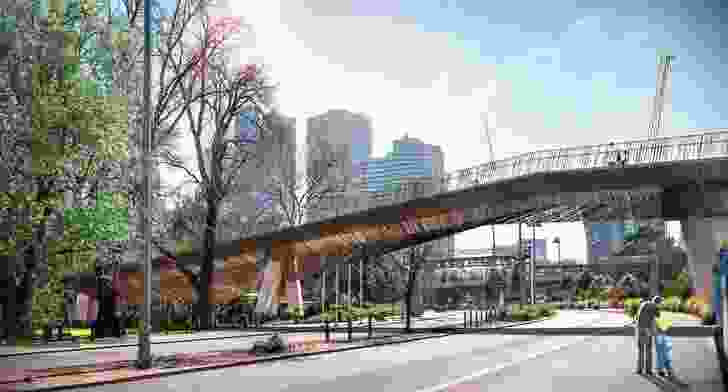 In January, Major Projects Victoria and the Victorian Minister for Sport John Eren unveiled the design of a new bridge over Melbourne's Batman Avenue as part of stage two redevelopments of Melbourne Park.
John Wardle Architects were appointed in November 2014 following an open international design competition, which yielded twenty-one submissions. The bridge is designed in collaboration with Oculus Landscape Architects, engineers GHD and Boston-based architecture practice NADAAA.
This is the second successful collaboration between John Wardle Architects and NADAAA following their winning competition entry for Melbourne School of Design (2009), which was completed in August 2014. Read more…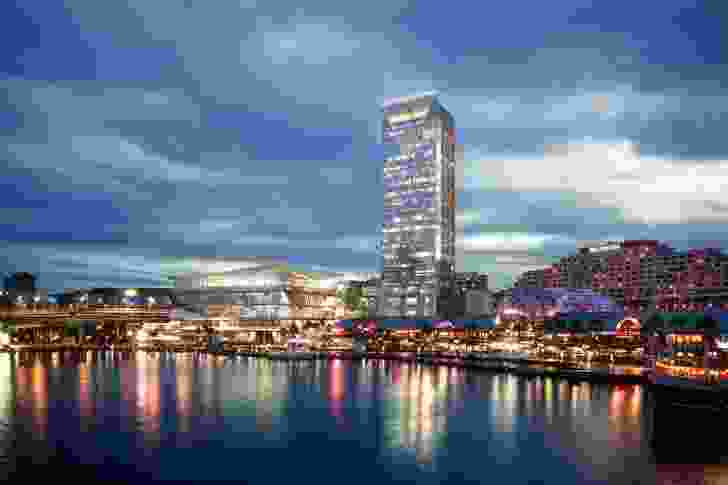 The release of a virtual walkthrough of the proposed International Convention Centre in Sydney by Hassell and Populous garnered a lot of attention this year. The controversial $1 billion project at Sydney's Darling Harbour is due to be completed by December 2016 but has already seen the demolition of two significant works of Australian architecture and the departure of a major international architecture practice from the project team. Read more…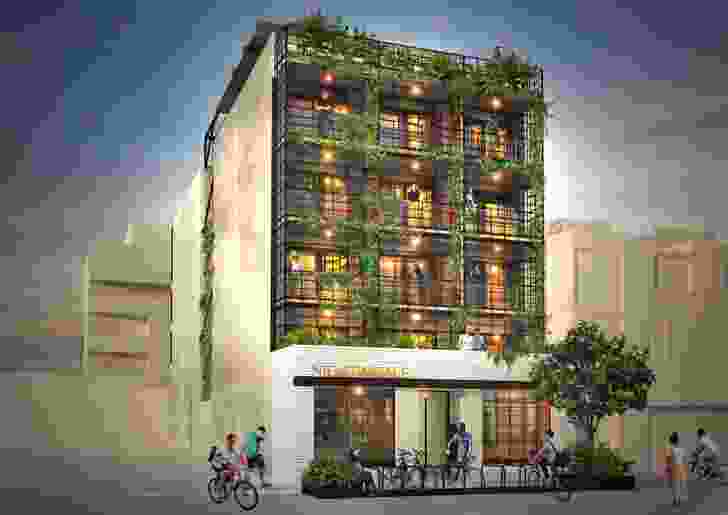 The development of Breathe Architecture's The Nightingale apartment building in Melbourne's Brunswick is being closely watched. A follow up of sorts to the practice's award-winning apartment building, The Commons, which is directly across the road, it follows a unique, architect-driven development model that is designed to deliver both bigger-than-standard, sustainably-designed apartments and significant cost savings to purchasers. Nevertheless, the building's planning permit was recently rejected at VCAT. In a ruling described as "out of touch", the presiding judge decided it needed more car parks, so it's back to the drawing board for Breathe. Read more…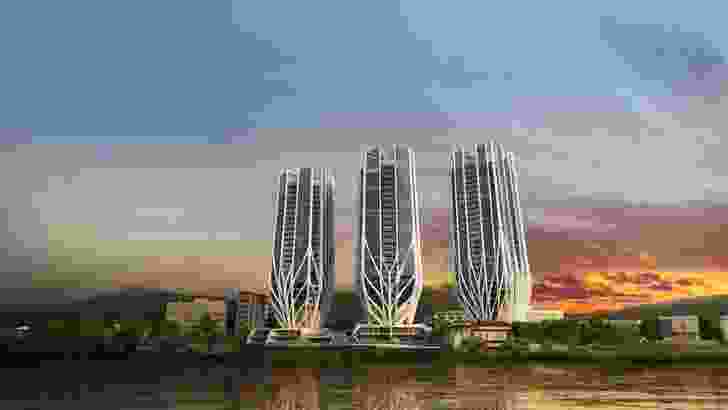 The Dame Zaha Hadid-designed Grace on Coronation towers in Toowong received development application approval from the Brisbane City Council earlier this year. The $430 million development will occupy a 1.5 hectare riverfront site, just four kilometres from Bribane CBD. The development comprises of three champagne flute-shaped towers, two at 24 storeys and one at 27 storeys, which will contain a total of 555 units. If built, it will be the first project completed by Hadid on Australian soil, but the develoment proposal is deeply unpopular with some in the neighbourhood. Read more…
Related topics