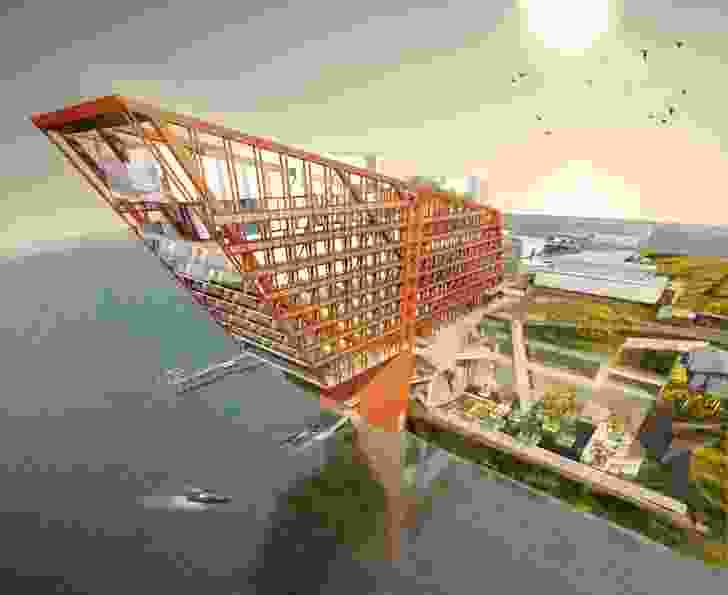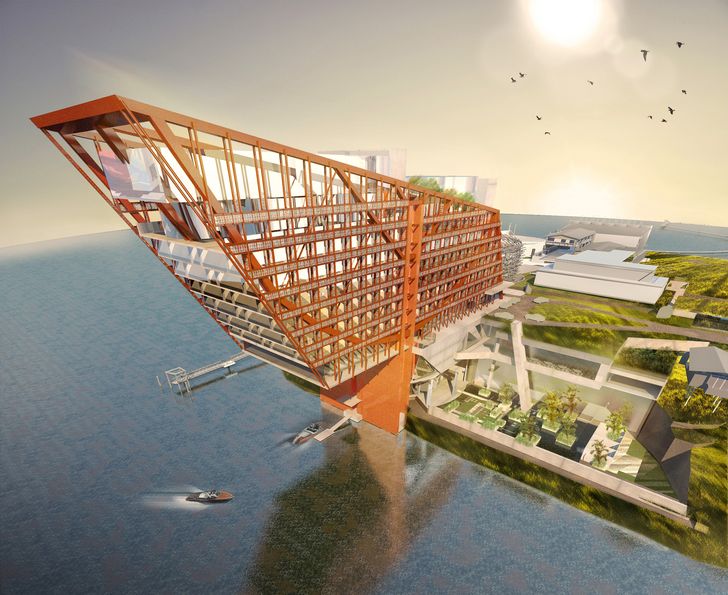 Unveiled in July, HOMO (Hotel at MONA), will house 172 rooms, a spa treatment centre, three-level public library, restaurant and bar, auditorium, conference centre, function and retail spaces and an outdoor stage.
A companion to Fender Katsalidis Architects' Museum of Old and New Art (MONA), the hotel would also feature a number of subterranean spaces.
MONA founder David Walsh said, "This time, some may think it's gotten a little out of hand – the excavation alone is more than four times the size of that for the museum."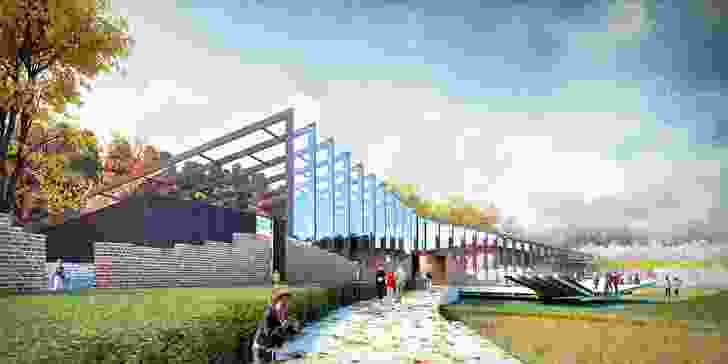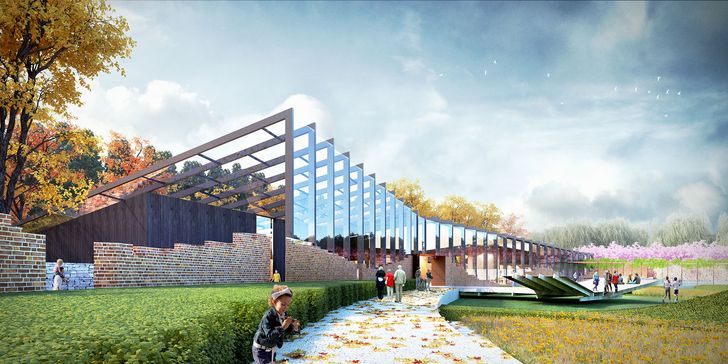 Beating out stiff competition from CHROFI, Hassell, Fender Katsalidis and Tonkin Zulaikha Greer, this proposal by John Wardle Architects was chosen as the design of a new visitor centre at the Southern Highlands Botanic Gardens in regional NSW.
The building will be located in the heart of the gardens, designed by Taylor Cullity Lethlean (TCL), which opened in 2013 and are still being developed.
The building will include three linked spaces in the centre – a gallery, a cafe and a hall – as well as a long, glazed internal conservatory. The gallery and cafe will be raised above the level of the parterre.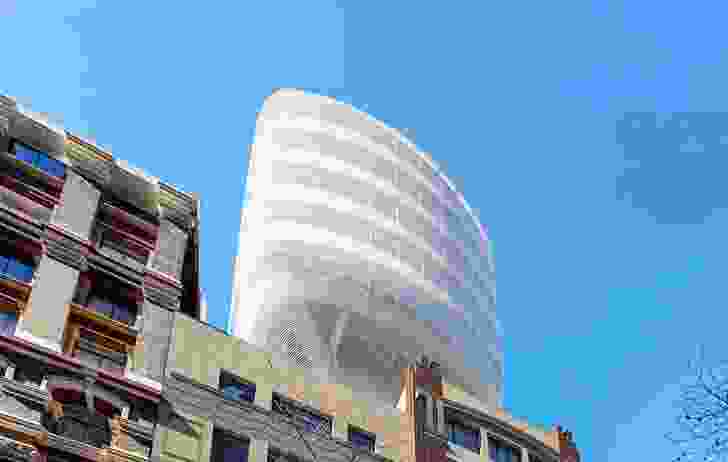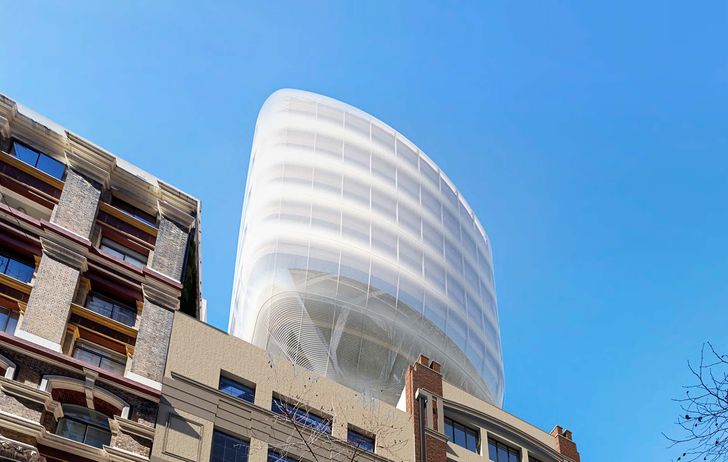 A seven-storey office addition would sprout from the rooftop of a 20th century warehouse and cantilever over a heritage-listed electricity substation under a proposal designed by FJMT.
The new office addition will comprise concrete floors wrapped in a curved glass facade that appears to float above the existing buildings.
The architects say in the development application that they hope the addition's "soft, curved edges [will] help the form to blend with the sky above […] ameliorating its effect on the buildings."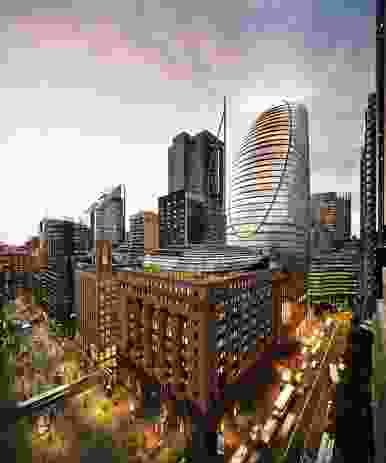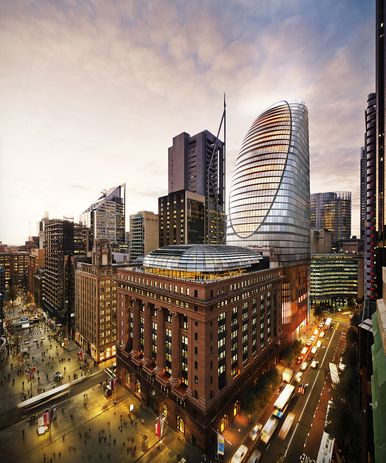 A controversial unsolicited proposal submitted to the NSW government under would see two towers, built atop the existing Martin Place railway station and the proposed Martin Place Metro Station.
The towers would be predominately commercial with banking and financial services corporation Macquarie Group occupying both. The concept for the north tower is a more than 40-storey building with a podium to be integrated with the existing 50 Martin Place, while the south tower would be a more than 28-storey building.
The proposal also includes an underground public concourse that would provide a pedestrian link from Martin Place to Hunter Street.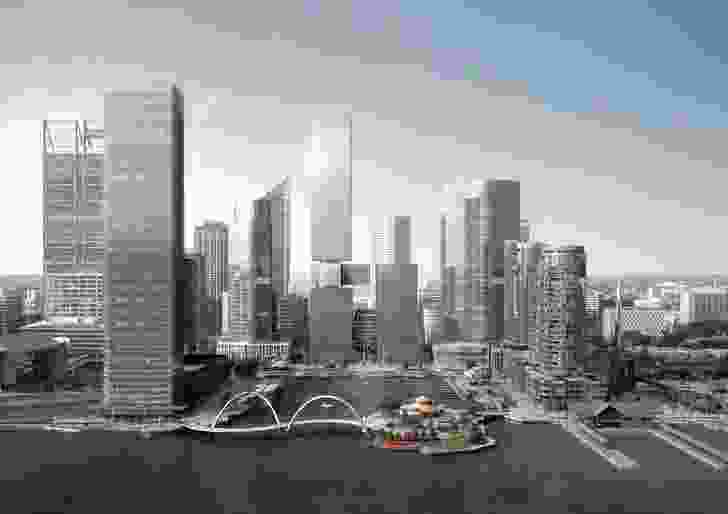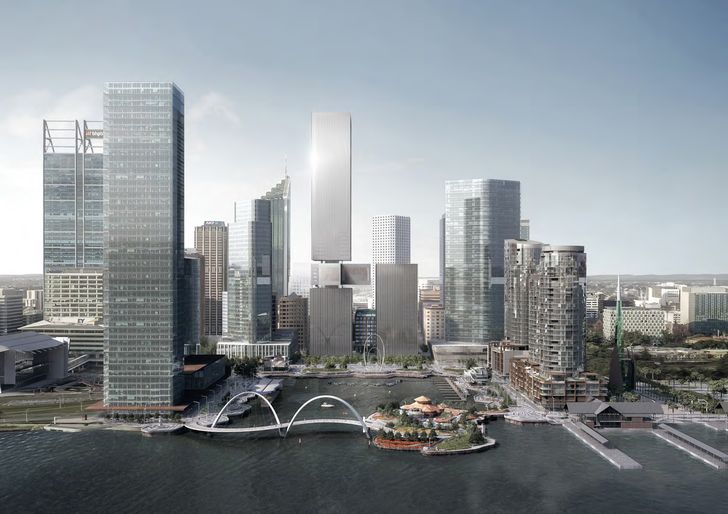 The most-read story on an unbuilt project this year was Rex Architecture's Perth+ proposal.
The New York-based practice envisages a pair of towers sitting atop the Elizabeth Quay precinct masterplanned by ARM Architecture. The towers would reach 19 and 54 storeys (86.5 and 220 metres) respectively, incorporating 15,000 square metres of office space, as well as 220 luxury apartments.
The western-most, tallest tower will have a cantilevering "plus"-shaped section inset into the tower's vertical volume.
The proposal received in-principle support from the City of Perth in July.
Related topics