New Zealand's most popular houses of 2017
Presented here are the top five residential projects that readers of our partner website ArchitectureNow read about this year. The projects were located across New Zealand, from a relaxed holiday house on Waiheke Island to a suspended glazed box in Wanaka.
(PS: ArchitectureAU will also be rounding up our most popular houses of the year. Stay tuned to see which houses our readers enjoyed the most.)
5. One Storey House by Irving Smith Architects
On a steep hillside with an ocean outlook, this horseshoe-shaped house is situated along the coastal road from Nelson to Atawhai. The plan of One Storey House is a U-shape on its side that opens up to the northern sun with a large decked courtyard. The owners spend most of their time in the privacy of the back wing, where they have a fantastic view out over the ocean. More…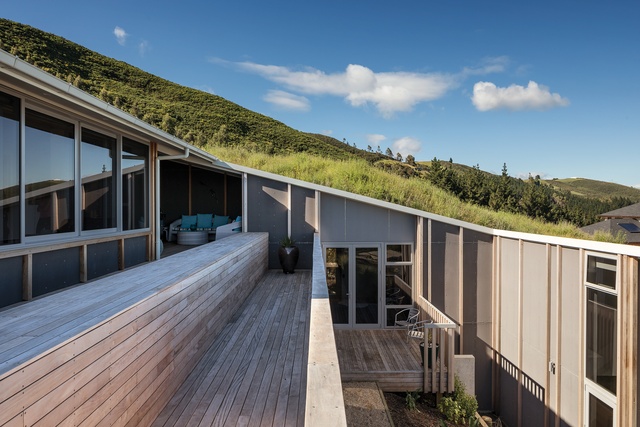 4. Ponsonby House by Ross Brown
Externally finished in precast concrete, this gable-roofed abode is the family home for the Lods, who took inspiration for its design from Tom Kundig's 'The Pierre' House and architect Jean Prouvé's oeuvre. Almost bursting with contemporary artworks, unique lighting fittings and floral arrangements, the Lods' house demonstrates a commitment to design at every scale. More…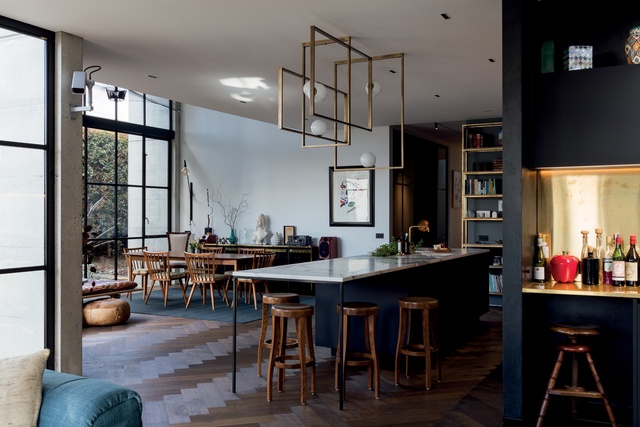 3. Lake View House by McAuliffe Stevens
Located next to beautiful Lake Wanaka, this striking modern home has a theme of suspension and contrast, with three cantilevered wings connected by a glazed box atop a flight of floating stairs. The living wing is covered in clear-finished cedar, while the private quarters are clad with steel. Surrounding views can be enjoyed from any of the three outdoor entertaining areas. More…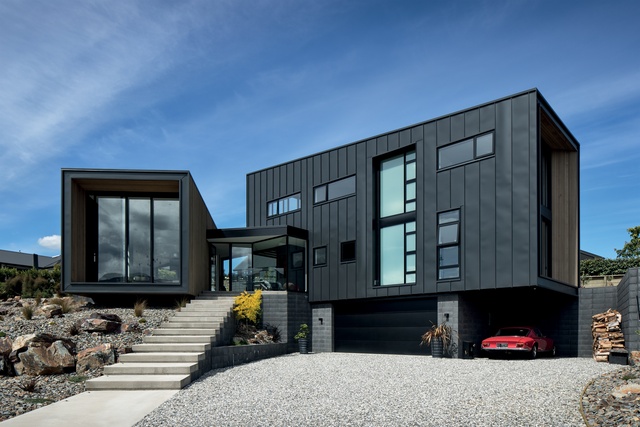 2. Number 5 House by Architectus
The latest addition to a classic summertime Kiwi encampment on Waiheke Island. Architectus has married timber with masonry blockwork for an understated aesthetic that suits the beachy site. The floor plan balances formality and comfort, with an open-plan kitchen, dining and living area – perfect for groups that have come to relax and enjoy their holiday. More…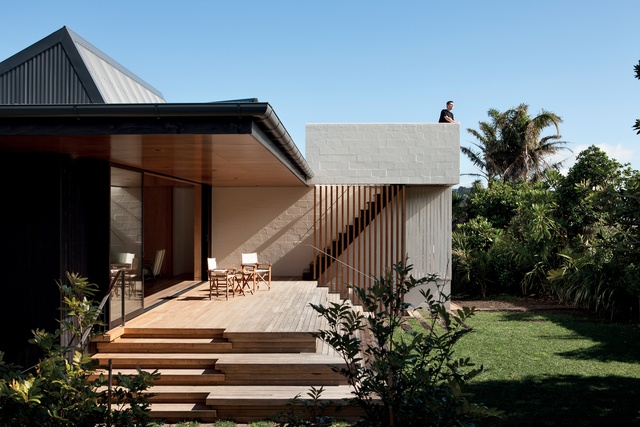 1. Sliding House by Dalman Architecture
Situated on a hilltop on the Canterbury Plains surrounded by llamas and grassland, this family home enjoys a stunning range of views. The plan of three wings was inspired by an arrangement of children's plastic blocks, and the courtyard can be opened up on two sides by large rusty-steel gates that have been designed to factor in strong winds. More…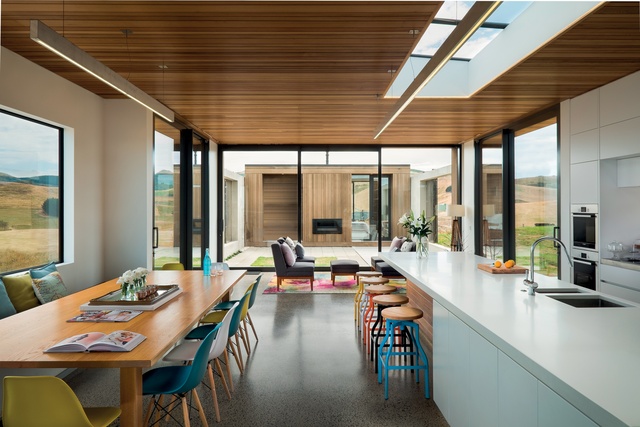 This article was originally published on ArchitectureNow.co.nz. Read the original article here.