Mandeville Centre, Loreta by Architectus occupies a tight site on the grounds of Loreto Mandeville Hall, a school in Melbourne's leafy Toorak. The new three-storey building is square in plan and accommodates a library, administration and staff centre, lecture theatre and Year 12 centre, as well as a basement-level car park. Its interior design is particularly compelling for a simple pinwheel arrangement, which belies the sophistication of its multiple programmatic requirements.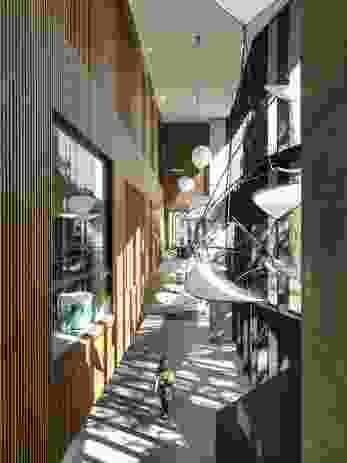 At the scheme's centre is the library and double-height atrium that makes the overall design appear all the more open. While the quality of light lends the mix of private and public zones a sense of welcome informality, the material palette of plywood, plaster, concrete and blackened steel is decidedly restrained yet elegant.
The project's architects deliberately chose to retain a raw materiality and used Intergrain Ultraclear Interior for its transparent finish. By applying the low-VOC, water-based product to the plywood walls and internal Tasmanian oak window and door frames, the materials are not only protected against UV rays, abrasion and water, but their appearance is completely unaltered. Unlike oil-based coatings, UltraClear Interior doesn't yellow, allowing the inherent qualities of the plywood and Tasmanian oak to be expressed.
This lack of surface embellishment reinforces the architects' ethos of simple, direct design, where nothing is hidden and every detail is celebrated. The end result is visually refined and Mandeville Centre's thoughtfully conceived scheme, comprising robust materials and light-filled spaces, ultimately succeeds in providing students with a relaxed environment conducive to learning.
This content is presented by Intergrain. For more information visit intergrain.com.au. Mandeville Centre, Loreto by Architectus received a commendation in the Commerical Interior category of the 2016 Intergrain Timber Vision Awards. Read the project review here.
Source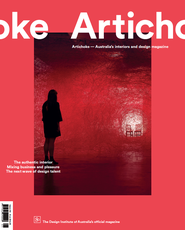 Product
Published online: 30 Apr 2017
Images: Trevor Mein
Issue
Artichoke, March 2017
Related topics