After the lull of the European summer, Paris is busy again as the September 2016 edition of design and decoration fair Maison&Objet Paris unfolds. The fair has been apportioned into three components: Maison, with a focus on decoration; Objet, with a focus on products; and a new hub called Influences. This new hub explores the intersection between art and design in zones entitled the "Scènes d'intérieur gallery" (interior sets gallery) and "Now! Design à vivre" (design for living), and also offers an architectural focus in a hall dedicated to "Maison&Objet: Projects." The latter included the Designers' Studio space designed by Ilse Crawford, Maison & Objet's Designer of the Year.
Artichoke writer Jill Pope scoured the halls to unearth her pick of the fair's best new products.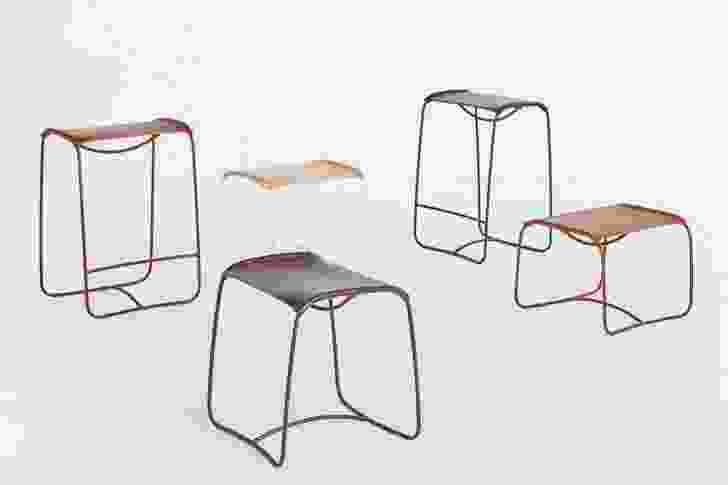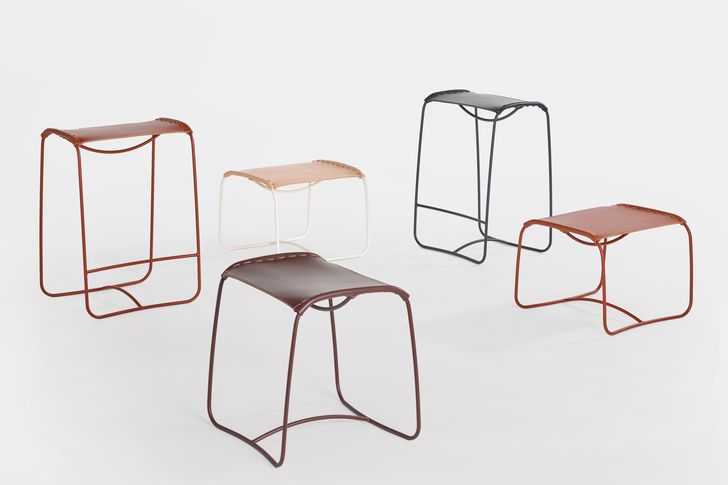 Perching stools by StudioIlse for Artifort
London-based StudioIlse designed this family of mobile stools – perfect for impromptu, casual seating – to reflect the growing need for adaptable, lightweight furniture. Finding it hard to source furniture that met these requirements, the studio took matters into its own hands, creating a range of pieces in different heights and sizes constructed from supple, hand-stitched leather stretched over a fine wire frame.
Visit the Artifort website for more information. Artifort is distributed by Ke-Zu in Australia.
Mammoth chair by Norr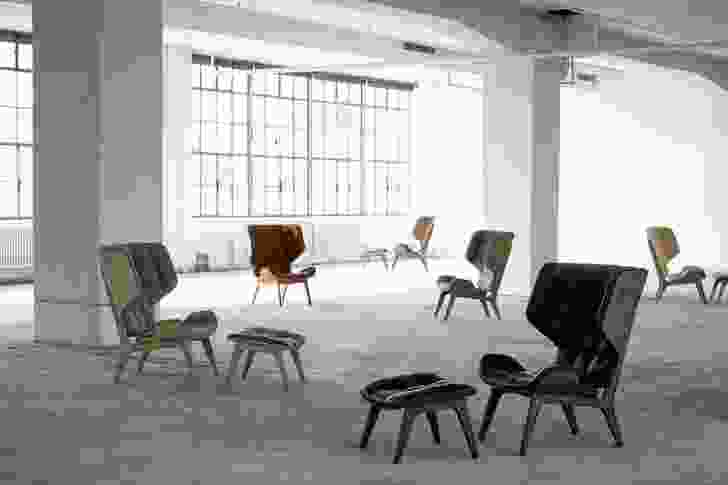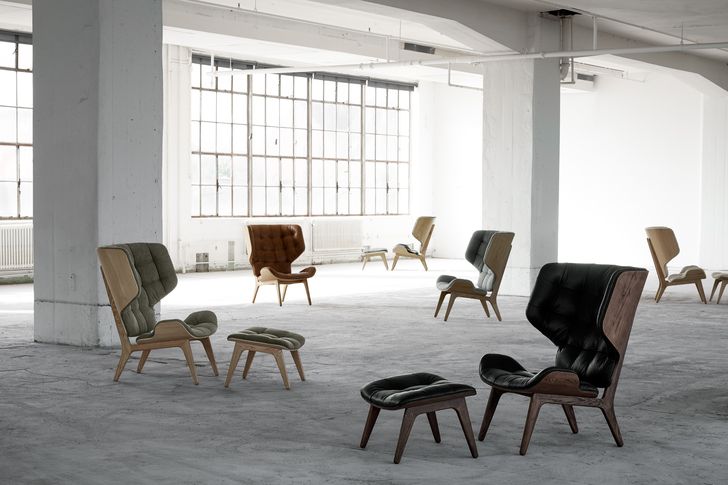 Thanks to a shift in production technology, a greater level of upholstery customization is now offered for Norr's Mammoth armchair: a range of new fabric options now augments the leather, canvas and wool of this winged modern classic. A dusky olive velvet is a particular favourite, the plush weave complementing the contours of the cocoon-like seat. Mammoth comes in "slim" and "fluffy" variants, both sitting on a solid oak frame, with seat and back in a laminated oak veneer.
Visit the Norr website for more information.
Nyta floor lamps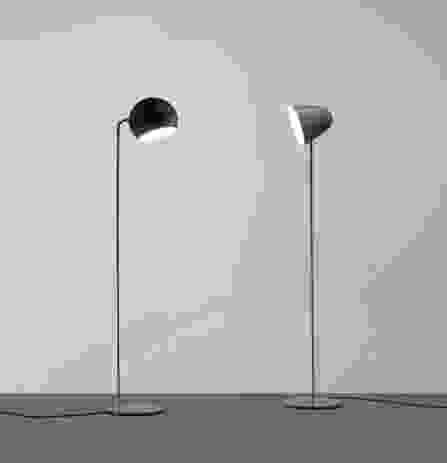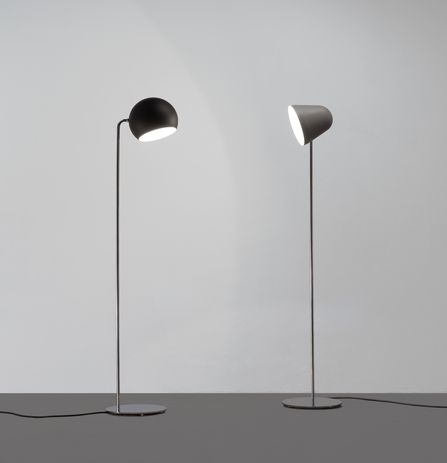 Young German lighting brand Nyta's Globe and S models, previously available in pendant and wall formats, have now been released as floor lamps. These deceptively simple designs conceal plenty of character behind their clean lines, and the lamps almost wink at you from their tall, slim perches.
Visit the Nyta website for more information. Nyta is distributed by KODA Lighting in Australia.
Marble Tables by Michaël Verheyden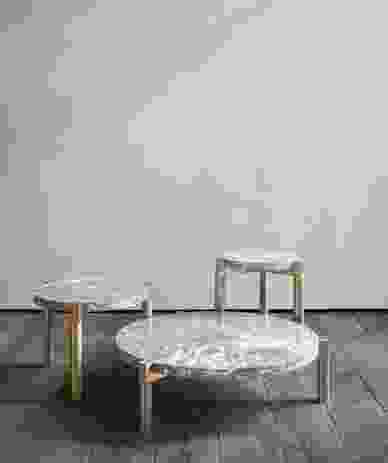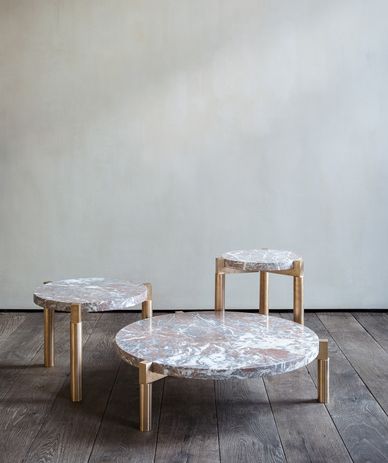 Michaël Verheyden is a Belgian designer who describes his practice as one that makes "uncommon objects for common rituals." This range of dramatic, low marble tables – available in three different sizes – certainly has a sacred air about it, featuring sculptural brass legs and graphic marble slab tops in bold colours.
Visit Michaël Verheyden's website for more information. Available in Australia from Becker Minty.
Wick chair by Jesper Ståhl and Karl Malmvall for Design House Stockholm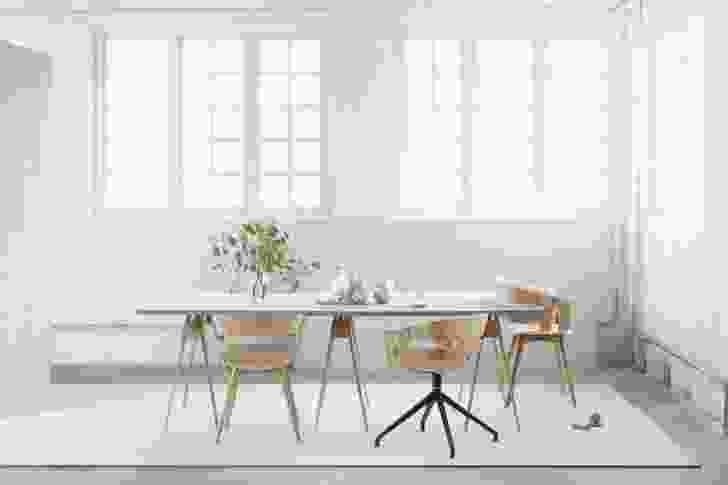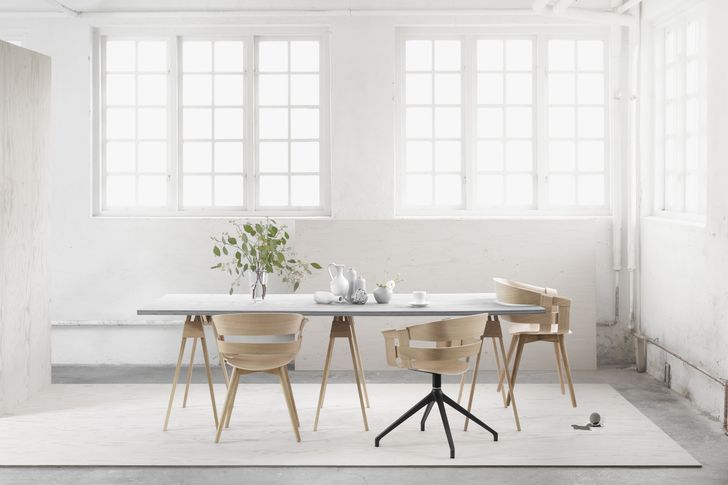 Apparently the Swedish designers of this plaited timber chair brought a woven basket to their first meeting with Design House Stockholm to demonstrate the technique of interweaving strips of bentwood that they wanted to apply at a larger scale. The seats of this warm, contemporary chair are made of oak or ash, while bases are offered in wood, steel tubing or even a swivel version, meaning the Wick chair could be used in residential, office or hospitality projects.
Visit the Design House Stockholm website for more information and Australian stockists.
Phenomena lamps by Dechem Studio for Bomma Lighting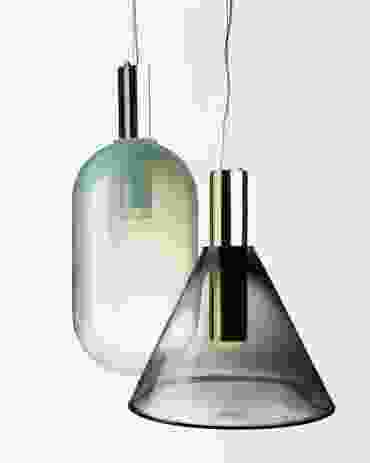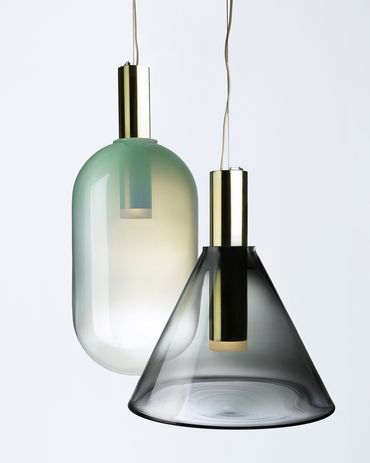 Czech Republic-based Bomma Lighting works with emerging designers as well as some more established local practitioners. The Phenomena collection of pendant lights, designed by Prague-based Dechem Studio, juxtaposes simple forms – a circle, a triangle, a rectangle and an oval – with oversized proportions. The strong pieces, made from heavyweight glass, are presented in muted tones, which add a softness to the range. The triangular lamp made from a dark, smoky grey glass is particularly striking.
Visit the Bomma Lighting website for more information.
Alu table and chairs by Muller Van Severen for Valerie Objects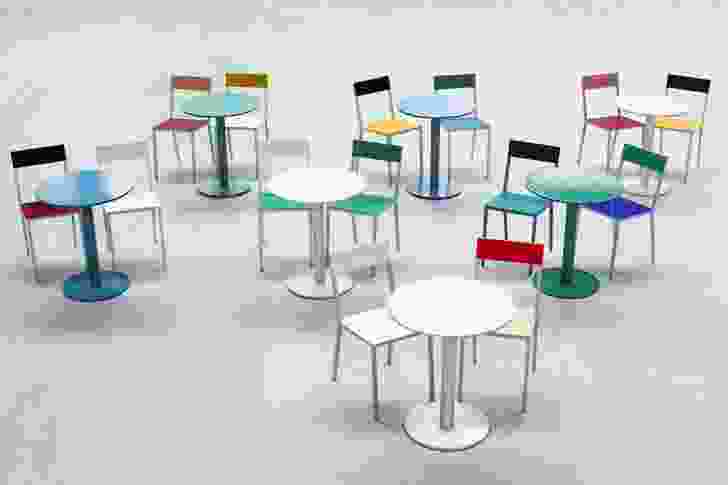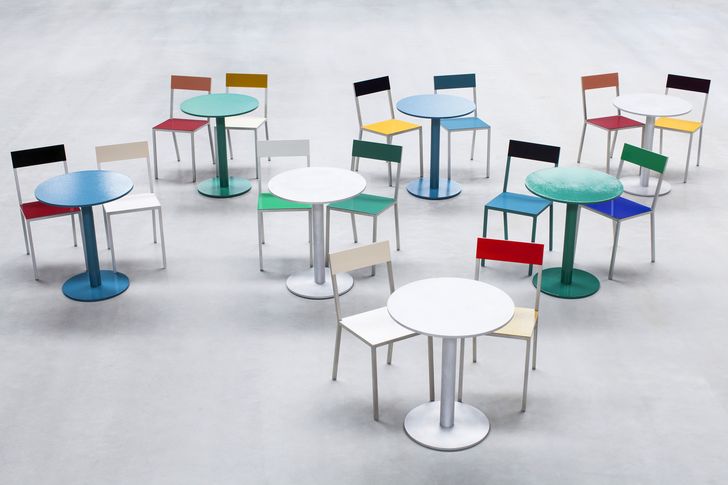 Muller Van Severen, the darlings of Belgian design, have released a new range for Valerie Objects that continues the design duo's interest in industrial materials. The aluminium collection includes a stackable chair and round table. The chair sports Fien Muller and Hannes Van Severen's trademark colour combinations, which have been achieved by applying the paint by hammer blow finishing. The round, double-tiered table offers a pleasing counterpoint to the angular seat.
Visit the Valerie Objects website for more information.
Newman sofas by Munna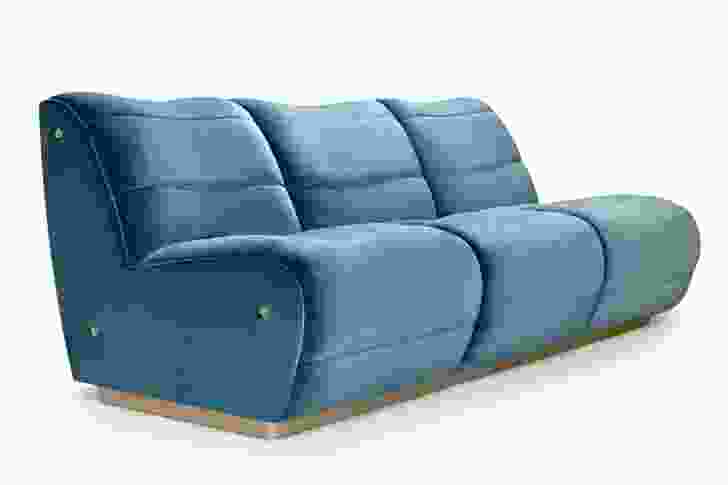 Inspired by the golden age of gentlemen drivers, Newman's sleek lines take their cue from vintage automobile seating. The armless sofa, available in one-, two- or three-seat versions, is upholstered in velvet and offered in a variety of shades including mint green, petrol blue and lilac. A metal footer is visible as a thin band at the front and sides, adding material and chromatic contrast.
Visit the Munna website for more information.
Wave desk divider by Hey-Sign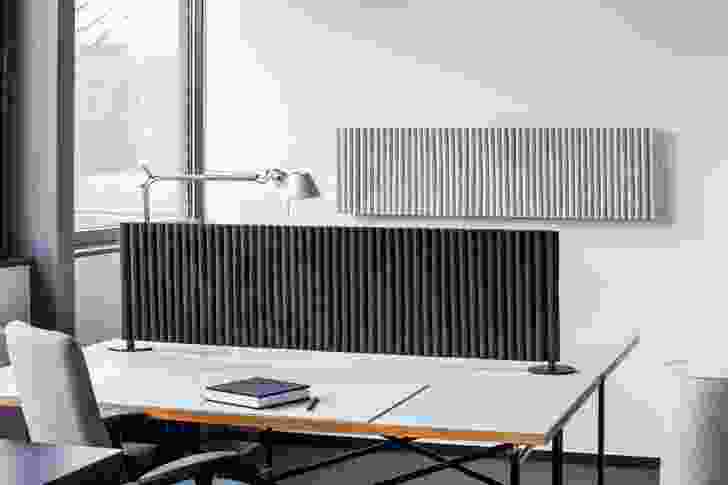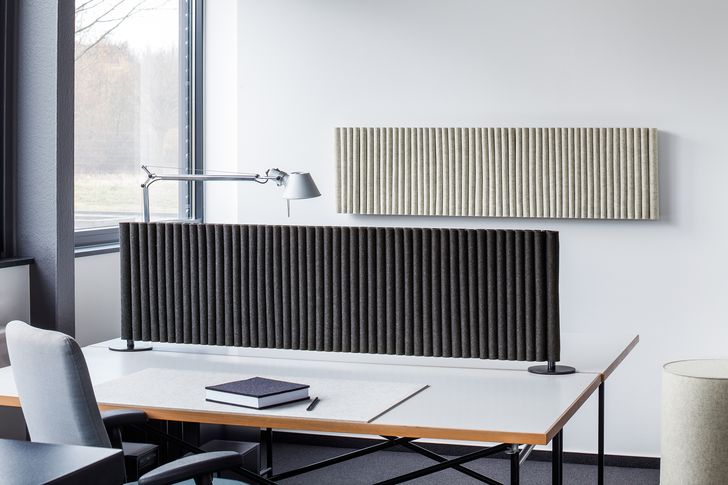 Table modules have now been added to German company Hey-Sign's extensive range of Wave felt room dividers, which are all made from high-quality natural wool. The gently pleated dividers are sound-absorbing and sit neatly on desks, perfect for visually demarcating workspaces or open-plan rooms. With 50 colour options available, it's possible to coordinate Wave with almost any palette.
Visit the Hey-Sign website for more information.
Auguste and Arlette tables by Presse Citron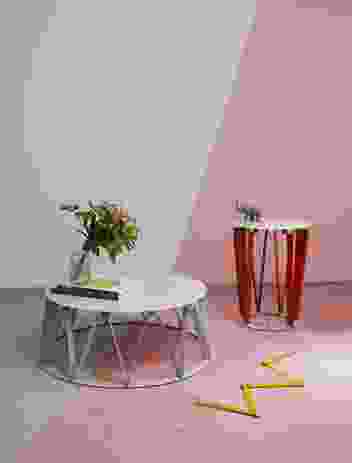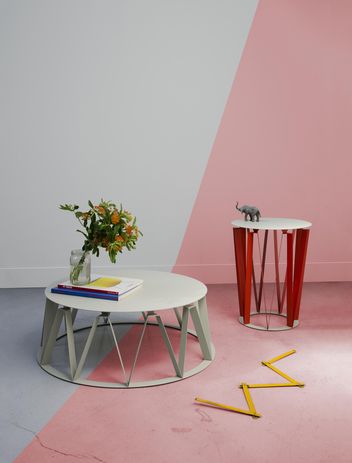 These two fun tables – both conforming to the French brand's tagline "made in France" – share a common structural language of graphic, folded lacquered metal finished in bright colours. The tops are made from putty and the metal supports keeps the overall look and feel lightweight and transportable, with no need for a solid base.
Visit the Presse Citron website for more information.
Related topics