The Victorian government has "called in" 26 live development applications for towers in Melbourne's Fishermans Bend, which it says were inappropriately dense.
State planning minister Richard Wynne criticized the decision of his predecessor, former planning minister and current leader of the opposition Matthew Guy, to rezone the formerly industrial area adjacent to the CBD "overnight," without a plan for development.
The former planning minister's decision sparked a spate of high-rise development applications and led to soaring property prices, which meant the government was forced to buy back land at highly inflated prices for community infrastructure such as schools and parks.
"What Matthew Guy did at Fishermans Bend stinks," he said. "We make no apology for putting a stop to this development free-for-all – we'll get the planning right and give Victorian families a community they can be proud of."
Albert Park MP Martin Foley said, "Matthew Guy's planning mess left us with a soulless Fishermans Bend where unplanned high rises were let loose on the community, and the interests of local residents were ignored. We're fixing that mess."
The affected applications will be referred to an independent advisory committee and "won't be approved unless they have the community's interests at heart."
Opposition planning spokesperson David Davis said, "We need the additional [residential] capacity and now [Victorian premier] Daniel Andrews is causing delay, confusion and uncertainty by this unprecedented announcement," according to a report from the ABC.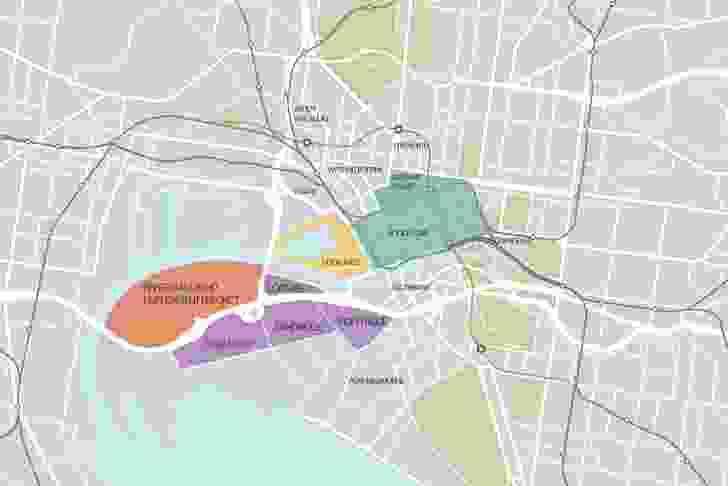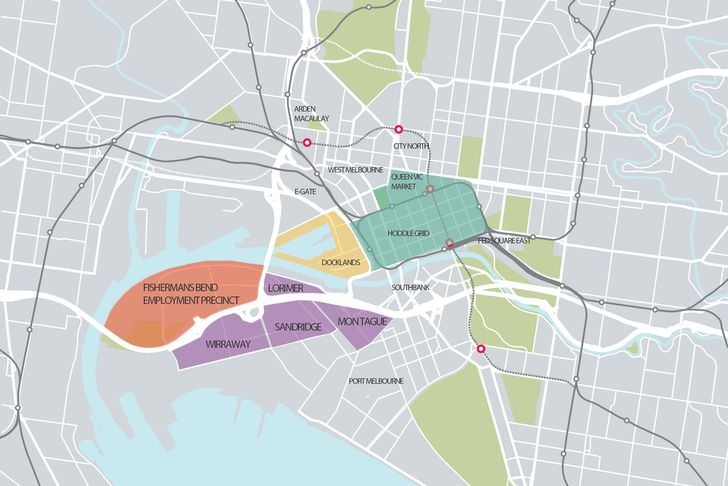 The Australian Institute of Architects praised the government's decision. Recently appointed Victorian chapter president Amy Muir said, "Fishermans Bend is a significant site that will shape and define our future as a city and as a growing community.
"The rezoning of Fishermans Bend prior to the implementation of planning controls or a holistic masterplan sets a dangerous precedent for providing imbalanced developments and ill-conceived built environments leading to long-term detrimental effects upon immediate and surrounding communities."
She said a plan for the development of the area should not be rushed. "It is imperative that we have processes in place in order for the best design outcomes to be implemented.
"This is not about quick fix solutions but rather considered, holistic design solutions that acknowledge the significance and legacy of the project."
In October 2017 the state government published its Fishermans Bend Draft Framework, which noted that parts of the area could have population densities of 1,300 people per hectare, and that the government should "introduce density and built form controls that support the creation of a clear centre in each precinct and support increased economic activity."
The plan also projected that the area would be home to more than 80,000 people by 2050.
Muir said, "Moving forward we strongly support and recommend the engagement of a design review panel represented by the Australian Institute of Architects, the Planning Institute of Australia, the Urban Design Institute of Australia and the Australian Institute of Landscape Architects.
"The Institute supports a rigorous consultation process with experts in the field in order to provide balanced design advice from an urban planning, urban form and landscape perspective.
"We are very aware of the commercial endeavours that these projects hold. However we also understand that there needs to be a balance between commercial intent and the quality of the design outcome."
On Twitter, Planning Institute of Australia (Victoria) president Laura Murray said, "If Fisherman's Bend had been properly strategically planned in the first place, we would not be in this mess.
"I look forward to reading the outcomes of the upcoming panel report."
Related topics