To transform implies a phase of ambiguity. Judith Butler has written about the sense of "trouble" that ambiguity demands – as if a swelling lack of indeterminacy will give way to collapse. Butler's insight fits neatly into the contemporary fissure between gender and architecture, where architectural practice is undeniably undergoing change. A series of slippages necessitates questions about the future of architecture and provides an opportunity to address the ongoing resistance to gendered power formations within the discipline. The pressure for the architecture profession to centralize issues of equity has never been so great.
It is worth remembering how intolerably unfashionable it has been over the past ten, twenty, fifty years to engage with feminism. It is no exaggeration to state that to identify as a feminist practitioner in architecture is tantamount to professional lunacy. On the other hand, the undeniable tension between equity and architecture is a constant reminder that a post-feminist architectural world is, at present – well, not present. The issues around unequal pay, gender (mis)representations in the workplace and the varied (but often invisible) contributions that women make to the profession are ongoing and unacceptable.
Transform: Altering the Future of Architecture was held on 30 May in Melbourne. Women and men gathered – 190 in total – with a shared agenda of examining the ambiguity of these issues, without the desire to over-define or demarcate but instead to cultivate transparency for practitioners of architecture (yes, all sorts) and to ask a central question: If architecture were more inclusive, would it also be in a stronger position?
Transform was an initiative of the Australian Research Council-funded research project Equity and Diversity in the Australian Architecture Profession: Women, Work and Leadership. The research project is strategically aligned with website Parlour (archiparlour.org), which provides an online forum for informed opinion and access to resources that generate debate and discussion about Australian architecture. The site was launched in May 2012 and since that time it has had 34,652 "unique visitors" as well as a total of 60,846 visits (which means people are coming back). In one short year Parlour has gathered together those interested in gender and architecture and, in doing so, has expanded the space for women practitioners in Australia and elsewhere as well. (The Google analytics tell us that Parlour visitors come from 153 countries and 2,503 cities!)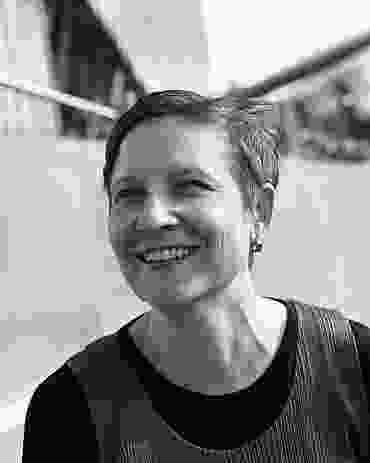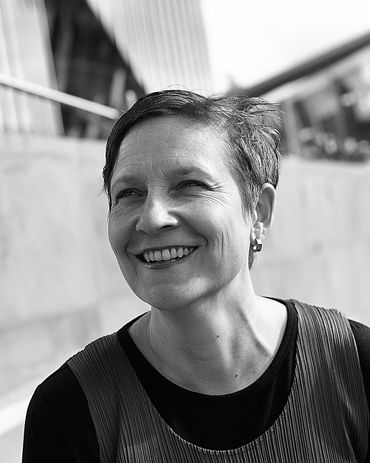 Naomi Stead, Justine Clark and Karen Burns convened the daylong extravaganza by carefully curating twenty-five professionals from various architecture arenas. A keynote presentation was followed by panel discussions and a workshop – all directly speculating on a more equitable profession. Discussions were expanded by the additional contributions of the researchers, academics and professionals in attendance.
We began with the session called "Advocacy, activism and the futures of architecture," in which Lori Brown – an architect, artist and associate professor from Syracuse University – posed important questions about how we teach, how we learn and how we practise. Brown outlined her argument about "privilege and patronage" and expressed concern about privilege being invisible to those who have it. She reflected on the consequences of privilege and patronage for architecture and offered a series of exemplar projects, which were often grassroots and which cultivated agency by staking a claim in radical, activist-driven design solutions.
A panel discussion called "Do architectural workplace cultures need to change?" looked at the culture of the office environment and was chaired by Sandra Kaji-O'Grady. Misty Waters, Bill Dowzer, Lee Hillam, Ann Lau and Gill Matthewson shaped the conversation with valuable examples from practice and workplace policy. A major focus of the discussion was the challenge facing both small and large practices in embracing flexibility, the tensions between work life and family responsibilities and the need for both employers and employees to resist the long hours traditionally embedded in the profession. They all agreed that once the previously entrenched system changes, the new regime quickly erases any memory of the old one – an encouraging reminder about the potential of ambiguity.
An interactive workshop assigned the large group of symposium attendees into smaller groups to debate some of the provisional "Parlour Good Practice Guidelines." Each group was given several options to debate. Examples included pay equity, flexible work patterns, meaningful part-time work, office culture and working conditions. One of the burning topics chosen was "mentoring." Ideas and concerns about the importance of sharing knowledge and providing advice for development and career progression were exchanged. People felt that professional mentoring was an avenue to acknowledge and address the limitations in a single individual's experience and that the various stages of a woman's career can be challenging. Additionally, the leadership role in mentoring is often reciprocally rewarding.
Karen Burns chaired a panel discussion with Esther Charlesworth; Qianyi Lim, Amelia Borg and Timothy Moore of Sibling; Paula McCarthy; and Rory Hyde. Each described how they crafted their own practice, with an eye on the future and often with hard lessons learnt from the GFC. The selection of such a panel inherently addressed the monoculture problem that dominates the architectural profession as well as the exciting possibilities of interdisciplinary practice. These might include, for example, the altruistic work of Architects Without Frontiers (Australia) in communities affected by disaster and Sibling's unique and canny social agenda set within a multidisciplinary group hug. Burns noted that the current economic crisis in architecture was providing a fissure that might allow for the interrogation of diverse architectural representation – one that tolerates multiple definitions of "practice."
The final session for the day was chaired by Julie Willis. "What is an architectural career?" contained insights from Emma Williamson, Manuelle Gautrand, Sara Stace, Kathrin Aste, Virginia San Fratello, Felicity Stewart and Elizabeth Watson Brown. Discussion focused on diverse career trajectories and the moments of negotiation that inevitably sculpt a career in architecture.
Transform: Altering the Future of Architecture demonstrated what Jane Rendell might name as a critical spatial practice: the "collective" group providing a platform for speculation. It also demonstrated a fact: the future of architecture will require a shared and active engagement with this important responsibility. Hear, hear!
Transform was presented on 30 May 2013 in association with the Faculty of Architecture, Building and Planning at The University of Melbourne.
Related topics