An exhibition organized by the Australian Embassy in Japan will show off the breadth of contemporary Australian architecture in Tokyo this month.
Twelve architectural projects, ranging from a discovery centre at a fish farm in remote far-north Queensland, to the adaptive reuse of a former shearers' quarters on Tasmania's Bruny Island, will be presented through drawings, miniature models and videos.
The Universal Principles / Unique Projects exhibition is part of the embassy's Australia Now program, a soft-power exercise which will highlight Australia's "cutting-edge innovation, environment-friendly lifestyle, and flourishing creativity."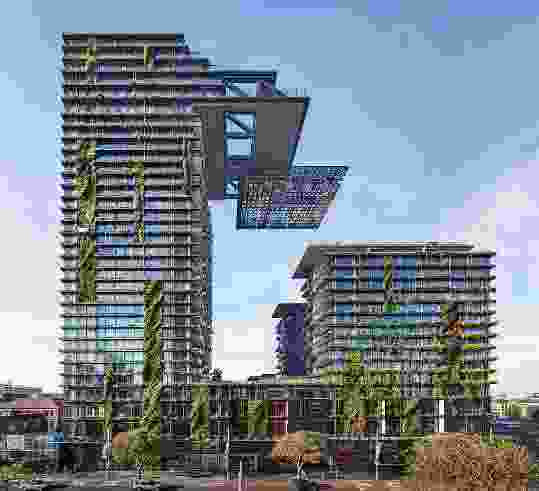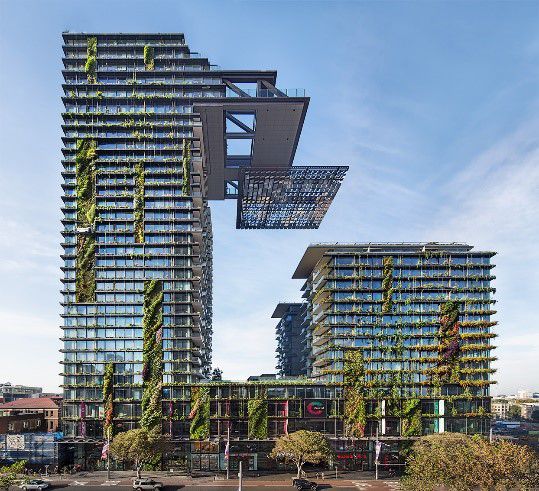 Architect Wendy Lewin is curating the exhibition, which will explore how architecture can be environmentally responsible, resource friendly and sympathetic to context.
"Australia is a very large country; from the Gulf of Carpentaria to Bruny Island and Tasmania, we have every kind of climate and geological experience to deal with," she said.
"In the past architects generally responded to differences in place through actions that meant we were dominating nature – we are now looking at working with nature."
Among the projects on display will be the forthcoming Australian Opal Centre, designed by Wendy Lewin and Glen Murcutt. To be located at Lightning Ridge in outback New South Wales, the partially subterranean museum will, when completed in 2020, house the world's most comprehensive collection of Australian opals.
From further north, Bud Brannigan Architects' Les Wilson Barramundi Discovery Centre will also be exhibited. The barramundi farm and hatchery is located in Karumba, a remote town near the Gulf of Carpentaria, which at the 2016 census had a population of 526. Lead architect Bud Brannigan stated that the design for the centre's simple plan and structure derived from a consideration of the barramundi itself, as well as an appreciation for the harsh local conditions.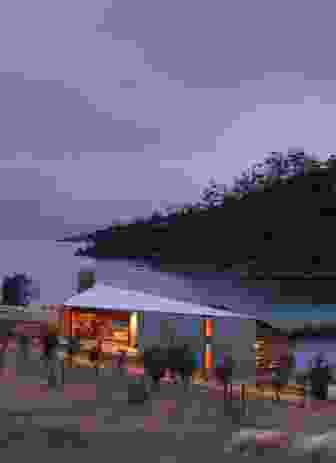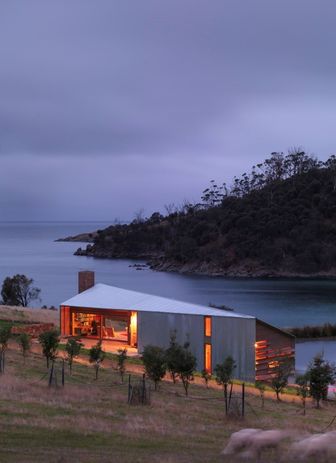 "Karumba is remote, a corrosive environment, and often subject to extreme weather events, requiring a robust materials and assembly strategy for the building," he said.
John Wardle Architects' Shearers' Quarters on Bruny Island, which was completed in 2011, will be one of a number of residential projects in the exhibition.
"Located on a reasonably remote island site, where all the materials were required to be transported from the mainland via ferry, led to a proposal for lightweight construction with galvanised sheet cladding and timber linings," a design statement reads. "The associated retaining walls were constructed by a stonemason on the island from stones sourced from the property."
Other residential projects featured include Mooloomba House by Andresen O'Gorman Architects, Lovett Bay House by Richard Lesplastrier, Flexi Frame House by Michael Trudgeon with Crowd Productions and the mixed-use One Central Park by Atelier Jean Nouvel with PTW Architects.
The exhibition will also include two projects from Tzannes, the practice of the 2018 Australian Institute of Architects' Gold Medalist Alec Tzannes: International House Sydney and Brewery Yard, Central Park.
International House Sydney was the world's tallest commercial timber building when completed in 2017. "It is rare in a commercial building to see such an elegantly and purely realized building where the legibility of structure, material and services is the aesthetic," wrote Andrew Nimmo of the building in the March 2018 issue of Architecture Australia. "It might sound trite, but the feeling of wellbeing and nurturing within this building is palpable. This is an architecture of substance."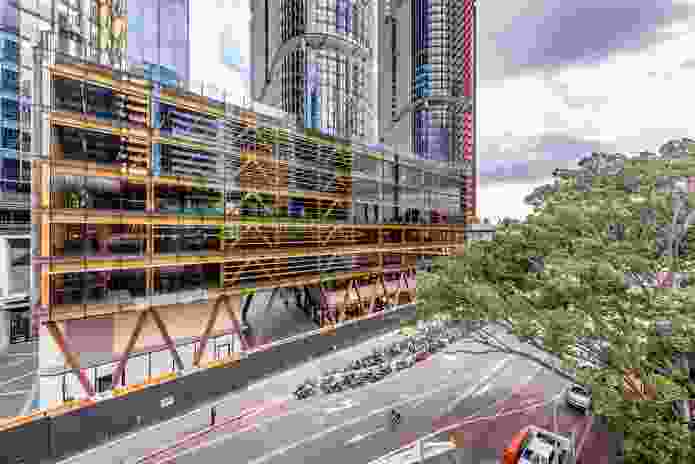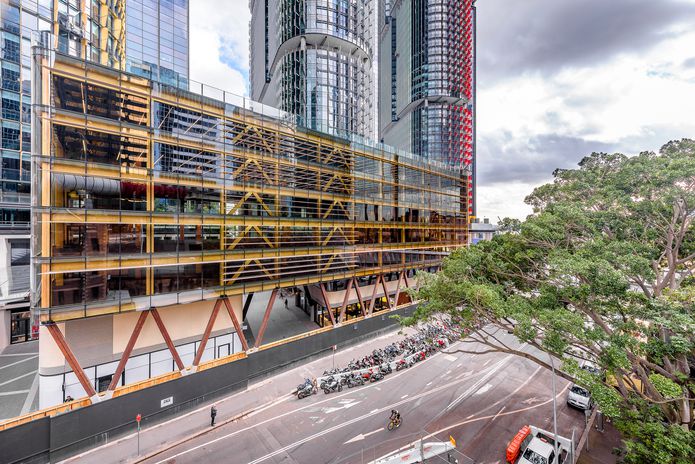 Speaking on the themes of Universal Principles / Unique Projects, Alec Tzannes said that architects today need to confront that the world is at a tipping point, and that buildings contribute up to 39 percent of the world's carbon emissions.
"In order to make a sustainable future we have to make healthy cities and healthy buildings, this is the challenge we have – healthy is integral is to a more sustainable future," he said. "…we're still concerned with beauty, but it's no longer about ourselves, it's about the future generations that we are responsible for."
Universal Principles / Unique Projects: Architecture Re-Setting the Agenda will be on display from 7 July to 26 August atTokyo City View in the Roppongi Hills Mori Tower, designed by Kohn Pedersen Fox and The Jerde Partnership.
There will be gallery talks by Australian architects on the first day of the exhibition, 7 July. Speakers include: Wendy Lewin, Ray Brown, Michael Trudgeon, Andrew Burns, Brit Andresen, Bud Brannigan, Alec Tzannes and John Choi.
For further information and to buy tickets, head here.
The projects to be on display are:
Les Wilson Barramundi Discovery Centre – Bud Brannigan Architects
One Central Park – Atelier Jean Nouvel with PTW Architects
International House Sydney – Tzannes
Shearers Quarters – John Wardle Architects
Ian Potter National Conservatory – CHROFI
Brewery Yard, Central Park – Tzannes
Mooloomba House – Andresen O'Gorman Architects
Lovett Bay House – Richard Lesplastrier
Flexi Frame House – Michael Trudgeon, Crowd Productions
1 Bligh Street – Architectus and Ingenhoven Architects
Cranbrook School Wolgan Valley – Andrew Burns Architecture
Australian Opal Centre – Wendy Lewin and Glenn Murcutt