The University of Technology Sydney (UTS) has opened a curvaceous companion to its landmark brutalist tower in the centre of Sydney.
The 17-storey building was designed by FJMT, and integrates with the original Broadway podium by Lacoste and Stevenson and Daryl Jackson Robin Dyke. Dubbed UTS Central, the project involved the demolition of the former Building 2, with the retention of the basement levels.
The UTS Central building features a twisting form, with 17 levels contained within an effective height of 14 storeys, including a five-storey podium and two underground floors. The upper most level is parallel to Broadway and the building gradually twists to align with the western, northern, and eastern facades of the campus grid. As the building twists upwards, the building steps back to allow solar access to UTS's Alumni Green, designed by Aspect Studios, to the north and One Central Park, designed by Atelier Jean Nouvel and PTW Architects, to the south.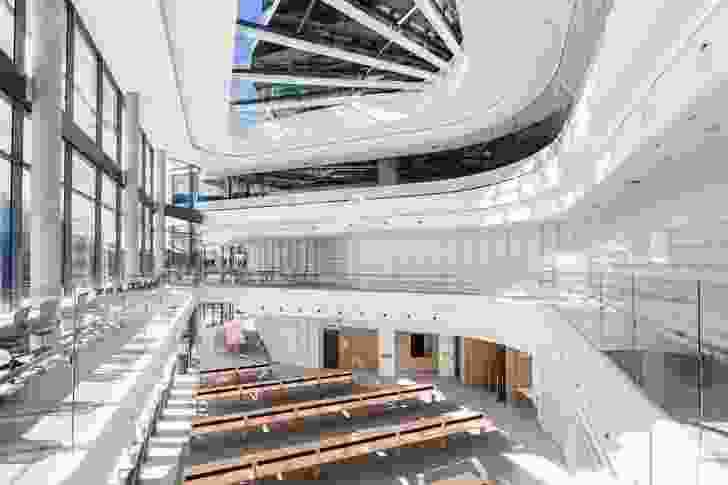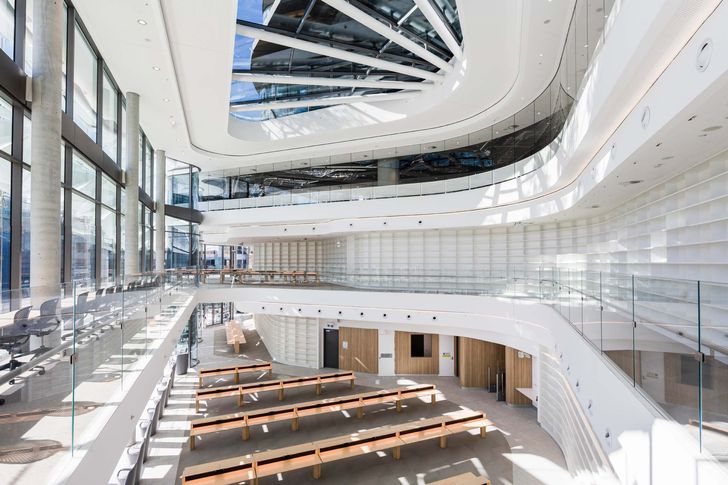 UTS Central will become home to a number of facilities, including the Blake Library, the UTS Reading Room, a "superlab," and a food court facing Alumni Green. It will also become home to the UTS Faculty of Law from 2020. The building features a number of teaching spaces and three "collaborative classrooms," which have capacities of up to 350 seats and can be divided into smaller zones through physical and technological means. The building is free from "traditional" lecture theatres.
The building boasts a number of sustainability features, including a scheme to recycle water from the One Central Park complex for use in toilet flushing and landscape irrigation.
Attila Brungs, UTS vice-chancellor, said the building was a counterpoint to, and an evolution of, the brutalist UTS Building 1, designed by Michael Dysart of the NSW Government Architect's Office.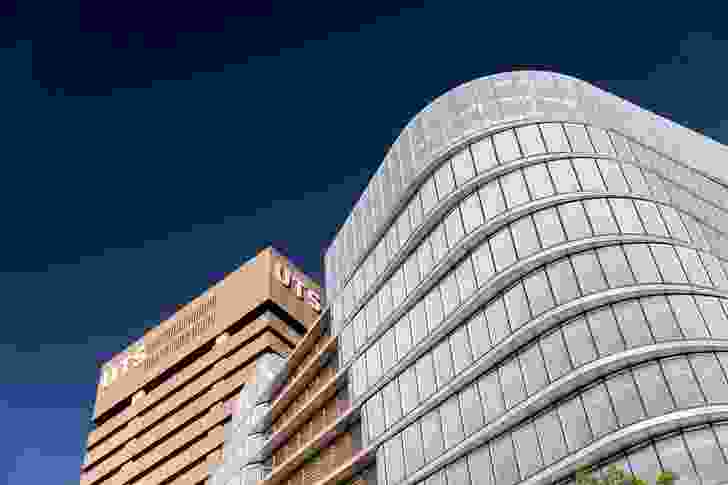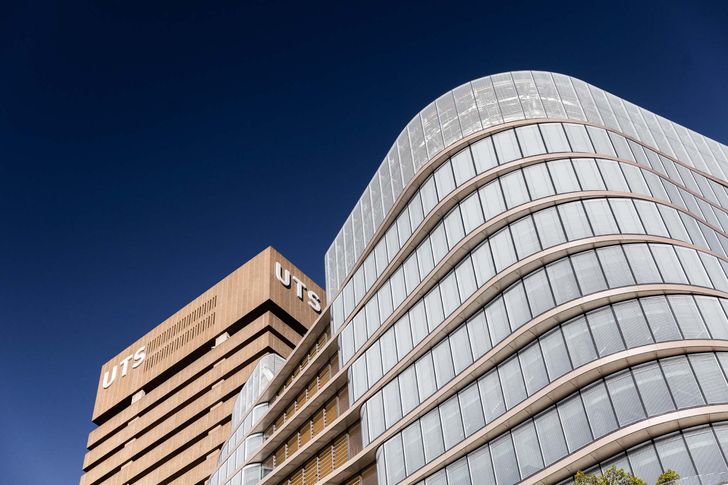 "Our decade-long campus redevelopment has revolutionized teaching and learning, allowing us to deliver practice-oriented programs to prepare graduates for the workplaces of today and tomorrow.
"UTS Central is the confident and contemporary embodiment of that educational evolution. It reflects not only our experimentation and innovation over the last five years, but all we've learned in the 30 years since UTS was founded and provides the perfect counterpoint to the renowned brutalist tower next door."
UTS Central is the final piece of the works laid out in the university's City Campus Master Plan. Other projects initially envisaged in the masterplan include the Dr Chau Chak Wing Building by Gehry Partners, the Faculty of Engineering and IT by Denton Corker Marshall, and the Science and Health Building by Durbach Block Jaggers and BVN.
Related topics