The NSW Government has approved an unsolicited proposal to two towers above Sydney's existing Martin Place railway station and the proposed Martin Place Metro Station.
The $637 million Metro Martin Place proposal from Macquarie Group is designed by Grimshaw and Johnson Pilton Walker It comprises two sites – one is adjacent to Martin Place to the south, the other is adjacent to Macquarie's current headquarters at 50 Martin Place, a heritage-listed Beaux-Arts revivalist-style building designed by Ross and Rowe, completed in 1928 and refurbished by Johnson Pilton Walker in 2014.
The towers will be predominately commercial, with Macquarie Group occupying both. The concept for the north tower is a more than 40-storey building with a podium to be integrated with the existing 50 Martin Place, while the south tower will be more than 28 storeys.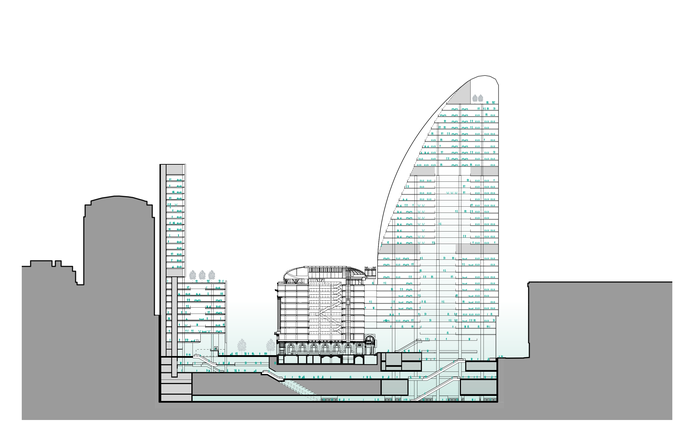 The over-station developments will be integrated with the proposed Sydney Metro, a stand-alone, privately operated railway from Rouse Hill in Sydney's north-west to Bankstown in Sydney's south-west, via the CBD.The proposal also includes a public walkway underneath Martin Place.
Both the Government Architect NSW (GANSW) and the Heritage Council NSW advised the government in its decision and will "continue to play a role throughout the detailed design of the buildings."
Peter Poulet, NSW government architect, said, "This development in the Martin Place station precinct highlights the catalytic role played by strategic government investment in a new metro line and in the future success of Sydney as a global city."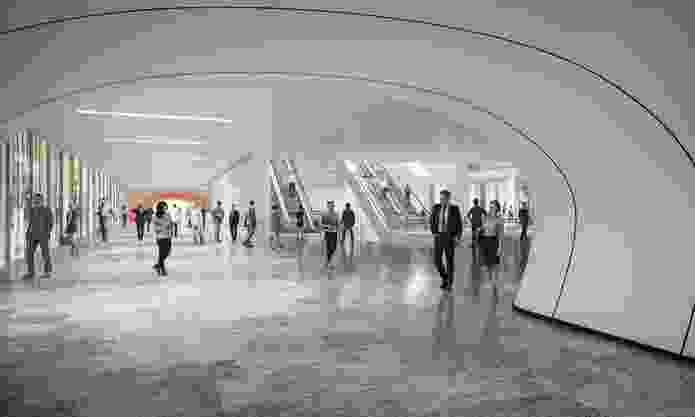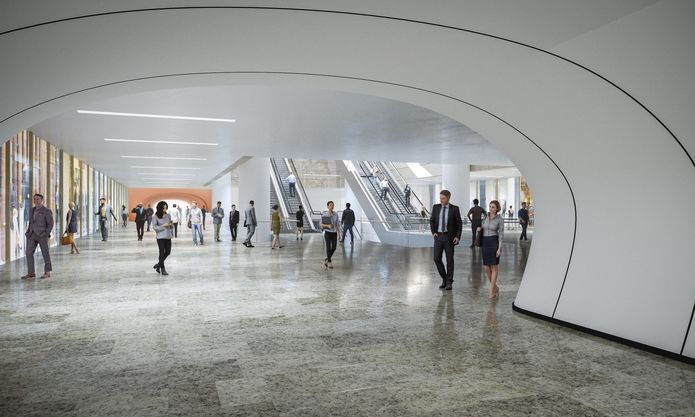 In a statement, the Department of Planning and Environment said that the public consultation period had raised concerns about the "consistency with the character of the area as well as solar access, wind impacts, heritage, visual impacts and the size of the buildings."
Macquarie Group will now seek approval of the detailed design of both buildings through the second stage of the State Significant Development application process.
Fosters and Partners and Architectus are part of joint venture contracted to design six of the seven stations in the Sydney Metro City section, which includes Martin Place.
Related topics