AAU: What was the inspiration for the "Hello" wall?
OOF: The Hello House could have been a typical inward looking home with the usual modern rear extension to a Victorian house. The clients, however, were interested in the idea that their project should be more than just a private home. Sitting on a corner opposite the local cafe, the area [in Richmond, Melbourne] is a hub of activity for the neighbourhood, a sort of mini-civic centre. Rather than using the house as a tool to shut themselves off, we thought it could be a way to be part of the "village" they loved. Our conversations led to the most distinctive feature of the home, the "Hello" wall, designed collaboratively with Melbourne artist Rose Nolan. The wall, literally representing the start of a conversation, greets the locals while also continuing the architectural story of the area, which is home to a mix of 19th-century heritage buildings, 60s and 70s brick flats as well as small warehouses and more recent architectural gems such as the nearby Robinson Chen designed Wheeler House.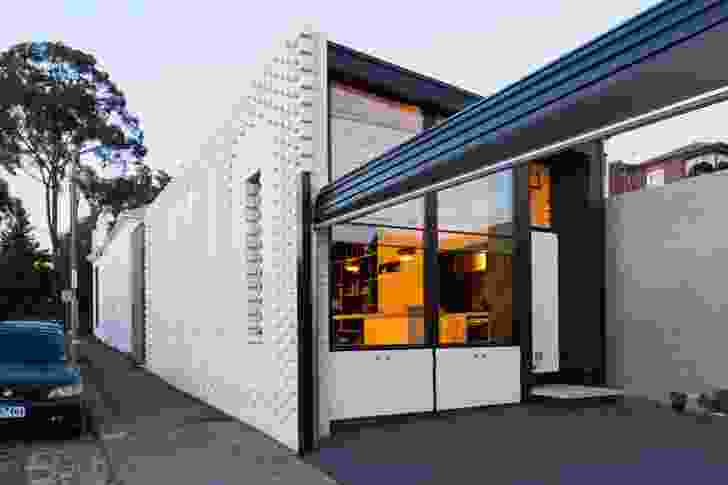 AAU: Beyond it's friendly façade, what's this house all about?
OOF: One of the things with this house is that – while we may have spent more money on things like the Hello wall and the joinery – it wasn't a question of buying flashy, shiny materials and expensive designer furniture; we used commonly available materials, but paid skilled people to put in the extra time and thought to treat the materials with craft. A lot of the materials we have used are modest, ordinary materials like plywood, brickwork and industrial trusses, but there's a bit of extra craft on top that makes them extraordinary. So there was an investment in ideas and craft rather than "stuff".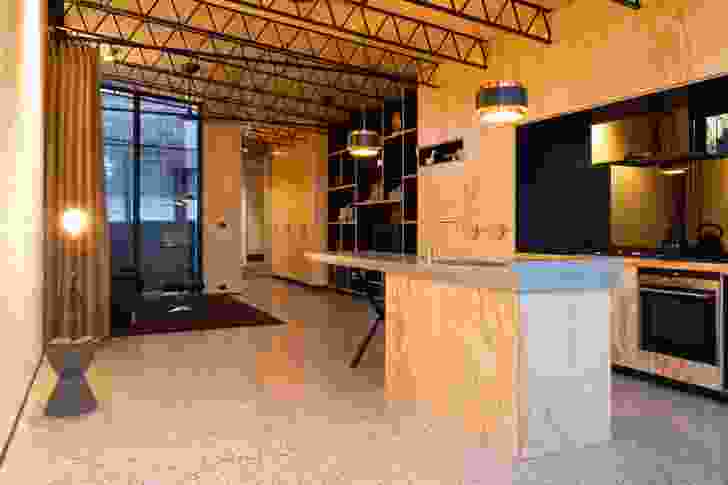 AAU: How did you get the "Hello" through planning?
OOF: As is often the case in inner city areas, council planning approval is difficult, and convincing heritage officers that the modern addition was a positive contribution to the architecture of the area was certainly difficult. However, ultimately they saw what we saw, which was an area with a mix of architectural styles, with materials very similar to those we were using for the home (brick and block work).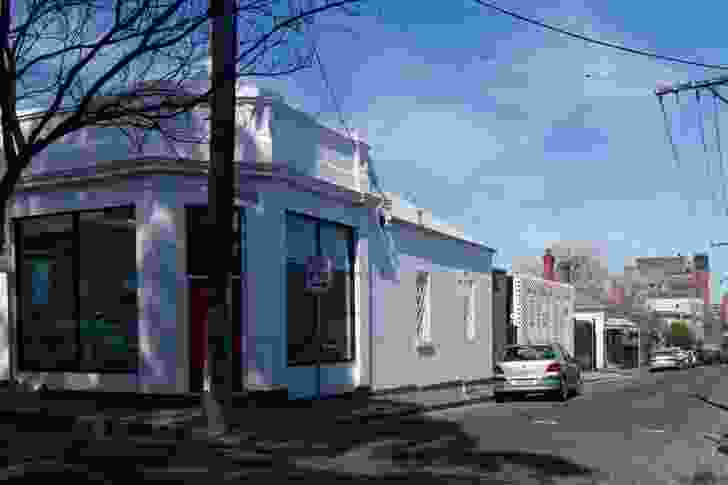 AAU: How would you describe the clients?
OOF: The clients are a couple who love their neighbourhood and are keen to engage with the community through their home. It is rare to have clients who have such a natural sense of their home's contribution to a neighbourhood. I would describe the clients as trusting, passionate, creative and fun. They are people who are interested in ideas, but not "bling". They are people who embrace ideas, partly because they work with creative people themselves. So they like ideas rather than being interested in prestige or " luxury".
Related topics