A team comprising Tzannes and Blight Rayner Architecture has won a design excellence competition for an "Engineering Innovation Hub" shared between two Sydney universities in Parramatta.
In an Australian first, the building is being delivered in a joint venture by Western Sydney University and the University of New South Wales (UNSW) and will be developed by Charter Hall.
The hub will feature teaching and learning spaces for both universities across 28,500 square metres, as well as some retail and office tenancies.
The competition was coordinated by Government Architect NSW.
A spokesperson for the architects said, "We thought it would be wonderful to reveal the structure so that it reflects the engineering focus in the building."
The design incorporates "carve-outs" in the facade that draw light through the building and down into the basement, and multiple garden terraces at various levels.
The building will eventually be home to the WSU architecture school, including the newly-established Masters program.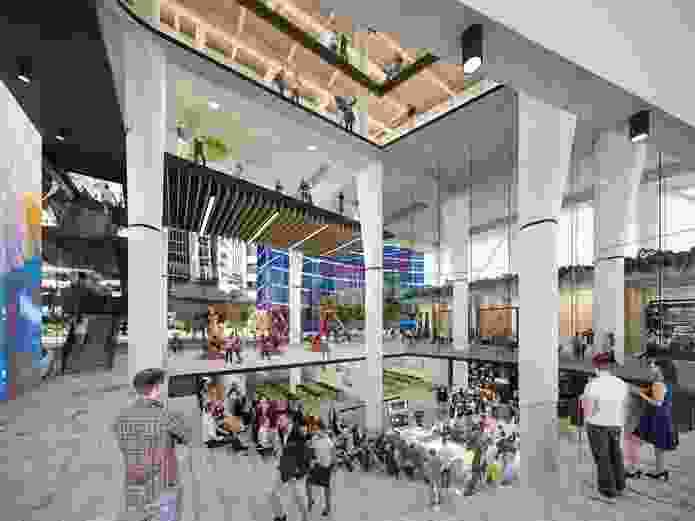 Barney Glover, WSU's vice-chancellor, said, "This joint venture will deliver emerging technologies and opportunities at scale, as well as educational and commercial engineering excellence in the heart of Parramatta. This winning design demonstrates sophisticated insight into the specific needs of our students and commercial partners."
Charter Hall also developed the Architectus-designed Peter Shergold Building in Parramatta Square, a WSU vertical campus, which was completed in 2017.
Related topics