POINT OF VIEW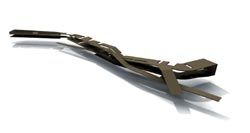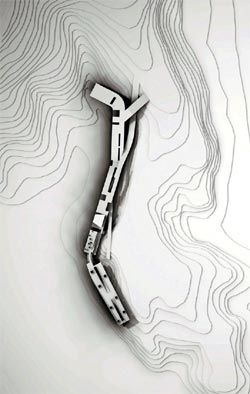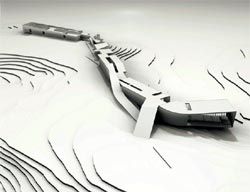 Eugene Cheah and Celine Lim's winning entry in the international competition for the Institute of Conflict Analysis and Resolution, George Mason University, discussed by Francesca Black.

The judges delighted in Eugene Cheah and Celine Lim's entry to the recent architectural competition held by the Institute of Conflict Analysis and Resolution (ICAR) at George Mason University, Virginia – "ingenious" and "inspiring", they extolled. Cheah and Lim's was one of three schemes awarded first prize in this international ideas competition, which specifically targeted emerging architects and attracted myriad entries from around the globe.
Cheah and Lim's is a cross-disciplinary collaboration. While Cheah is a recent architecture graduate (2000), Lim's background is in social science research and philosophy. They have entered a number of architectural competitions together to date and find their complementary skills bring an added dimension to their work. In preparing the ICAR entry they focused strongly on the initial schematic stages, using their combined knowledge to rigorously explore ideas and clearly articulate their intent.
The brief called for the design of a new centre, "Point of View", to accommodate research, workshops and conferences for the ICAR. While housing the usual academic and training facilities, it also had to cater for actual hearings between a broad range of parties in conflict. People with sometimes drastically varying opinions would coexist within, so the architecture needed to accommodate potentially sensitive differences, such as culture or religion.
With the budget unspecified, the site was a critical aspect of the brief. The university has been bequeathed a parcel of land in Northern Virginia, and held the competition to explore the possibilities for this real site. Cheah and Lim were attracted by the detailed information describing the 120 acres, which, with the comprehensive brief, meant they were able to treat it as a very real project. Although close to Washington D.C., the site has an isolated feel, located on an estuarine neck bordered by waterways and protected wetlands.
Cheah and Lim felt that the natural beauty and neutrality of the setting would itself be conducive to the process of conflict resolution, and therefore the design maximizes engagement with the outdoors.
The brief was prescriptive and well thought out; however, as there is little precedent for this building type, there was also scope for interpretation. Much time was spent defining what the building would be and making a clear link from this to the built form.
For Cheah and Lim, the building should provide a neutral place that could act as a platform for facilitating the processes of conflict resolution. They conceived of it as "a conduit bringing together a difficult set of interactions", and promoting dialogue, understanding and appeasement. This led to a conceptual diagram of a "platform for shared points of view".
Cheah describes their design as "a series of planes that we have pulled apart, and then pulled back together, reconstituting divergent points of view, and trying to bring them together as a whole". This translated into a long, linear form whose geometry is derived directly from the site's contours. This seamlessness with its site satisfies the requirement for entrants to demonstrate sensitivity to the environment – the built form and natural surrounds are not in conflict. The floor plates slide up and down across each other, producing open-air courtyards to divide spaces, and open corridors clearly expressing the circulation paths. This achieves a desirable level of transparency throughout the building, while maintaining required levels of privacy. An appropriately egalitarian design, it is not about levels of control or hierarchy.
Cheah and Lim have produced a disciplined entry that responds thoroughly to the brief and displays a clarity of idea and form. Their thoughtful consideration of the complex nature of the programme, and the elegant composition of the building's form, so well integrated into the site's topography, make for a sensitive architectural response. This dynamic duo is to be commended for their self-imposed schedule of competition entering, and their obvious energy and talent in doing so.
FRANCESCA BLACK IS A MELBOURNE-BASED ARCHITECT AND WRITER.