The recipient of the 2011 AA Prize for Unbuilt Work, presented by Architecture Australia in partnership with ISIS, was announced in front of more than seventy enthusiastic members of the architectural community who gathered at Robin Boyd's Walsh Street House on Thursday evening, 2 February 2012. Ton Vu was the recipient of the prize, which was awarded for his project Sai Gon Informal.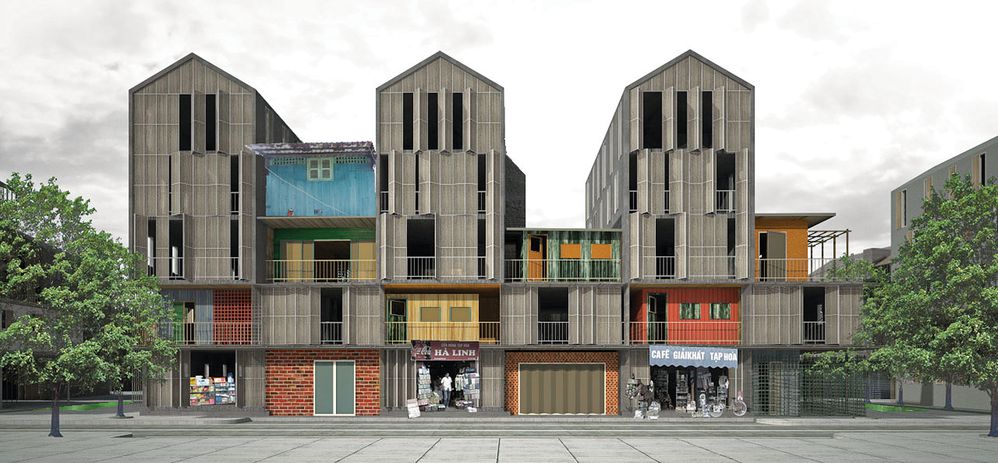 Sai Gon Informal won for its ability to generate heated discussion and project into the future while having an architectural realization that could be materialized today. Ton Vu's inspiration for the project came from his experience in Vietnam and his feeling that architects could make a difference to people's lives there.
The jury commented that: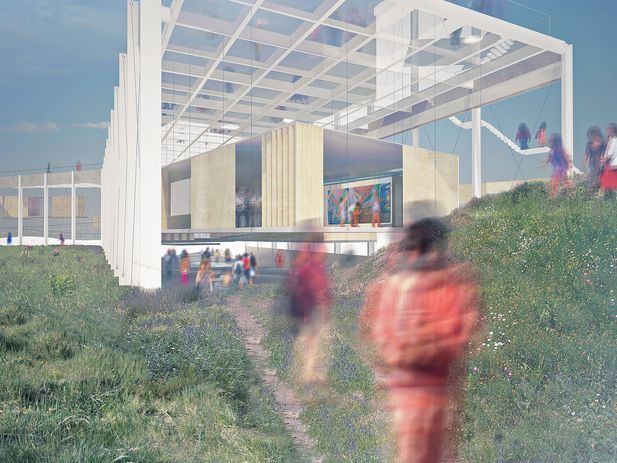 "The winner of the 2011 AA Prize for Unbuilt Work, Ton Vu, explores the topic of informal urbanism, a pressing matter given that a sixth of the world's population currently lives in informal settlements, with this figure growing. In Vu's project, Sai Gon Informal, the reality is that 80 percent of Ho Chi Minh City's economy is in fact informal and its neighbourhoods are cleared as a by-product of modernization. Ton Vu displays a deep understanding of and engagement with the city's culture; this is reflected in his sophisticated refraction and densification of the Saigon narrow-house typology to rehouse the informal settlers. Ton Vu does not only highlight and employ bottom-up tactics in making a city, but also employs formal architectural strategies, which are shown in the integration of formal and informal program. Imbued within the architecture, the materialization and formalization of these economies in terms of ownership is not seen as an elegiac loss of culture, but instead in terms of empowerment. And with this, Ton Vu shows what architecture can do to empower the underdog, from the scale of the city to the street corner."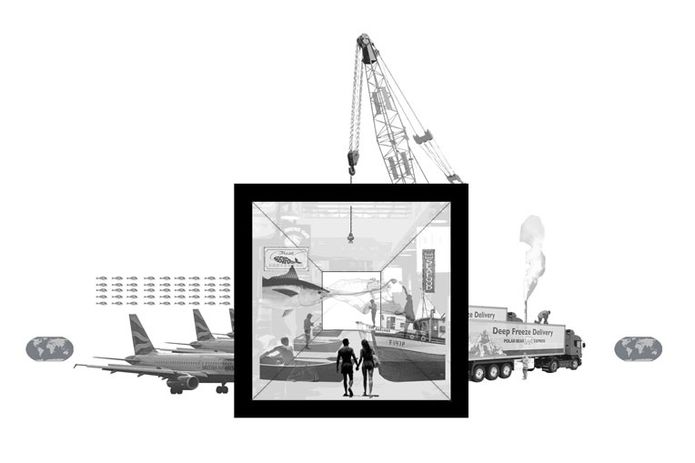 In addition to the major prize, three special mentions were given to projects that showed great merit, and that generated discussion on the potential of architecture to illuminate and solve issues critical to the built world. These were awarded to Valle Medina and Ben Reynolds of Palace for 10 Moments of Production, Daniel Spence for Blackwattle Bay Oyster Farm and Lucy Warnock, Master of Architecture, University of Melbourne, for Proteus Gowanus.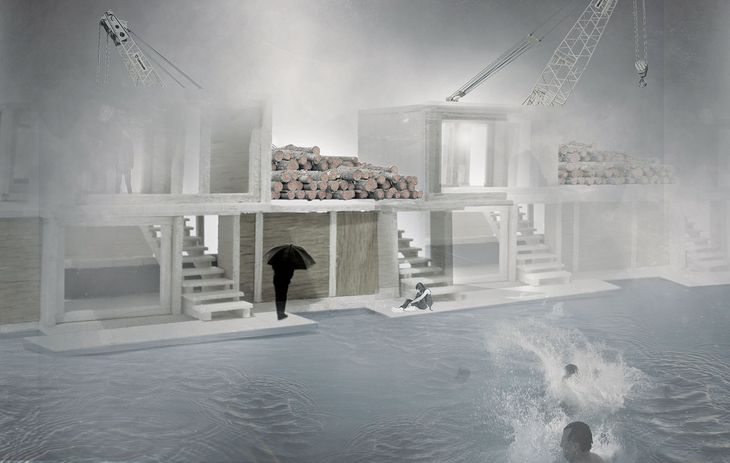 This year the jury also gave an honourable mention to a project that was a critical and poetic exploration of themes potent to Australia, and which led to considerable conjecture among the jury: Living with the Murray River: Tidal Garden by Times Two Architecture, which was accepted by the firm's Richard Black.
On the night, Cameron Bruhn, editorial director at Architecture Media (publishers of Architecture Australia), welcomed the audience, noting the presence of Professor Leon van Schaik of RMIT; Rob Puksand, president of the Victorian Chapter of the Australian Insitute of Architects; and Peter Skinner, president of the Queensland Chapter of the Australian Institute of Architects.
The editor of Architecture Australia, Timothy Moore, gave a short history of the program and talked about its purpose as a platform to celebrate experimental ideas and to throw light on potential future leaders. He welcomed Riccardo Rizzi, head of sustainability at ISIS, and invited Richard Black, 1996 winner of the Architectural Concept category, to talk about his experience as a winner.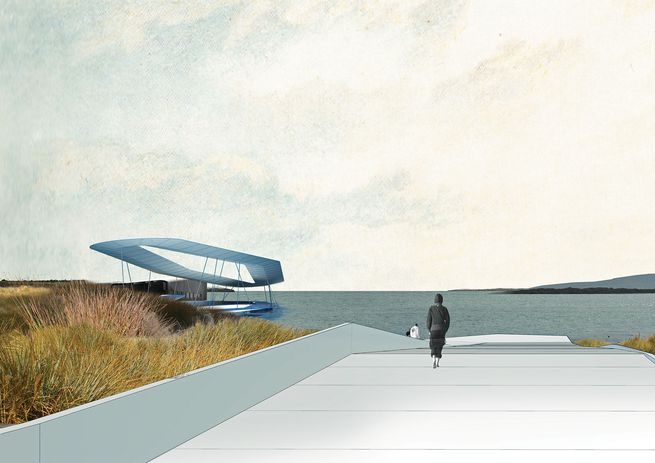 Leon van Schaik spoke on behalf of the jury – consisting of Ben Hewitt, South Australian Government Architect; Olivia Hyde, BVN Architecture; Elizabeth Watson Brown, Architectus; Timothy Moore; and himself. He highlighted the process of judging whereby each juror was handed orange dots to mark the project they thought was of merit to present to the other jurors. After the selection was made, the jurors discussed the nominated projects with each other, highlighting their merits. From this group of projects the winner was chosen. Van Schaik also spoke about how he enjoyed the process and valued the opportunity to be part of such a thoughtful and insightful panel of jurors.
For a gallery of awarded projects and selected entries, see 2011 AA Prize for Unbuilt Work.
Related topics