The NSW Government has approved plans for a new building at the University of Newcastle's city campus. Dubbed "NeW Space," the building, designed by Lyons Architecture and EJE Architecture, will house 14,000 square metres of lecture theatres, teaching and learning spaces, offices, retail spaces and a library.
The project also includes the refurbishment of the heritage-listed University House, an existing art deco sandstone building that is currently home to the Graduate Business School and Newcastle Legal Centre. The proposed new building will be located at the adjacent disused site north of University House on the corner of Auckland and Hunter Streets.
The development will also create urban rooms that will establish links to key landmarks in Newcastle. The lower levels of the proposed ten-storey building will be dedicated to gathering spaces and a campus green for use by the university and the wider community.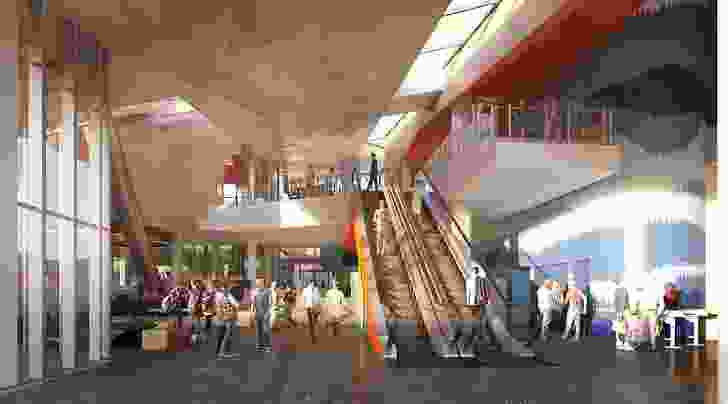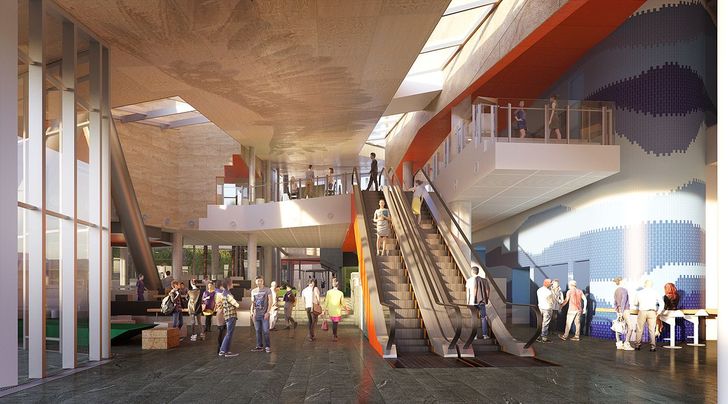 "The new campus will bring increased numbers of new students and staff to the CBD every day, which is exactly the kind of injection of people and activity that will help stimulate the local economy and accelerate the city's rejuvenation," said NSW planning minister Pru Goward.
The $95 million project is funded in part by the NSW Government ($25 million). Construction is expected to commence in April 2015, with completion due in late 2016. When built, it will be one of the first completed CBD projects under the Newcastle Urban Renewal Strategy released in 2012.