Architecture and interior design students from the University of Tasmania have created a series of hotels for Tasmania's furry and feathered friends.
The "Species Hotels" project saw first-year students design accommodation for a range of native animals including Tasmanian devils, quolls, micro bats and pardalotes.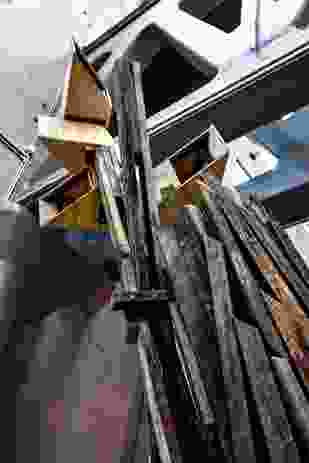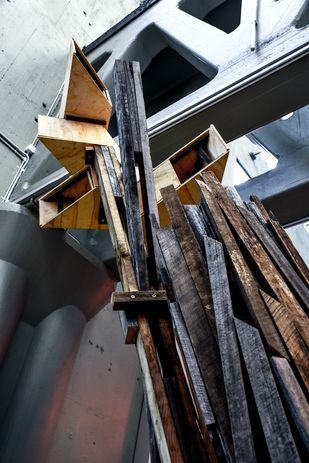 The project is a collaboration between Greening Australia and the University of Tasmania's School of Architecture and Design, Tasmanian College of the Arts, School of Land and Food and the ARC Centre for Forest Value, with funding provided by the Ian Potter Foundation.
The project is reminiscent of Architecture for Dogs, an open-source network of thirteen designs which dog owners can download and build for their pets.
Organized by Japanese designer and curator Kenya Hara, architects and designers involved in Architecture for Dogs include Kengo Kuma, Toyo Ito, Shigeru Ban, MVRDV and Konstantin Grcic .
Greening Australia is leading an environmental restoration program in the Tasmanian Midlands, a region located between Launceston and Hobart.
Titled "Island Ark," the project sees scientists, conservationists, landowners and farmers working together to regenerate native vegetation connections in the area.
The species hotels are currently being exhibited at the Tasmanian College of the Arts in Inveresk and in February 2017 will be installed on the banks of the Macquarie River at Ross. The sculptures will include self-stocking room service facilities.
Architecture and design lecturer Louise Wallis said the design and making process incorporated more than 100 people over an intensive six-week period and included the input of artists, scientists and school children.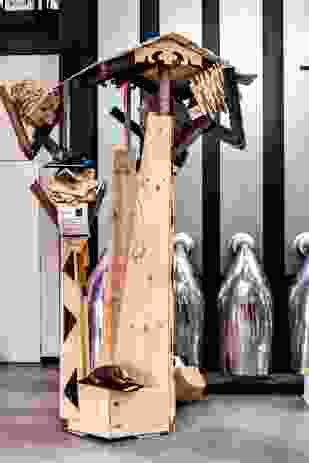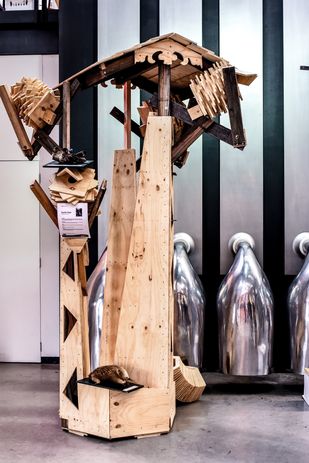 "While these hotels may be more sculptural than actual habitat, they communicate the intent of the Island Ark project to the community and visitors to the area," Wallis said.
"These hotels represent what native wildlife need in order to live and thrive in what should be a rich and diverse area – they provide shelter and access to food. The hotels are designed in a way to encourage insects to nest, acting as a form of room service."
Director of conservation at Greening Australia, Sebastian Burgess, said in its first stage the Island Ark project had revegetated and restored more than 1000 hectares of native vegetation along waterways and degraded grassy woodlands.
"This work is creating native vegetation corridors and stepping stones to make it easier for wildlife to move between sources of food and shelter in what is a nationally recognized biodiversity hotspot," Burgess said.
Related topics