The University of Tasmania has unveiled designs for the first building to be developed as part of its $334 million Northern Transformation Project at its Inveresk campus in Launceston.
The proposed library and student experience building, designed by John Wardle Architects, will form part of stage one in the redevelopment and will be the centrepiece of a new precinct plan for the campus, itself designed by John Wardle Architects and Tasmanian practice 1+2 Architecture.
The building will be sited in front of the Annexe Theatre and beside the School of Creative Arts. Its sawtooth roof lines will reference the industrial heritage and materials of Inveresk and the broader city.
"The new Student Experiences building will be a contemporary place for people to connect with one another and to continue in the long traditions of the site to gather, drawing in people from all regions of northern Tasmania to share and create new and other experiences," said Jane Williams, principal of John Wardle Architects.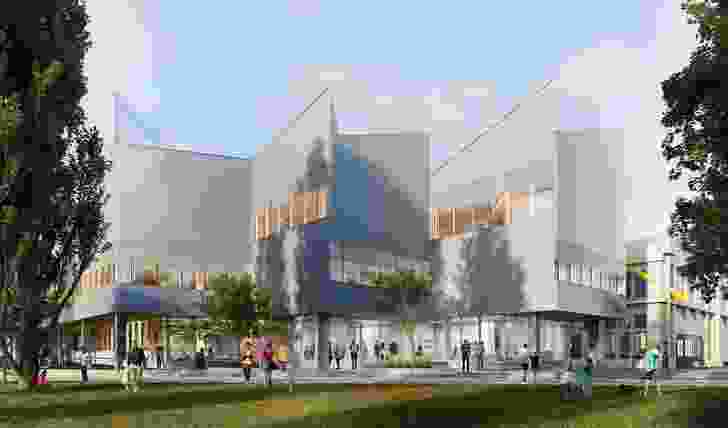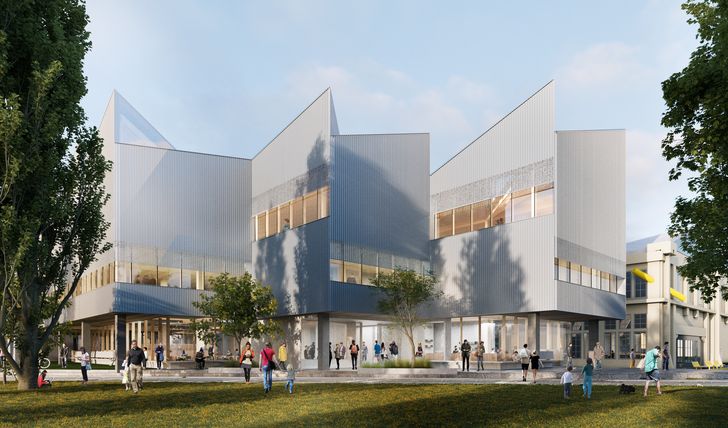 The University of Tasmania Vice-Chancellor Professor Rufus Black said, "This is a thoughtfully designed building that will nest within the existing buildings and rooflines of Inveresk.
"It speaks to and respects the industrial heritage around it through its form and materials, but it is a thoroughly modern and exciting building that will serve the needs of today's students and those of tomorrow.
"As we promised, this is also contemporary timber building. It uses engineered timbers for its three-story structure and throughout the internal fit out. It will be a living demonstration of how we can use timber to construct large buildings in Tasmania."
The design team led by John Wardle Architects were appointed to the project in July 2018. The updated masterplan, which now includes the addition of student accommodation buildings, also outlines several stages for the redevelopment.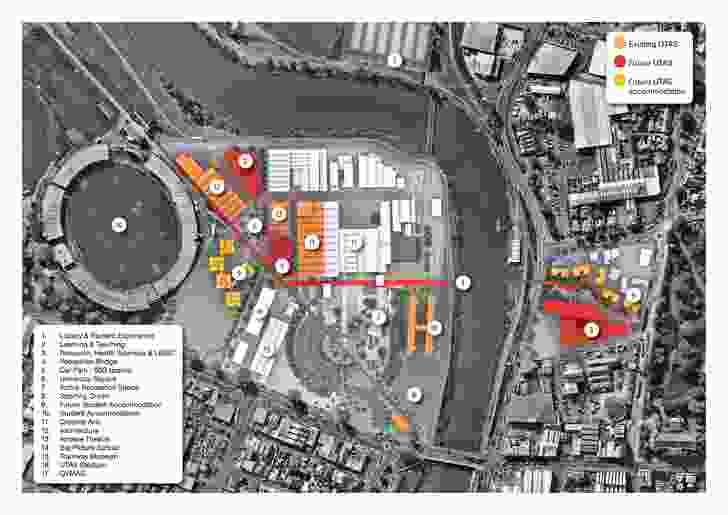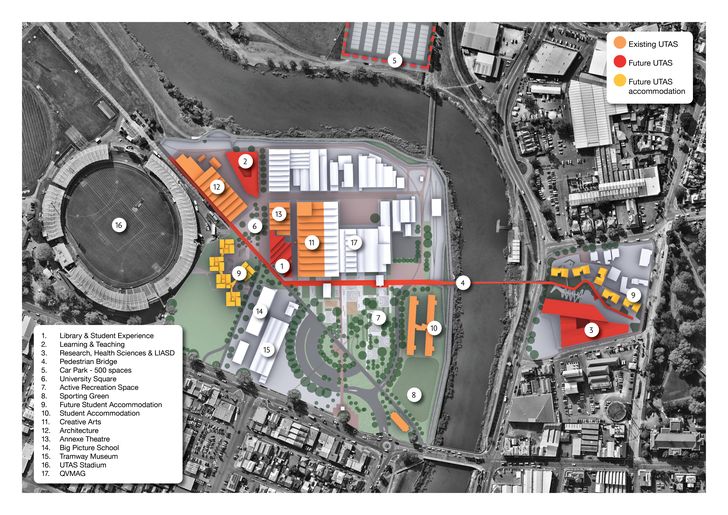 Stage one will also include a pedestrian bridge across the North Esk River to the Willis Street site, which will be home to a health science and research building, to be completed by 2024 as part of stage three, as well as townhouse style student accommodation buildings.
Stage two will include a learning and teaching building, to be completed by 2023, which will be located adjacent to the existing School of Architecture designed by Six Degrees and SBE. Both the library building and learning and teaching building will face onto a proposed University Square that will be situated along a central spine linking two sites across the river. This spine will also include active recreation facilities.
"It is a campus designed to deliver the aspirations of the University's Northern Transformation Program, educating more Tasmanians and attracting students and staff to Launceston," Black said.
"The campus is designed for today's students and life-long learning, so we can work with the community to lift educational attainment and address disadvantage. Our research facilities will enable us to partner with industry to grow their businesses and to see start-ups create more new jobs for the region."
The redevelopment of University of Tasmania's Inveresk campus is the single largest infrastructure investment in Launceston's history. It is funded jointly by the federal, state and local governments and the university as part of a $260 million city deal. The addition of student accommodation to the precinct plan will be funded in partnership with the private sector to the tune of $54 million. The federal government will also contribute $30 million for a Maritime and Defence Innovation and Design Precinct at Newnham.