The University of Wollongong (UOW) has revealed its new 2016–2036 Wollongong campus masterplan, developed by lead consultant MGS Architects with landscape architecture firm Taylor Cullity Lethlean (TCL) and in conjunction with University of Wollongong staff.
The Wollongong campus is one of 10 the university provides. The 20-year masterplan includes a range of upgrades including new faculty buildings, refurbishments, student accommodation, car parks and pedestrian and cycle paths. The projects will come to fruition at various stages over the next 20 years.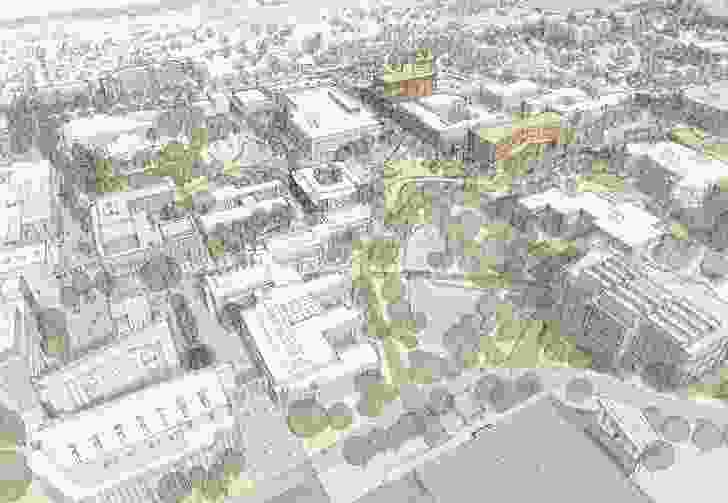 Two new faculty buildings have been identified in the masterplan: the Molecular and Life Sciences building and the Arts and Social Sciences building. A new gateway building will be built to create a new address for the university, and a new student accommodation building to house 830 additional students will be constructed.
UOW hopes the masterplan will help the university move from being in the top two percent of universities in the world to the top one percent.
The masterplan identifies seven precincts across the 80-hectare Wollongong campus, which will gain 25 new and refurbished buildings, two potential new buildings and various public domain projects. The precincts include: campus heart, campus east, campus west, sports precinct, western precinct, eastern precinct and Mount Keira foothills.
The masterplan provides an additional 59,700 square metres of faculty-focused space, 19,300 square metres of centralized learning and teaching services and 16,500 square metres of student accommodation.
Other partners involed with the project include JCB Urban Development, Phillip Boyle and Associates, Arup, Cardno and WT Partnership.
Related topics