A collaborative research building at the University of Wollongong, designed by Jacobs and Denton Corker Marshall, has been completed.
Dubbed "Molecular Horizons," the building's design is informed by the exacting requirements of the highly sensitive equipment inside, including cryo-electron microscopes and super-resolution optical microscopes that will be used for research. The centre supports researchers in the study of cells at the molecular level to help fight diseases such as cancer and Alzheimers.
The facility houses some of the most powerful biological microscopy equipment in the world, including a Titan Krios, which ranks as the world's most powerful and is only one of a handful in the world. The 6,900-square-metre facility is broken into two main blocks because of this equipment and its extreme sensitivity to electromagnetic interference.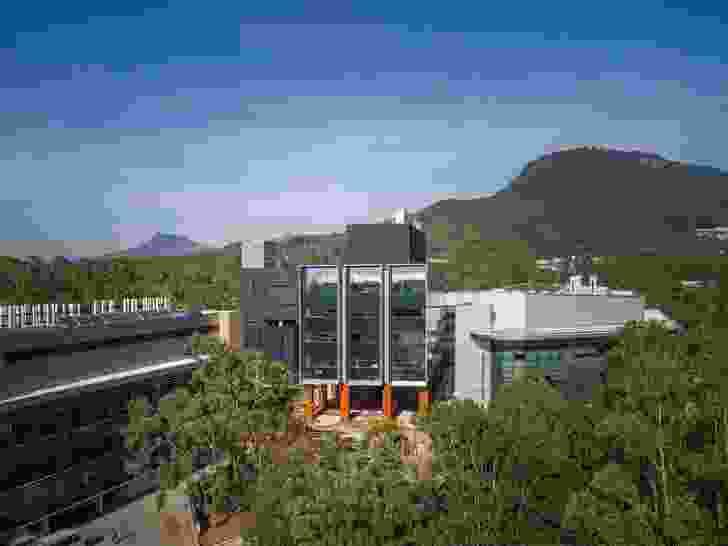 James Bouwer, general manager of cryo-electron microscopy at Molecular Horizons, said the architects' attention to these requirements had allowed researchers to achieve a 40 percent improvement in microscope performance.
The northern wing comprises a singular rectilinear volume perched atop oversized timber columns. In a design statement, the architects said, "This block is supported over the crystalline volumes of the ground floor, which house specialist equipment.
"These crystalline blocks, visible from the various pedestrian paths and gathering spaces on site and the broader campus context, highlight the significance of the building."
The northern wing is also aligned to maximized views of the ocean, facilitating the university's work as one of six southern hemisphere, mid-latitude sites working with NASA in the study of global warming.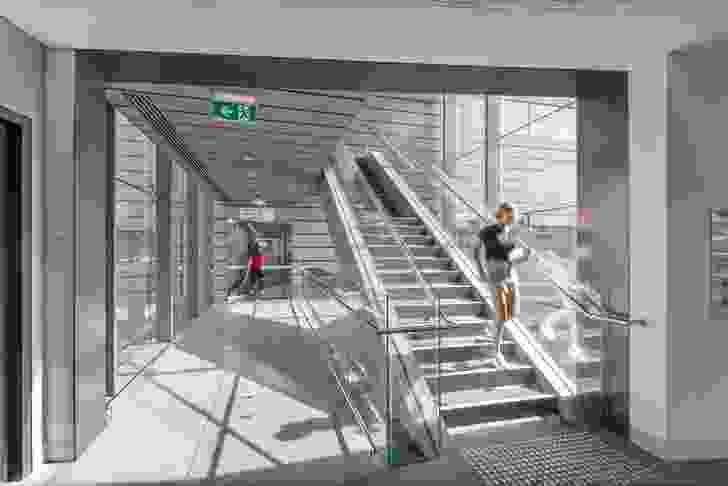 The services block, in the south, presents as a dark metal block with irregularly arranged windows. The sensitive microscopes needed to be separated from services and lifts and required the use non-ferrous building materials. This resulted in the separation of the services and lift block clad in charcoal aluminium connected to a glazed research laboratory.
The building is part of the university's plan to develop a broader precinct of research facilities.
Related topics