Architect, writer and a director of the RVIA Small Homes Service, Neil Clerehan passed away on Friday 10 November 2017.
Clerehan established his practice in 1949 and had a career that spanned more than 60 years, continuing to practice into his nineties.
In 1947, he assisted Robin Boyd in establishing RVIA Small Homes Service, which provided architect-design house plans and working drawings to the public. He designed 130 houses for the Small Homes Service and assumed directorship from Robin Boyd from 1954 to 1961. He also wrote weekly articles on architecture for The Age.
He also assisted Robin Boyd in the publication of the seminal book Victorian Modern in 1947. In 1961, he compiled and edited the book Best Australian Houses 1961 for the then Royal Australian Institute of Architects.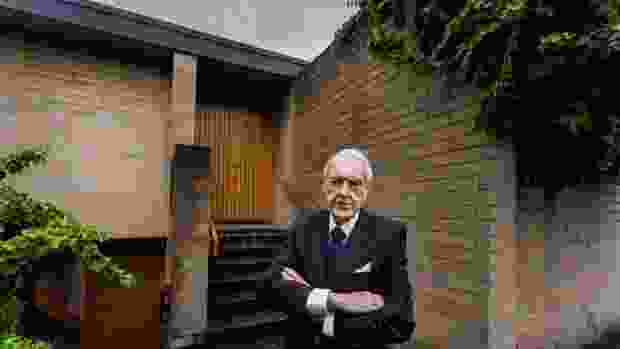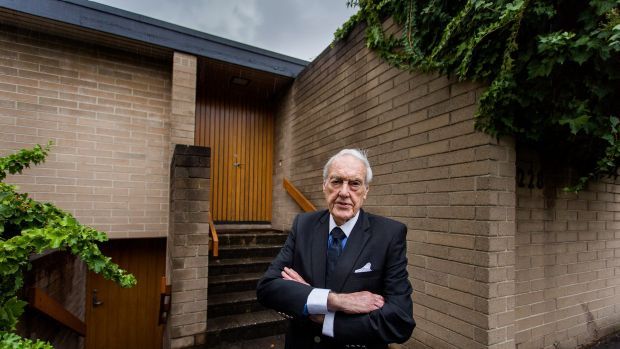 Clerehan formed a partnership with Guilford Bell in 1962 but shortly after he resumed practice under his own name in 1964. In 1980, he formed partnership with David Cran and practiced under Clerehan Cran until Gran's death in 1996.
His notable works include two houses he designed for his family, the first in Fawkner Street, South Yarra (1955) and Clerehan House II in Walsh Street, South Yarra (1964), where he lived until his death.
His first major commission with Guilford Bell, Simon House in Mt Eliza received the RVIA Single House Medal in 1964. One of the first commissions he received after resuming solo practice was Fenner House in Domain Road, South Yarra, which also received the RVIA Single House Medal in 1967. Fenner House, which Clerehan described as his "most important work" was added to the Victorian Heritage Register in 2016. He also designed a number of houses with Ancher Mortlock Murray and Woolley for the Sydney-based project home builders Pettit and Sevitt, which received NSW Project Home awards.
Clerehan was one of the first architects to be made a Life Fellow of the Australian Institute of Architects in 1977. In 2004 he was awarded the Victorian President's Award for the Hall of Fame and he received an honorary Doctor of Architecture from the University of Melbourne in 2008.
The Australian Institute of Architects' Victorian chapter president Vanessa Bird said, "he will be remembered for his extraordinary six-decade career, the buildings he has left us, his wit and his passion as he remained an 'unreconstructed modernist.'"
Former Victorian premier and architect Ted Baillieu also paid tribute. He tweeted, "Neil was ever an icon of architecture and advocacy. Passionate, loud, connected, witty and fun. He kindly gave me, young and learning, my first job in an architectural practice. Simply wonderful and ever appreciated."