UNSW Built Environment's free course Re-Enchanting the City begins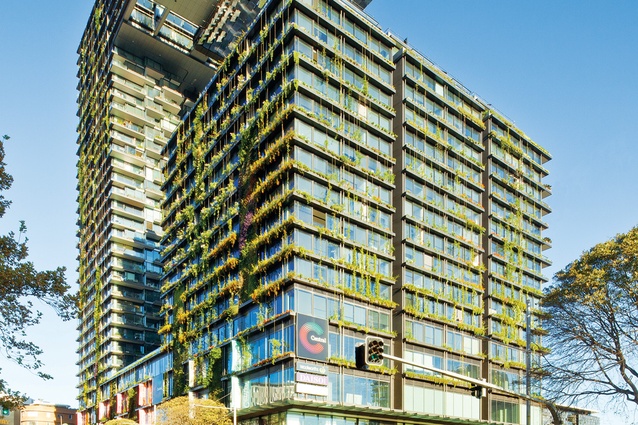 The University of New South Wales' (UNSW) free online course on how to make dense future cities green, liveable and poetic will start on Monday 5 September, with Elizabeth Farrelly as one of the lead educators teaching the course.
Titled Re-Enchanting the City: Designing the Human Habitat, the course description states that the course requires no existing knowledge, just "an interest in how people live and how they might live in the future."
This is the second iteration of the course, which is a massive open online course (MOOC). High school students, current students, alumni, people wanting a career change or people wanting to experience what it's like to study at UNSW are welcome to apply.
The six-week course is an introduction to the interdisciplinary nature of city making and uses the high-density urban infill project Central Park in Sydney to explore the interdependencies of the professions involved in creating cities: urban design, architecture, construction management, planning, landscape architecture, interior architecture and industrial design.
The course description states participants will investigate the entire development process from the earliest planning and site purchases through to completion, and from the broad contextual scale through to design details.
There will be a focus on examining design innovations in green technologies, structure, construction and environmental and building services. 
Students will participate in critical discussion from various perspectives including design and sustainability, and will analyse the numerous cultural, environmental and political conversations that drive development, as well as learning how key players interact in city making.
The course schedule is as follows: 
Week 1: What is the Built Environment?
Week 2: Fight for the Site
Week 3: Architecture in the City
Week 4: Being Green
Week 5: Technopolis
Week 6: Inside Out
Academic and interview subjects for the second iteration of the course include Alec Tzannes (director of Tzannes), Richard Francis-Jones (design director of Francis-Jones Morehen Thorp), William Smart (creative director of Smart Design Studio), Koichi Takada (owner and director of Koichi Takada Architects), Chris Johnson (executive director of the NSW Department of Planning and NSW government architect from 1995–2005), and Matt Dobbs (director of PTW Architects).
The full list of UNSW educators involved in the teaching of the course include Sydney-based columnist, author and associate professor (practice) Elizabeth Farrelly, Oya Demirbilek (associate professor and associate dean for education), Susan Thompson (director of City Wellbeing, City Futures Research Centre), Paolo Favaro (senior lecturer), Linda Corkery (associate professor), Miles Park (senior lecturer) and Bruce Watson (discipline director of Interior Architecture).