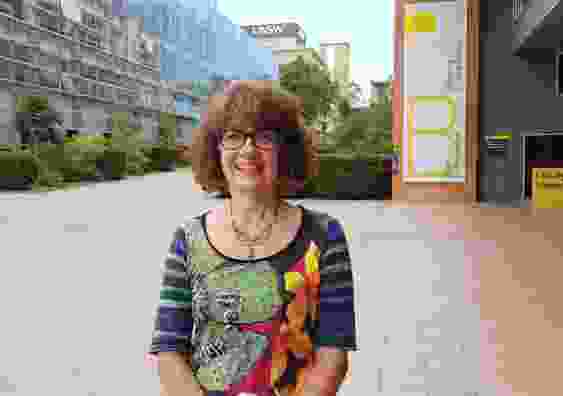 The University of New South Wales (UNSW) hopes a new research institute will improve accessibility, safety and emergency responses in Sydney's public buildings and their surrounds.
Professor Sisi Zlatanova, an expert in the 3D mapping of public spaces and buildings, will lead UNSW's new Geospatial Information Centre.
Zlatanova, who has joined the UNSW's Faculty of the Built Environment from the Delft University of Technology in the Netherlands, has previously led a number of research groups in the field of Geographic Information Systems (GIS) for crisis response.
She said that the centre's work would result in 3D models that she described as being like "Google Maps but for buildings and infrastructure."
"The ultimate goal of the Centre will be to advance the data of the city's buildings to the third dimension. Currently most of the research and analysis of buildings [in Sydney] is two dimensional."
It is hoped that geospatial analysis, initially of large buildings at UNSW and in the City of Sydney area, will lead to improved accessibility, safety and emergency response procedures.
The data could also be used to add or adjust the location of accessible doors and emergency exits, map the urban heat island effect in more detail, and allow for the preparation of green policies tailored to local conditions.
The first of the institute's projects will "look at navigation between indoor and outdoor space, how people enter and exit buildings, 3D analysis of shadowing, and underground infrastructure, including pipelines, cables and electric wiring."
Zlatanova said that geospatial modelling of Sydney lags behind its overseas counterparts.
"Countries such as Germany and Singapore continue to invest heavily in 3D modelling. The key is for Sydney's modelling to be developed in accordance with standardized systems such as CityGML, a system that can store and exchange 3D maps of cities and landscapes, so we can reuse and exchange information easily."