Urban change is multi-scalar and multi-directional. It can be the resource-rich gain of intentional and directed intervention in the name of renewal, or it can come in the slow, draining loss of blight – the unintended consequence of financial failure and mortgage defaults, for example; an infrastructural intervention like a freeway that severs movement flows; or the very intentional, predatory move made by a new mall in pulling in retailers, consumers and activity, in a slow bleed of life from other high streets and districts.
What's useful to note here, in a move away from an urban narrative framed in terms of victim and loss, is that cities change. In an age of nostalgia for things aged, we forget that by definition the urban is predicated on a transformation involving a constant churn of resources through urban fabric. In addition, it's worth noting that often these changes are intentional and are carried by a sophisticated urban reasoning – regardless of the positive or negative effects. Equally, these urban moves can be noticed in advance, or even aggressively deployed. Urban transformation is a violent process but one that we are getting better at predicting and deploying in our own interests rather than simply being subject to.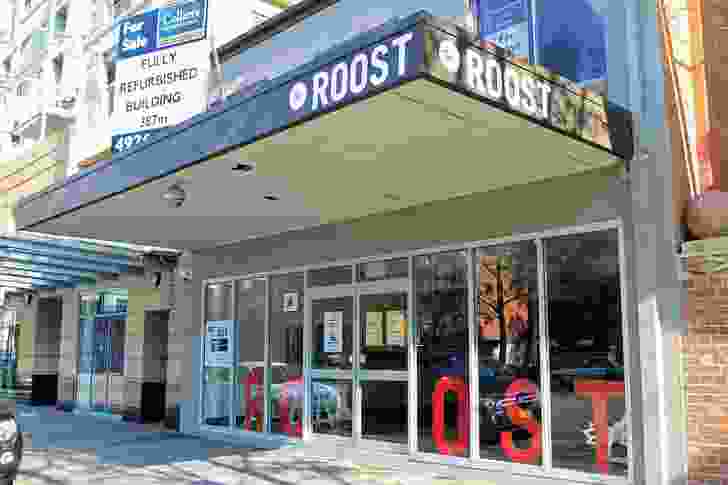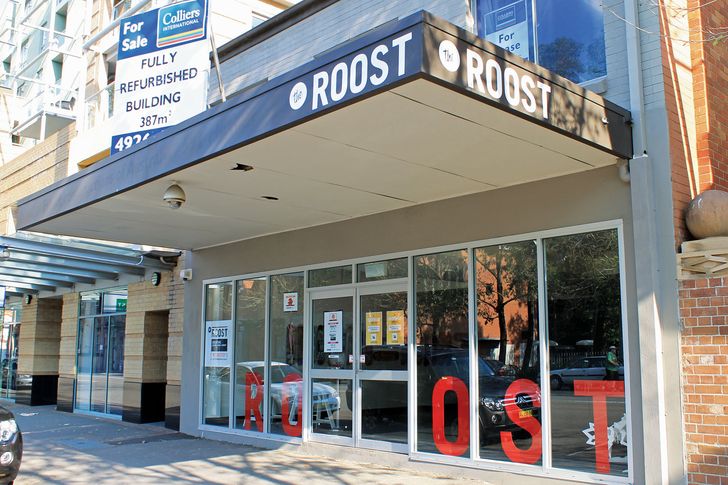 Since the architectural and urban histories and theories declaration in the late 1960s of the failure of the modern movement in terms of the traditional city, we've mostly lost our nerve for large-scale urban infrastructural projects in cities – the kind of metropolitan-wide infrastructural moves that dragged the city of New York into an auto age, for example. In Australia, we're lucky if we can get a new train line through. Instead, we're much more comfortable with small-scale, grassroots renewal, the kind that requires fewer public resources, less urban upheaval and, of course, less political will.
One form of "naturally occuring" urban renewal that is being noticed with increasing frequency is a kind of native condition in the city. It involves a creative front line of illicit occupation, an avant-garde of artists, architects, designers and photographers who reinhabit the loosely contested spaces in a city – buildings and spaces that might have been left behind in the wake of large urban shifts. It is too reductive to call this condition gentrification – it's more radical in its contestation of ways of living in abandoned parts of the city, more profound than the derisive view that it is a creative class drinking macchiato in what were once working-class neighbourhoods.
The key to the condition is a lag between land value and rental return, and the absence of any driving singular infrastructural generator. This condition could be found in Surry Hills, Sydney and Collingwood, Melbourne in the 1990s, when the warehouses built primarily by nineteenth-century rag traders were being reoccupied and reused. Their previous business occupants had moved to more affordable and technologically suitable spaces, in zoned light industrial areas further from the city centre, leaving their multi-storey, multifunctional, endlessly robust and appropriable spaces for others to use at rock-bottom rents. The unique part of this texture of urban transformation is that it's a global phenomenon. It's happening now in the East End of London, fuelled initially by the availability of creative work space in places like the Old Truman Brewery; in the north-east of the Hutong district in Beijing; in the French Concession in Shanghai; and in Mexico City around the Zócalo, in the abandoned nineteenth-century cultural buildings so badly damaged by the 1985 earthquake.
Over the last twenty years, there have emerged around the world a series of top-down urban renewal projects that recognize this colonizing role of a creative and innovation-driven avant-garde in urban transformation, with the aim of replicating and deploying it. Take, for example, the 22@ project in Barcelona, which is trying to reorient 115 city blocks into an "innovation district," or the Renew Newcastle project in New South Wales.
Renew Newcastle
Following decades of retreating industry from the city of Newcastle, the impact of the 5.6-magnitude earthquake that hit the city centre hard in 1989, and the effect of big-box retailing, the downtown of Newcastle was full of empty retail and commercial buildings in the first decade of the twenty-first century. On the positive side, Newcastle is sited two hours north of Sydney, has a coastal lifestyle and low regional living expenses. It already had a thriving arts community but it was one that needed more cheap places to work and spaces for artists and designers to trade their work.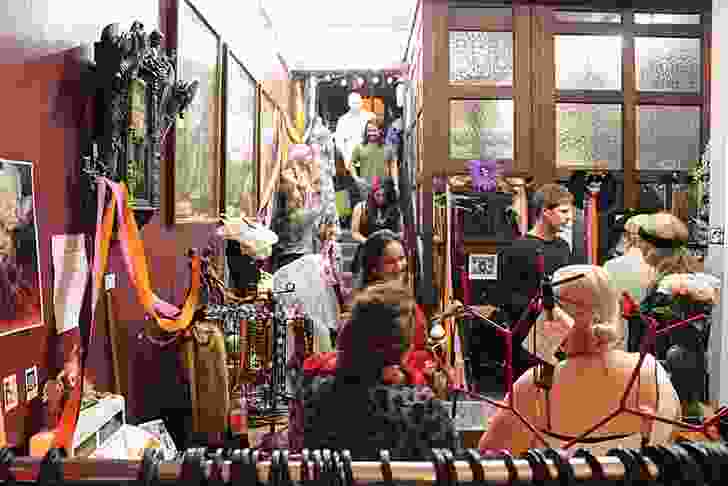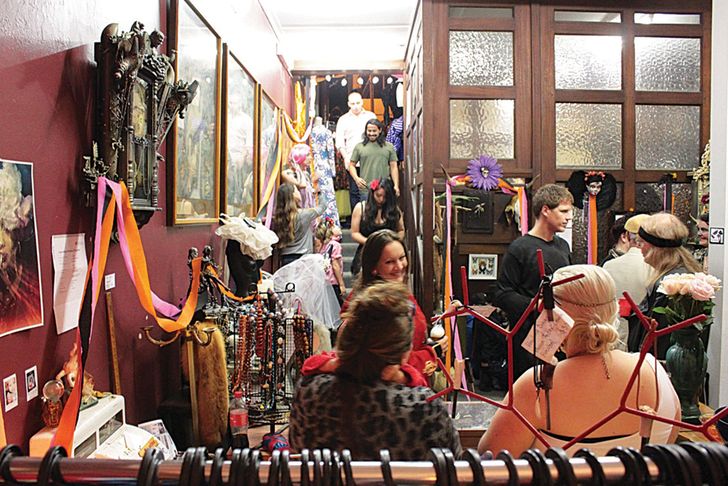 Renew Newcastle founder Marcus Westbury is an arts festival organizer with no planning or architectural background, but who has a sophisticated, multi-scalar and intuitive spatial understanding of the urban, and Newcastle specifically, having grown up there. He set about bringing together the property owners of empty spaces with creative industry. The unused building stock is what Westbury calls "hardware," the physical infrastructure.
And then there is the "software." The success of the program relies significantly on a thirty-day rolling licence agreement between occupant and building owner, rather than the typical and clumsy six-to-twelve-month commercial lease. The licences are negotiated by Renew Newcastle for use of spaces – churches, shops and office space – and they guarantee that rights remain for property owners to repossess on limited notice, thereby minimizing the risk of a lost sale or commercial tenancy. In return, the occupants of the buildings keep them clean and carry out limited maintenance. Renew Newcastle manages premises and occupants in and out, negotiates with owners and provides a blanket public liability insurance that covers artists on the program. This minimizes risk for the occupants.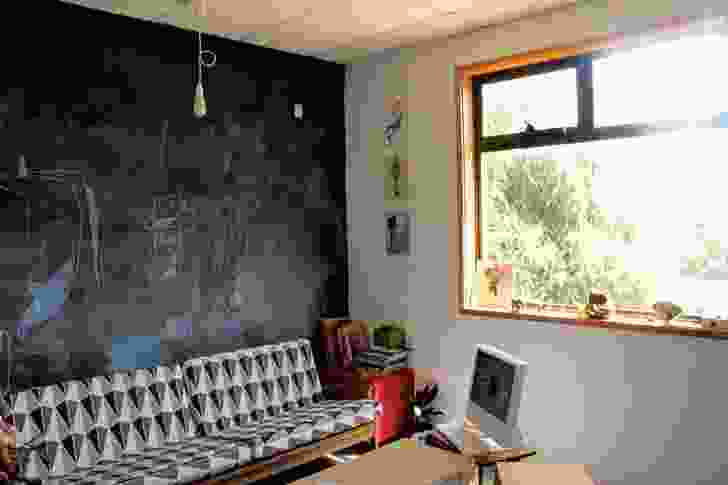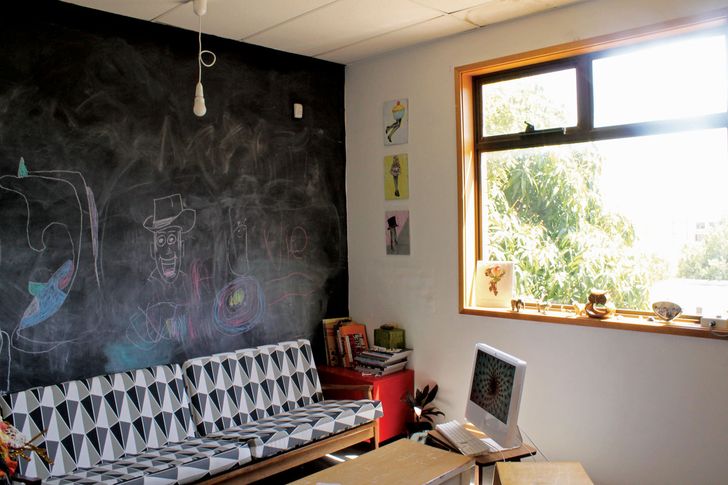 In the case of Newcastle, the key to creating long-term sustainable activity and its eventual by-product, urban transformation, is a critical mass of occupation. Renew Newcastle's first licence negotiation was with the GPT Property Group, the single owner of an empty mall on Hunter Street in the centre of the city. Multiple available spaces allowed a community of users to develop together and produced a mass of interest for visitors. Importantly, only having one property owner to introduce and test the concept on minimized wasted time and energy for Westbury, who could then demonstrate success to other potential participants in the program – both property owners unused to the concept, and potential occupants. David Sleet of GPT Group says the benefits for both the company and the city itself were manifold: the activation of retail and commercial space, increased patronage of the existing retail in the mall, the shifting of cultural activity from the fringe of the city to its centre, and increased security in the mall. In addition, there were brand benefits for GPT, with increased public recognition and community support and the refocusing of activity back into the city centre.
Beyond his pithy rebranding of the most banal of urban ideas – space as hardware and licence/lease as software – Westbury has very intuitively found and maximized this critical lag in market conditions between property use and property value. GPT's acquisition of the buildings along the Hunter Street Mall was always with the view to long-term development and use as demographics shifted upwards in the city of Newcastle over decades. In the short to medium term, the company had no plans to occupy the retail spaces along the mall – there was simply no demand. A large section of the city centre was to be left vacant. It is this differential that Westbury has maximized in a kind of forced seeding of renewal: buildings were empty; rent was very cheap; it has always been understood that occupation was temporary, because occupation itself will lead to a cultivated transformation. Accepting temporality is essential for the program participants.
The Renew Newcastle program has had extraordinary traction since it was launched in 2009. With over two hundred proposals and seventy creative projects undertaken in empty spaces in the city of Newcastle alone, there is now a plan to take the program national: Renew Australia. Franchises are already setting up in Townsville and Adelaide and on the Gold Coast. The remarkable thing about the Renew Australia roll-out is that it is not about the physical rebuilding of the city to make change, but instead it is about recognizing, seeding and amplifying a native condition always latent in cities. The program merges minimal infrastructure and spontaneity (harboured in the thirty-day licence) to renew an ageing city – cultivating and growing what in other places emerges as a native condition. With so many local councils grabbing hold of the idea as an answer for faltering and empty retail strips and malls, it remains to be seen if the dynamism of Westbury's initial scheme can be replicated by bureaucracy.
Source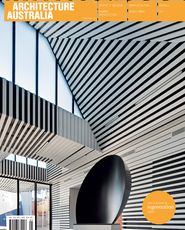 Issue
Architecture Australia, January 2012
Related topics