At a time when Australia's population is set to grow by one million people every two to three years, discussing the future of housing in this country has never been more important. A number of complex issues are worth exploring, including what makes a residential development work, how we regulate the quality of what is built, and how this affects our living standards and expectations. What can we learn from other countries with much higher population and housing densities?
During the 2017 Dulux Study Tour, the group of five emerging architects keenly compared the current state of housing in Barcelona, London and Prague to what is happening here in Australia. They visited a range of multiresidential projects, from historic to contemporary, but it was the utopian visions of the older projects – with a focus on social living – that were most perplexing for the group. One of the potential benefits of living closer together is the access it enables to a range of communal facilities and the possibility of fostering a community. But can architecture really forge a sense of community, and does it last?
On the group's visits to two architecturally significant housing developments – Walden 7 (completed in 1975) and the Barbican Estate (built between 1965 and 1976) – the Dulux Study Tour participants identified a disconnect between the delight of the architectural vision and their desire to live in them.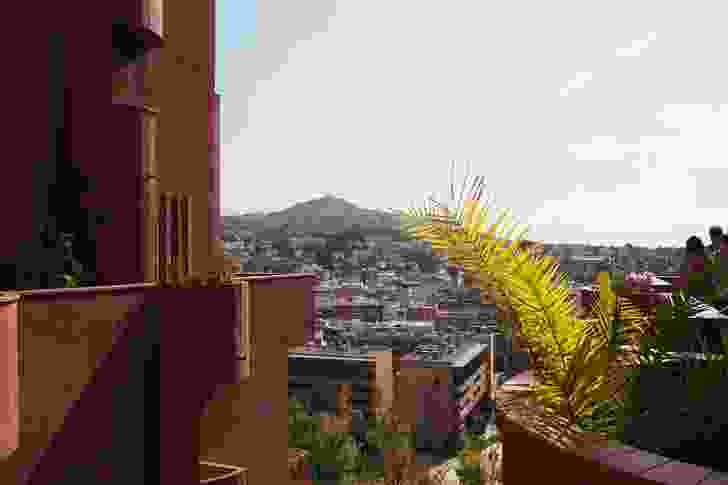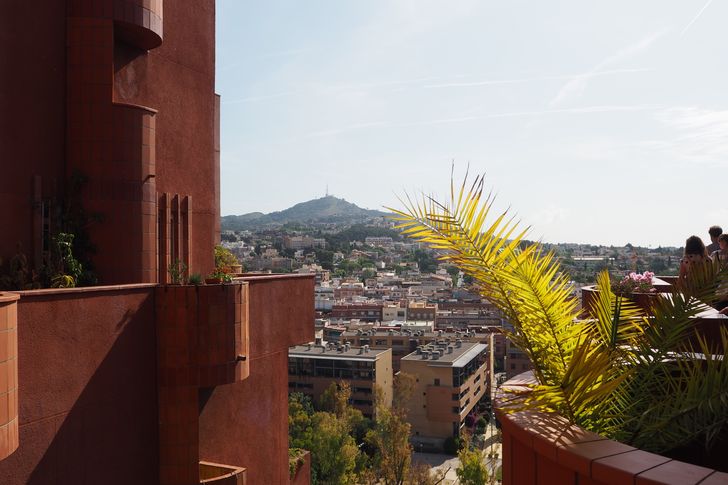 The iconic Walden 7 housing development by Ricardo Bofill is located on the outskirts of Barcelona, Spain. At the time it was built, it was a utopian vision for social living. Like the work of Dutch architects Aldo van Eyck and Herman Hertzberger, this building is a reaction against the "fragmenting atomization of modern society" and aimed to prompt social interaction. Meandering through the layers of aqua and burnt orange spaces, glimpsing through to views of mountains in the distance, it feels like you're in a fantasyland. As Dulux Study Tour participant Imogene Tudor reflected, "it really separates you from the outside world. It's a microcosm." Although Walden 7 is essentially a set of 446 apartments, it gives the impression that you're part of something greater than just a building to live in. "As opposed to having great apartments where you love your particular home, it's about being part of the building's community," said Dulux Study Tour participant Claire Scorpo.
At Walden 7 there is a real sense of what van Eyck often referred to as "homecoming" – experienced from the moment you enter the ground-floor communal spaces. However, the most successful public space within this development is the wandering circulation. There is just so much of it, and as Dulux Study Tour participant Louisa Gee said, "it would be interesting to know how much floor area has been given to circulation." In comparison to what we're familiar with in today's housing developments, where circulation is often reduced to the absolute minimum required to make way for a higher number of apartments, the circulation space at Walden 7 feels very generous. It would enable copious opportunities to meet neighbours coming and going, one of the more familiar ways of forging a sense of community.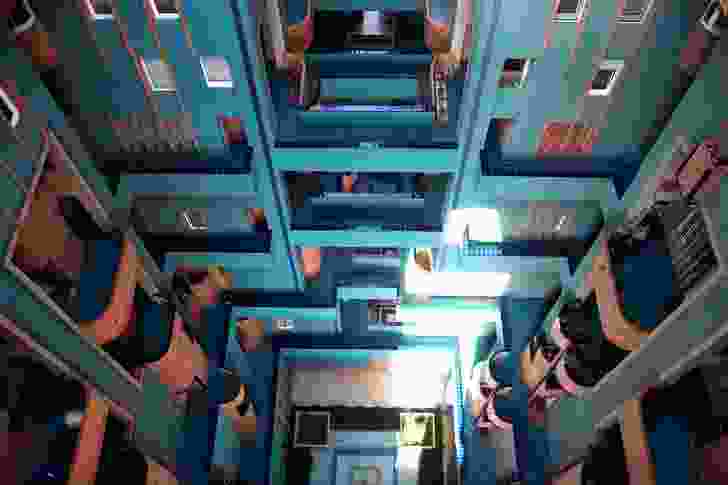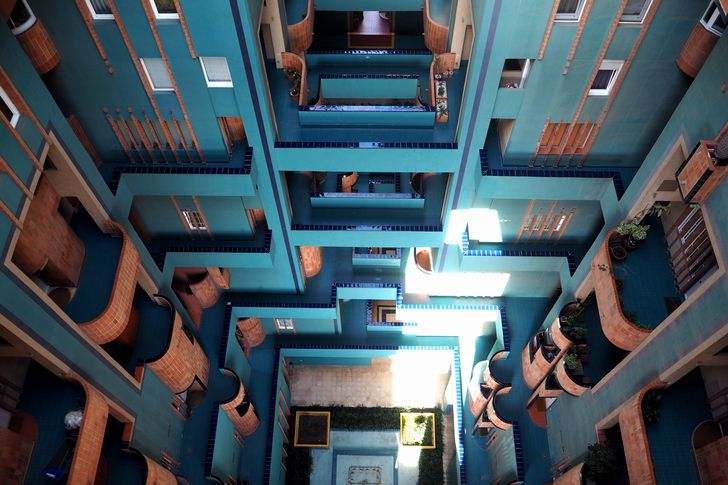 Although the participants agreed on the sense of delight experienced when exploring Walden 7, they were divided as to whether or not they would actually want to live there. "Apartments were a little bit mean in their proportions and in the relationship between the open and closed parts," suggested Dulux Study Tour participant Alberto Quizon. "It's not the way I'd like to live," added Tudor. On the morning of our visit, the public spaces didn't feel occupied – but this could be because we were there during business hours. Hints of occupation were evident in the healthy pot plants along the communal elevated pathways, also a sign of a clever gradation between inside and out and the public, semi-public and private realms of the development. Our tour guide, who had lived at Walden 7 since 1994, assured the group that she wouldn't want to live anywhere else.
At our visit to the architectural practice OAB, architect Borja Ferrater spoke of the time he spent at Walden 7 as a child: "A lot of my classmates lived there so I would visit them. It was amazing – the swimming pool on the roof was great for parties and birthdays. A lot of the families who lived there were young with small children. It was really a utopia." Ferrater also told us of the recent fall in Walden 7's desirability as a place to live, possibly due to a new generation moving in and misunderstanding the way the building works. The prices of apartments at Walden 7 are falling, but Ferrater hopes this will change.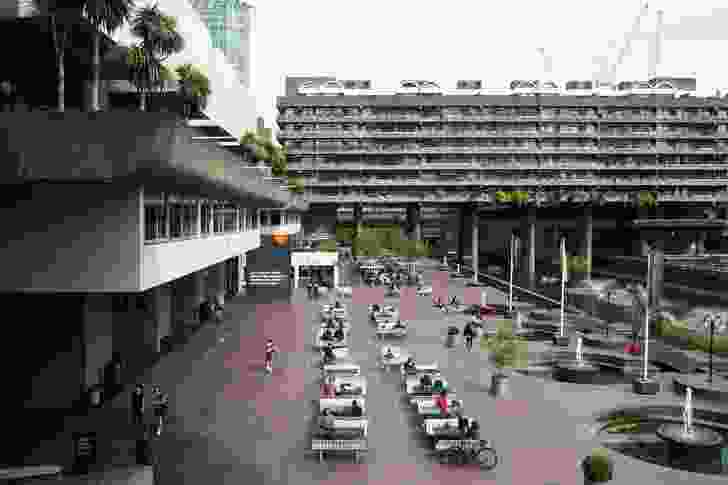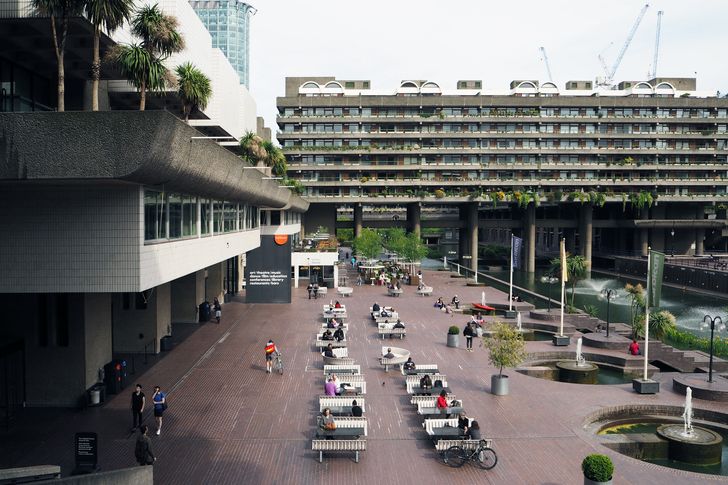 In London, the Dulux Study Tour group visited the Barbican Estate by Chamberlain, Powell and Bon, who designed the 2,000-home development as a "utopian vision of what life in the capital could be after World War II." It was intended to provide comfortable, affordable housing for middle-class professionals, with amenities such as an arts centre, music school and restaurants. Walking along the water feature through the central communal courtyard is very pleasurable, and like Walden 7, there are multiple circulation routes through the complex.
But again, on our visit it didn't seem as vibrant as it should have been on a warm summer evening. We were a big group, and without a reservation we could easily get a table at the restaurant. The only other diners seemed to be residents who had lived at the estate for many years.
Our London tour guide told us that his favourite London building is the Barbican. We found out he had actually lived there when he first moved to the city. Although he loved the development in architectural terms, he told us it's a very strange place to live. "I wouldn't ever want to live there again. It's a ghost town. There is a population who has been living there since the 1960s, but they keep to themselves. I felt no sense of a community at all," he said. Of course, this is just one perspective, and the cost of apartments at the Barbican (with penthouses going for more than £4 million) would suggest that they are definitely a desirable place to live. It's important to also note the incredible location of the Barbican – the city is at its doorstep, whereas Walden 7 is a 71-minute tram ride from Barcelona's city centre.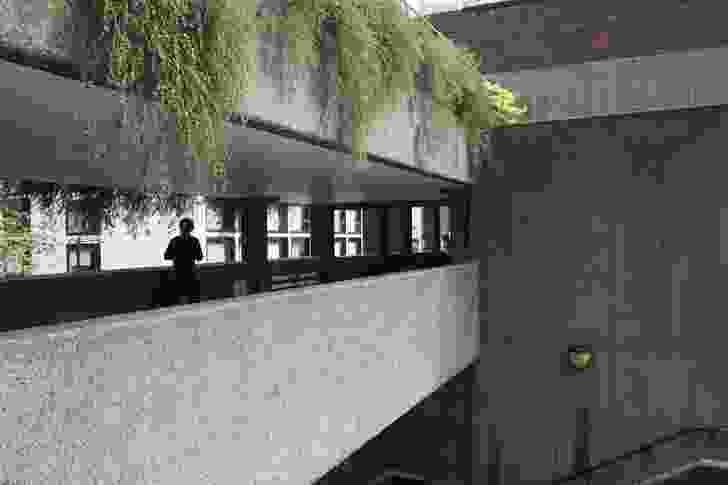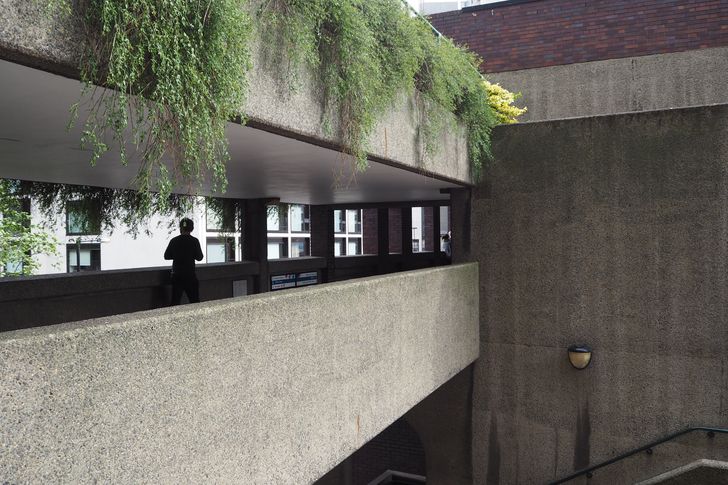 In general terms, over the past twenty years there has been a shift toward apartments as "commodity" rather than apartments as "home." For both Walden 7 and the Barbican, the design intent wasn't focused on just making the individual apartments feel like home; rather, the projects have been designed so that when residents first step foot into the wider complex, they feel like they're home straight away.
But is it possible for a residential development to sustain the original social visions and intent across its lifetime? Does social interaction occur less today within Walden 7 and the Barbican due to changes within society as a whole? And do we need community less now than we did when these buildings were built? I would suggest that for our mental and physical wellbeing we need it more in this digital age, when technology can easily get in the way of face-to-face interaction. Perhaps forging a sense of community through architectural design is just more complicated within contemporary cities. Regardless, these two buildings are an important reminder of the power of design to facilitate social encounters in new residential developments – so that we don't lose the sense of community that is a significant part of what makes living closer together so valuable.
Katelin Butler travelled with the 2017 Dulux Study Tour. See #2017DuluxStudyTour on social media and the blog.
Related topics