The University of Technology Sydney has unveiled the design of its new Building 2, located adjacent to the well recognized brutalist tower (Building 1), which has been dubbed Sydney's ugliest building by the local press.
The building will be integrated with a new podium extension for Buildings 1 and 2. FJMT, the practice appointed to design the new Building 2 following a competitive public tender in 2014, will work alongside Lacoste + Stevenson and Daryl Jackson Robin Dyke, joint winners of the Buildings 1 and 2 podium extension competition held in 2010, on the design.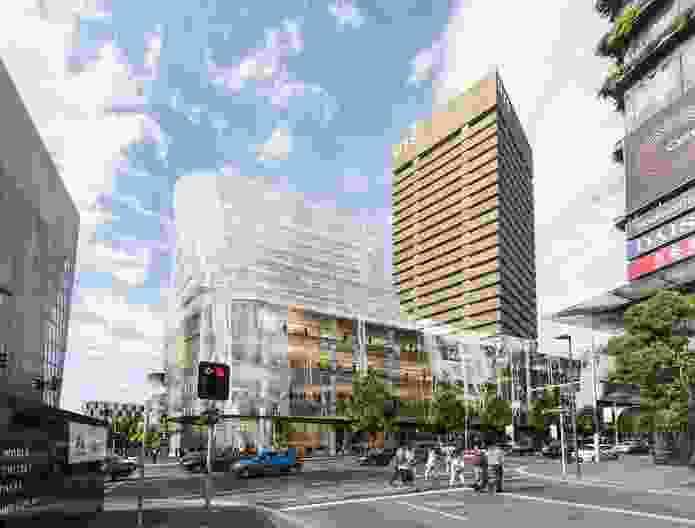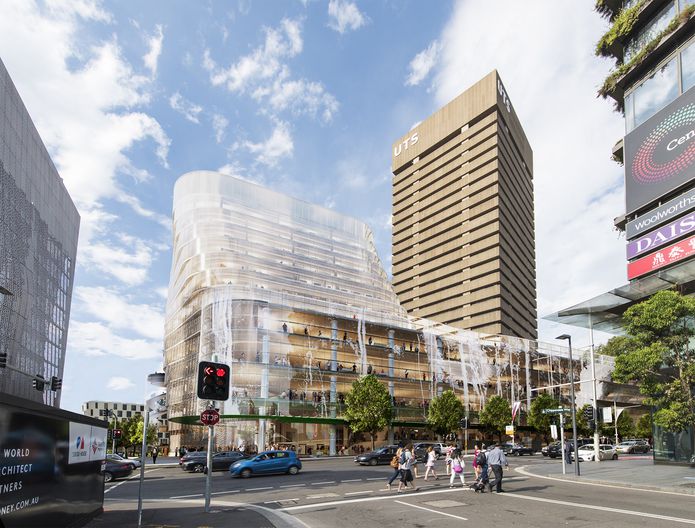 The proposed building, to be named UTS Central, will replace the existing Building 2, but retain the existing basement levels.
The new building will house a new library, learning commons, reading rooms, collaborative classrooms, theatres, a student services hub and research spaces.
The proposed design for UTS Central is characterized by a twisting form. The 17-level building will be contained within an effective height of 14 storeys. The upper most level is parallel to Broadway and the building gradually twists to align with the western, northern, and eastern facades of the campus grid. As the building twists upwards, the building steps back to allow solar access to UTS's Alumni Green, designed by Aspect Studios, to the north and Central Park, designed by Ateliers Jean Nouvel, to the south.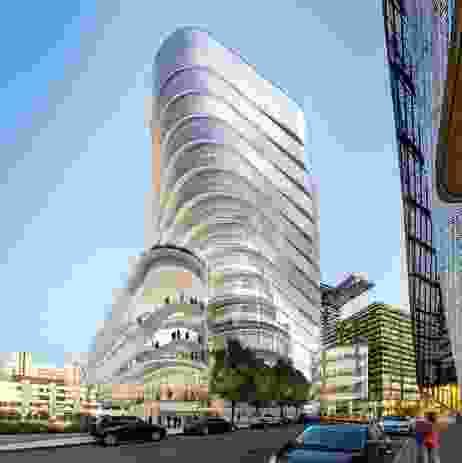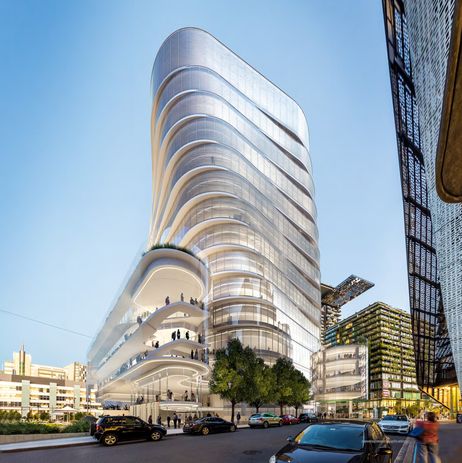 "The rotation and setback of Building 2's form preserve the prominence and integrity of the adjacent UTS Tower, while the veil-like delicacy of Building 2's façade serves as a juxtaposition to the existing brutalist form," said Richard Francis-Jones, design director of FJMT.
The design of the building also emphasizes its connection with Alumni Green. "A grand stair not only provides access between Building 2 [and Alumni Green] but also acts as a forum for activities and engagement," Francis-Jones said. "Additionally, sinuous winter gardens climbing the north facade of the tower and a generous roof terrace further enhance engagement between the Alumni Green and the tower."
A development application has been submitted, and is on exhibition until 10 June. If approved, the new Building 2 is expected to open in 2019.
Related topics