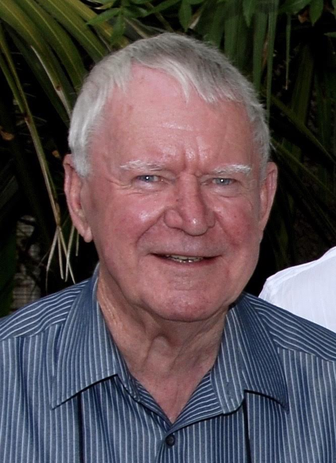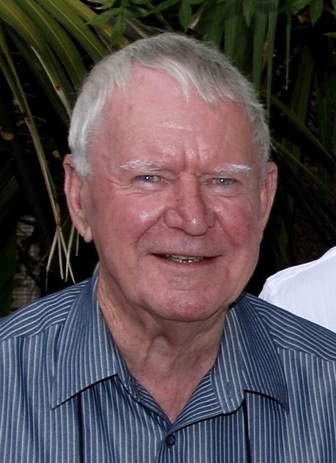 Prolific Australian designer Brian Smyth died in Adelaide in January 2018, aged 86.
As senior stylist for Chrysler Australia, he was the major figure behind the design of the legendary Valiant Charger. Produced in Adelaide for eight years, the Charger became a classic collector's item and was winner of the Wheels Car of the Year in 1971.
Smyth was born in Adelaide in 1931. In his early years he attended Footscray Primary School in Victoria and Rose Park Primary School in South Australia. His secondary schooling was at Norwood Boys Technical High School, where he was a house vice-captain and prefect. He went straight from his leaving certificate at school to join Chrysler Australia as a draftsman in 1949 and in 1953 he became assistant supervisor, aircraft tool template maker for the Jindivik Pilotless Aircraft.
Two years later Smyth was sent for work and training to the Chrysler Institute of Engineering in Detroit. It was then that he met Jan, his future wife, who was working across the border in Canada for Ford Motor Company.
They returned to Australia in 1958, and he was promoted through several roles and ultimately became manager of the styling department, where every visible item of a vehicle was initiated or re-designed under his supervision and direction. It was at this point that I first met him in the Nylex Design Studio, where I was working, when he would visit Melbourne regularly to develop and oversee all the interior design materials required to fit out Chrysler vehicles. He impressed me with his direct approach and totally professional attitude to his vehicle design.
Consequentially, some time later in 1968, he initiated an Automobile Interior Design Course at Croydon Park Technological College of Automotive Engineering in South Australian and lectured there for several years.
Smyth served the broader community generously as a board member of the Industrial Design Council of Australia, and then as the South Australian President of the Industrial Design Institute of Australia (1976–1979), and was subsequently made a Fellow of the Institute in 1979. His voluntary contribution saw him accept a board role as Honorary Designer for Minda Homes to develop ergonomic solutions to assist residents with a disability.
Smyth resigned from Chrysler in 1977 to take up private practice as Brian N Smyth & Associates, which was to continue for the next twenty-five years. The practice produced an amazing range of diverse and award-winning products across a wide spread of industries. A young staff member in the practice was David Robertson AM, who later served an eight-year term as national president of the Design Institute of Australia. Robertson was immensely grateful for the opportunity and mentoring provided by Smyth. The practice generated diverse products from self-propelled combined harvesters (Prince Phillip Designers Prize Award 1986) to the Cedric Eyegaze, an electronic aid for paraplegics (Worldwide English Award for Best Working Prototype) and children's safety bunks with the SA Health Commission (1991).
His early work for Sabco produced many products, from carpet sweepers, brushes and squeeze mops, which were sold worldwide. His later work mainly involved short- and long-term products for many inventors, and the practice produced working prototypes and scale models for Coden Submarine Corporation, British Aerospace Australia, AWA Defence Industries, Vision Systems/Abell, Gerard Industries, Autoplex International and Tenix Aviation.
Smyth's engineering and art backgrounds melded to produce well-balanced industrial design products. This was recognized when he was inducted into the Design Institute of Australia's Hall of Fame in 2006, and most recently he was recognised as a South Australian Design Icon in 2017.
In his retirement he joined the Pastel Artists of South Australia, which he commented, "kept him occupied and happy."
He leaves behind his adored wife Jan, his loving children Sue and Roger, grandchildren Bridget, Hayley, Sarah and Cameron, and great grandchildren Emma and Bernard.
Related topics