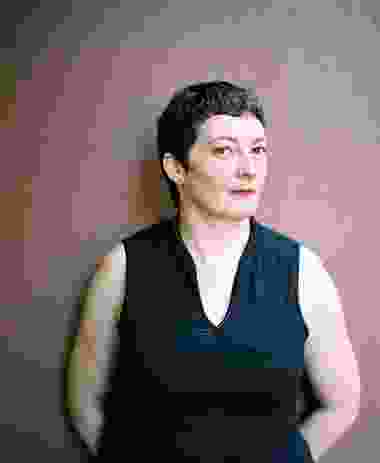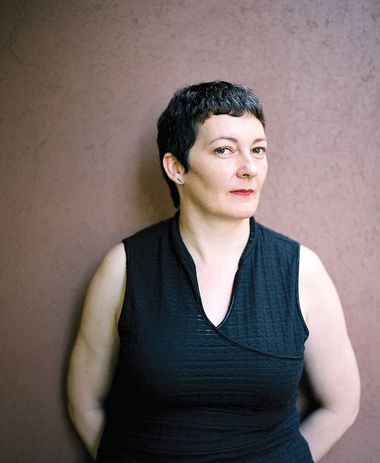 It wasn't an actual building, but Catherine made herself a home in the communities she inhabited through her intelligence, integrity, generosity of spirit, taste and gentle dry wit. My sister excelled at getting things done and making sure they were done right. She would discern what should be preserved or improved, and what needed to be added; she distilled ideas into a clean, simple but seldom dull aesthetic; she communicated with passion and enthusiasm; she rallied people - many were on the receiving end of Catherine's declarative "Right!", generally meaning "we need to stop faffing about and make some progress". Catherine had her share of vision and flair, but her greatest skills were in removing the self to ensure the best work was done, ideas communicated with greatest effect, things anonymously left better than they were found - qualities that aren't perhaps seen as the attributes of a "celebrity" architect, but are critical to realizing the vision of others.
Catherine greatly enjoyed the creativity and intellectual debate of studying architecture at RMIT, culminating in an (infamous) architectural tour of Europe. After graduating she worked in London on restoration projects, where an architect often needs to disappear to give the historical vision new life. Here she also developed her other passion - food - again in an unpretentious way, and always to give pleasure to others.
Returning to Australia, Catherine was proud to work at the "seriously groovy" Melbourne firm ARM - working on a range of projects and perhaps dabbling in chaos theory herself to keep a complex office running smoothly. After completing an MBA she moved to the RAIA, where she provided a vision for continuing professional development and realized it with passion, commitment and creativity. The effective, imaginative and inspirational transfer of ideas captured her interest here and led to her final "career", teaching in China.
Catherine's last great adventure was living in China with Roger, her partner, and she immersed herself fully in experiencing as much of the culture as possible. Her most rewarding teaching was at a tertiary level, where she could engage more fully with the individuals, mostly young women seeking to make the best of opportunities in business-related careers. Her students loved her obvious dedication, openness and desire to share the cultural nuances and implications of the language.
Catherine only had one building of her own realized, our family's holiday house on Bruny Island, Tasmania. Rather than an exercise in pure design, this was a matter of choosing, adapting, optimizing and guiding to implement a clear vision and to make the most of the circumstances. The Shack - the house that Cath built - is warm in winter, cool in summer. It fully inhabits its bush setting and brings the light and life of the ocean into the room. Even in summer, Catherine's first task on arrival was to light the fire - bringing the building to life, making it a home. Her second would be to get dinner started. We will miss her more than we imagined possible.
Richard Evans is Catherine's brother.
Architectural practices are built by the efforts of key people who make remarkable contributions that are often unknown other than to those who were there. When Catherine came to work for ARM we were pretty much as we were when we started, in an old factory building in Carlton. It was a kind of cottage industry, a mixture of art and ambition; small and struggling for work, we were rebuilding with projects like Storey Hall, Pro Medicus and the Victoria Arts Centre lounges.
We didn't know it, but there was an emerging role for an office organizer and Catherine recognized that gap. She began as a contract architect but we three principals gradually found ourselves being gently directed to do this job or that job, organize our work force this way or send material to this potential client. Her influence was such that when the National Museum of Australia competition was advertised, she was the persuader who registered our interest. She pressed for us to have a go; she prepared the cheque for the entry fee. All in spite of both Howard and myself being less than keen. What a fortuitous cheque.
She became the constant, steady helmswoman managing the growing pains of a firm that was changing from boutique studio to national practitioner. This didn't stop her managing projects as well. But she did less of this designing and executing work as time went by, finding her fulfilment in making the office machine work properly, which she did with great humour, dedication and goodwill.
We were more than a little disappointed when Catherine went to work for our opposition - that is, all the other architectural firms in the country - at the then RAIA. In hindsight, it was an appropriate expansion of her skills and conviviality to a national arena. But her contribution in making ARM what it is today cannot be overstated.
At my house, there is a constant reminder of her energy and humour in our main living space, which was completed in 1997. An open area housing the kitchen, dining and family space, it has a mustard-coloured floor and sunglow yellow walls with a stair of orange treads, mulberry stringers and teal walls. Sounds a bit strong? Catherine selected the colour palette. And it's a joyous space in which to experience the things Catherine loved: a sunny afternoon with some good food and plenty of wine.
Ian McDougall is a director of Ashton Raggatt McDougall.
To follow Catherine's commitment to teaching, her family has established an association with an orphanage in Cambodia to help young women become independent. Tax-deductible donations can be made in Catherine's name at cambodianchildrenstrust.org. At the time of donation please email donations@cambodianchildrenstrust.org with the reference number to flag it as being part of Catherine's Fund.

Source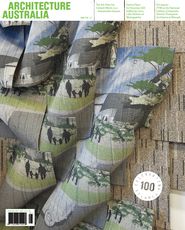 Issue
Architecture Australia, January 2011
Related topics