During 50 years of practice, Gabriel Poole profoundly influenced the direction of architecture in Queensland. His continued exploration of the fundamentals of sub-tropical design, and the ways in which an architectural response can strengthen the character and identity of the South East Queensland region, demonstrated his commitment to working with the realities of climate, structure, availability and budget.
Poole was a complex, enigmatic and memorable character – rebellious, tough and quick-witted, while genuinely humble, honest and sensitive. In the creative atmosphere of the 1970s on the Sunshine Coast, he interviewed me by reviewing my high school art folder, after which I was fortunate enough to spend five years as an architectural student working with and learning from him.
Throughout his career, Poole relentlessly pursued affordable housing solutions, with the objective of increasing the availability of architecture to the mass market. Never shy of experimentation, he produced numerous innovative and diverse housing alternatives. He investigated courtyard housing and pavilion typologies, gallery and alcove plans, contemporary Queenslanders, tent houses, prefabrication, flatpacks, and a gypsy camp of caravans, converted water tanks and canvas. He developed a steel-framed structural system, the Quadropod, suited to steep and difficult sites, and lightweight prefabricated kit houses, such as the Capricorn 151, the Small House series and the Takeaway series. He explored the limits of structures and materials to minimize the use of resources.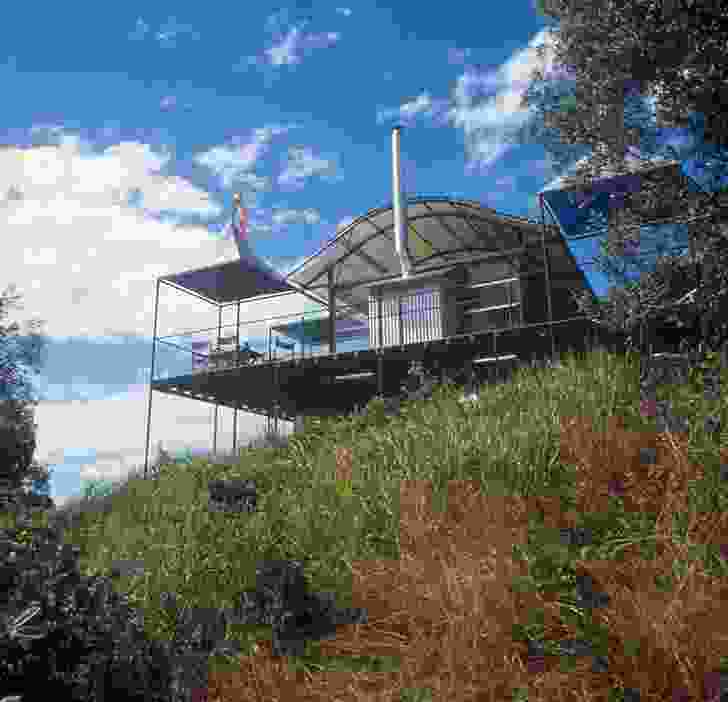 Poole's architecture constantly investigated the relationship between modernism's "open plan" (adopted from Le Corbusier's "Five Points of Architecture" manifesto) and the informal open living patterns generated in Queensland by the occupation of the verandah. He demonstrated that design based on these concepts could produce outcomes that raised the spirit and not the budget.
Born in Ipswich, Poole became Queensland Junior Boxing Champion and then spent his early years as a jackaroo before undertaking architectural studies at Brisbane Technical College and the University of Queensland (1959–1965). As a student, he worked alongside Geoffrey Pie in the office of Brisbane architect Robin Gibson for approximately six years. After a short stint in London in the offices of Powell and Moya and Jim Cadbury-Brown, Poole worked again with Gibson, briefly, before commencing private practice in Brisbane. In 1968, he moved his practice to the Sunshine Coast, where he initially undertook the design of houses, apartment buildings and commercial projects. His office was the largest on the Coast at the time.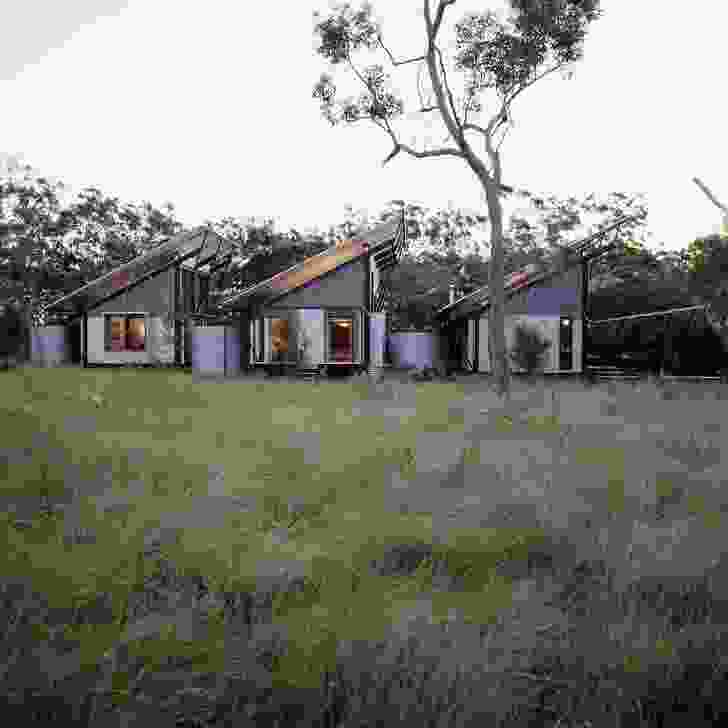 Poole won Royal Australian Institute of Architects (RAIA) awards for Dobie House (1972), Schubert House (1972) and Munro House (1975). Via these three projects, he separately explored steel, timber and mass construction, investigating with confidence the ethos of modernism while displaying an understanding of the relevance of Queensland housing traditions. At this time, Poole was also commissioned for a relatively high number of multi-residential projects. Intimately involved in how they were made and how they performed, he was constantly pursuing space that created a palpable and delightful connection to place.
In 1976, Poole moved from Alexandra Headland to Noosa, where he and John Mainwaring undertook a number of notable development projects that contributed to the emerging identity of Noosa as a resort destination. After the 1981 recession, Poole developed his Quadropod structural system. Suitable for mass production, the system was used for many outstanding projects, including the Gloster (1984), Noble (1986) and Gartner (1990) houses. This was followed by the development of a flatpack prefabrication system, from which 25 small two-bed townhouses were built in Hastings Street, Noosa Heads (The Hastings, 1984).
Poole's continued investigation of affordable housing, building systems and lightweight ephemeral structures culminated in his famous Tent House at Eumundi (1990), which won the RAIA's Queensland Innovation Award, Robin Dods Award and National Robin Boyd Award. While visiting the Australian exhibition at the Venice Biennale in 1991, Finnish architect Elissa Aalto commented to us that Gabriel's tent house was "like a butterfly in the forest."
From the early 1970s, Poole collaborated on concepts, interiors, colours, form and landscape design with his artist partner, Elizabeth. They married in 1991. In 1996, they created a new version of Tent House at Lake Weyba, near Noosa. This house quickly became an international exemplar in lightweight and environmentally responsive housing that speaks to the specifics of place.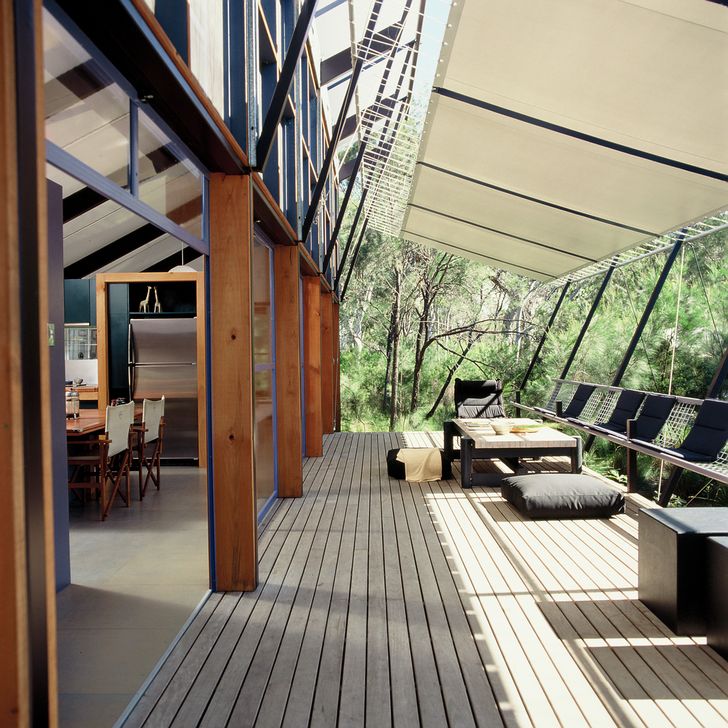 Poole's projects received continued and extensive accolades, both nationally and internationally, despite his reluctance to participate in awards programs. In 1998, he was awarded the RAIA Gold Medal for his lifetime contribution to Australian architecture.
In 2007, the Pooles moved their studio and home to rural Toogoolawah, west of the Sunshine Coast, where they continued their work and collaborated on significant projects. In 2018, with Tim Bennetton, they won the Australian Institute of Architects Queensland Robin Dods Award for Residential Architecture for Stradbroke House.
It was in Poole's office, back in the 1970s, that I met my wife and partner, Kerry. He and Elizabeth taught me many lessons but, most importantly, they taught me about the richness of family, society, environment and art, and gave me a keen appreciation for the qualities of life in Queensland's sub-tropical region. Glenn Murcutt said of Poole, "living with nature is an integral part of the health of our psyche and he certainly has addressed that over his career."1
Poole's inventive architecture has influenced and served as an inspiration for many younger Queensland architects. Students and graduates that worked with him before founding their own practices include Kerry Clare and me, John Mainwaring, Ian Dimond, Bud Brannigan, Liza Neil and Phil Smith, Lindy Atkin, Dan Sparks and Tim Bennetton.
1. Bruce Walker, Gabriel Poole: Space in which the soul can play (Noosa, Queensland: Visionary Press, 1998), 122.
Related topics