Few Queensland architects have risked their livelihood by opposing the government. Geoffrey Pie was an exception, bravely taking a stand over the threatened and subsequent demolition of Brisbane's Bellevue Hotel. But above all, he was one of Queensland's leading architects, maintaining his practice for fifty years.
The son of prominent businessman and politician Bruce Pie and graphic artist Jean Wright, Geoffrey decided at an early age to become an architect, drawing inspiration from Ravenscraig (1942), the family's house at Aspley, designed by Brisbane architect Mervyn Rylance. While boarding at Toowoomba Prep and the Southport School, he spent holidays at the family's house at Southport, also designed by Rylance in 1937, where he developed a full understanding of beach-front living. While enrolled in the six-year part-time Diploma of Architecture course at the Central Technical College, his lecturers included CWT Fulton and Athol Bretnall. At the University of Queensland, he was taught by Austrian émigré Karl Langer and recently arrived English architects Maurice Hurst and John Morton. During the course, Pie was employed by HS Macdonald (designer of his father's factory at Lutwyche), Collin and Fulton and, from 1960, Robin Gibson. At Gibson's recently-established office, he joined Gabriel Poole to work on houses and shop fit-outs which attracted national attention. This trio were to dominate late twentieth-century architecture in Queensland.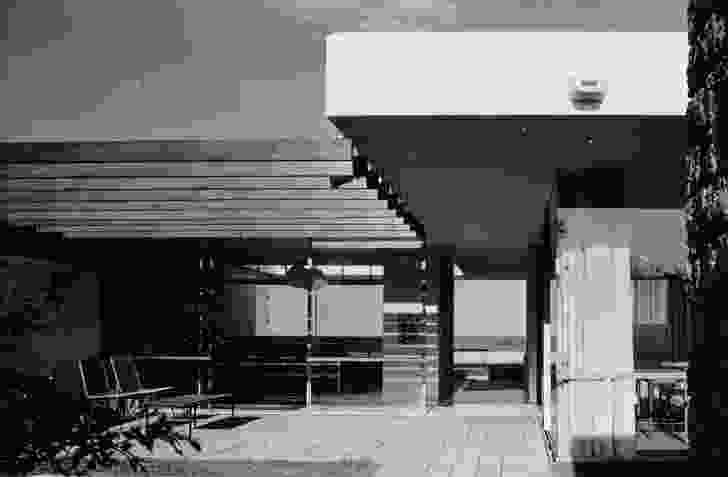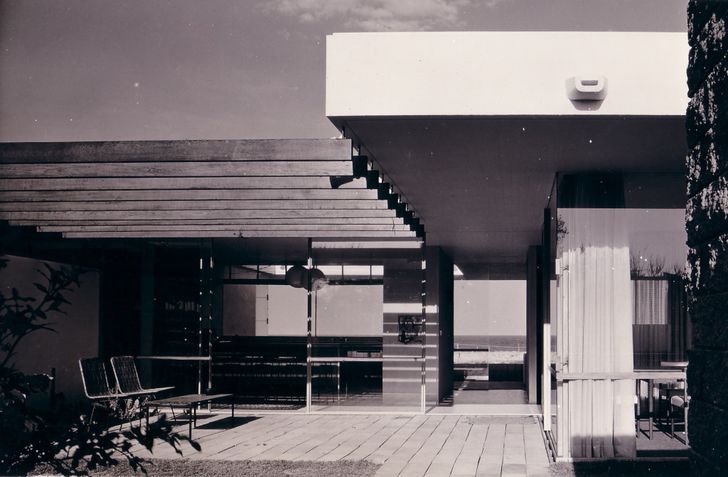 After graduating in 1962, Geoffrey Pie travelled overland to Britain, visiting sites ranging from the old Mughal capital of Fatehpur Sikri to Le Corbusier's Chandigarh. At Gollins Melvin and Ward in London he worked on offices for P&O and Commercial Union that were innovative for their urban design and structure. At night he studied graphics at Saint Martin's School of Art. He returned to Australia to design Ravenscraig II (1965), a house at Surfers Paradise for his mother. Its cruciform columns and articulated wall and roof planes reflected his fondness for early Mies, while its suspended concrete roof was a seldom-copied innovation. Ravenscraig II was deservedly a favourite, though with good reason he liked all his houses.
Pie settled at Ellerslie (1892), a colonial residence in New Farm, where he opposed the construction of a freeway through the suburb until plans for urban freeways were abandoned. Later he lost a fight to prevent a library being built in New Farm Park. Soon after the library was built, it was flooded. He studied town planning, writing a thesis on Fortitude Valley. After working from home, he moved his office to downtown New Farm before establishing branches in the Valley and at the University of Queensland where Rex Addison and Robert Riddel staffed a demonstration practice office within the Department of Architecture. To deal with rapidly rising building prices he also established a contracting division. In addition to houses, units and shop-fitting, his work included headquarters for the TAB at Albion (1972-75), in association with Hall Phillips and Wilson Architects (now Phillips Smith Conwell). His concept for the building was typically simple, with freestanding circulation cores to the east and west of a multi-storey stack of open-planned offices.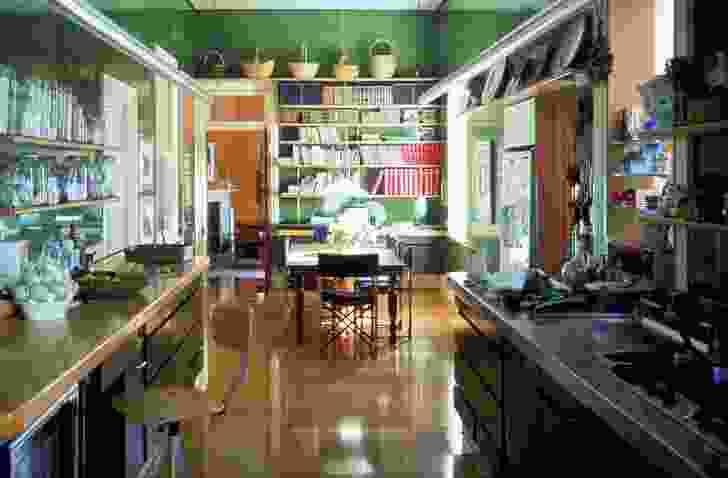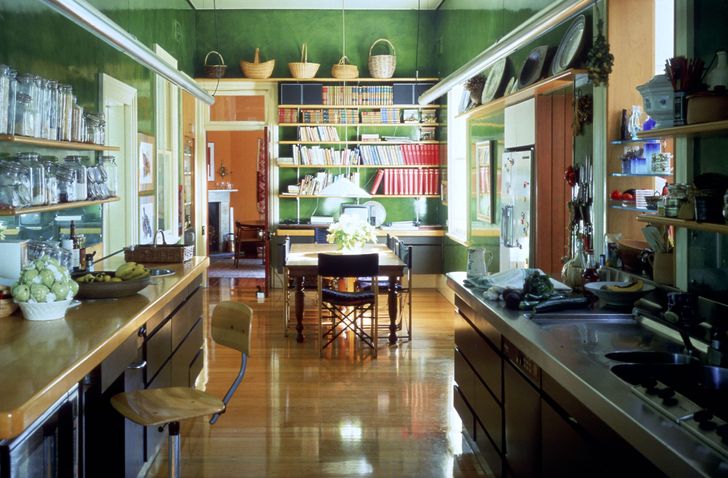 From early in his education, Pie was concerned with heritage, an interest partly stimulated by a gift of Richard Garrison and George Rustay's Early Mexican Houses. As a councillor of Queensland's National Trust, he documented buildings scheduled for demolition or at risk with measured drawings and photogrammetry. When the Bellevue Hotel was defaced by removing its cast-iron verandahs, he led community protests, supported by the then-Dean of St John's Cathedral, Ian George,. Pie's scheme showing how proposed government offices could be built while retaining both the Bellevue and adjoining mansions received wide publicity. It led to a revised low-rise master plan by UDPA Planners with John Morton (Lund Hutton Newell Black and Paulsen) and Walter Netsch (Skidmore Ownings and Merrill) appointed as consultant architects. Disagreements between the planners and architects over the feasibility of reusing the Bellevue left the government in a quandary and eventually it was demolished overnight. The resultant outrage ultimately played a large part in the passing of Queensland's heritage legislation. In 1980 Pie co-authored Held in Trust; Brisbane in the Eighties: A Sketchbook of Brisbane's Heritage, and returning Ian George's favour, chaired the Cathedral's tapestry project.
Pie's role in the Bellevue debacle cost him government work for many years but he later collaborated with Kerry Hill Architects on the redevelopment of the former Port Office as Pie Marrs Clare. Another collaboration was with Romaldo Giurgola on the University of the Sunshine Coast masterplan (1994).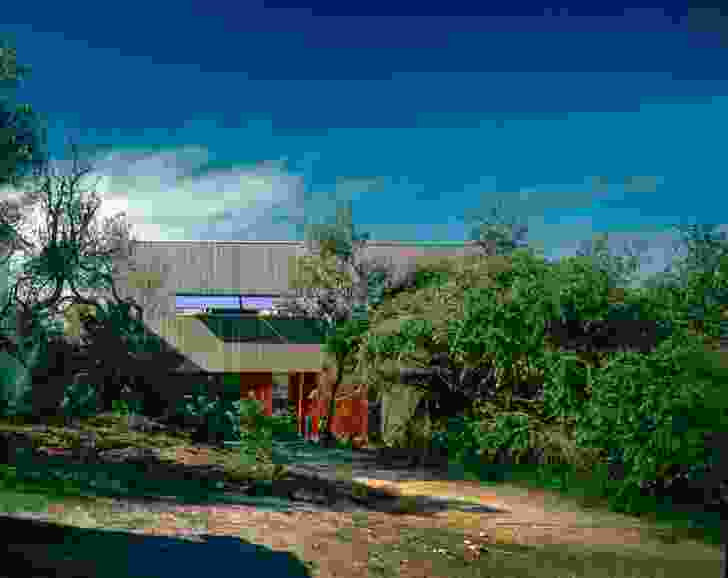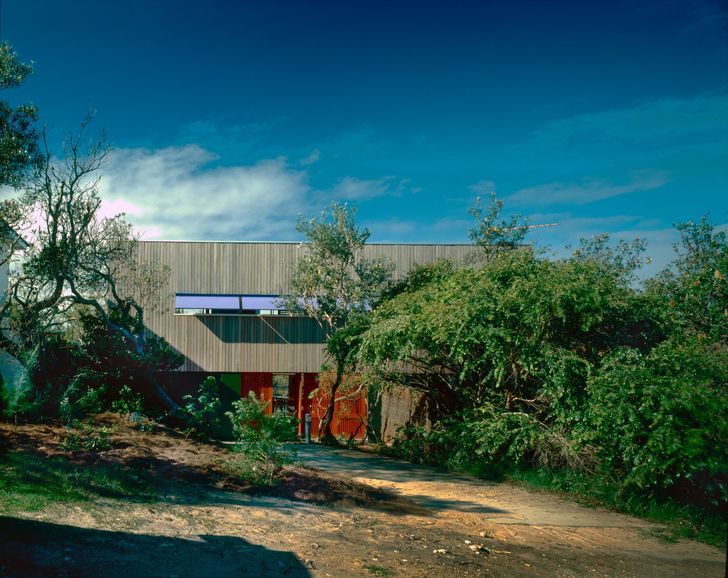 Pie's architecture evolved from international modernism to a distinctive regional style based on the climate, landscape, construction techniques and lifestyle of south-east Queensland.
After typically devising a simple solution to the brief, orientation and microclimate, Pie was primarily concerned with the comfortable and communal occupation of his houses and less interested in formal invention, structural expression or expensive finishes. His many houses on the Sunshine Coast included his own beach house at Peregian Beach which won the national Robin Boyd Award in 1986. Further afield he designed El Questro (1991), an early outback resort in the Kimberley, taking advantage of constructional innovations which he pioneered.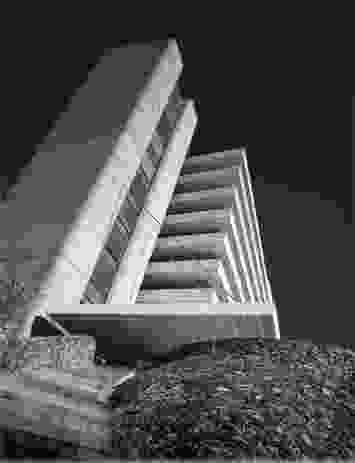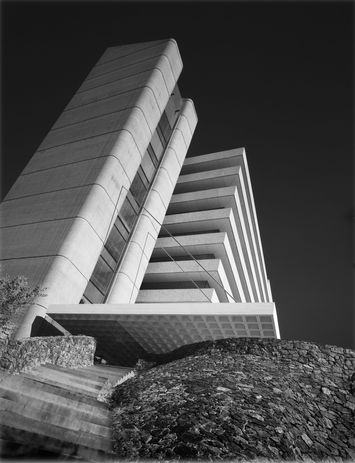 As awards director for the Queensland chapter, he instigated in 1993 a long-running regional awards program. He served as a mentor to his employees, encouraging them to "go for it" when they embarked on new challenges. His staff included Phillip Follent, Geoffrey Cook, Stephen de Jersey, Helen Smith and Tania Coward. In 1997 at Brisbane's Fig Tree Pocket, Geoffrey Pie established a compound for his extended family with whom he collaborated on restaurant fit-outs, landscaping and interior design. In 2014 he was made a Member of the Order of Australia for services to architecture and heritage preservation. A genial and generous host and keen sportsman, he retained his sense of fun until the end. He is survived by his wife Sharon and six children. Records relating to his practice are held at the University of Queensland and the Queensland State Library.
Related topics