The national architectural profession lost one of its most celebrated members on 9 September with the death, in his eighty-fifth year, of Gil Nicol, senior partner in the Perth-based firm Cameron Chisholm and Nicol.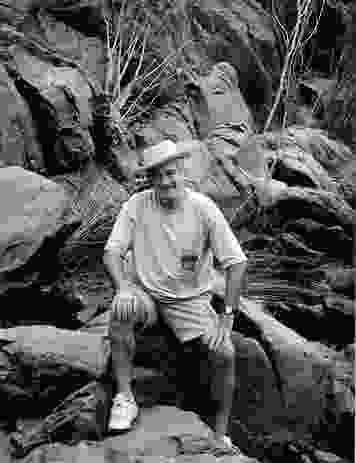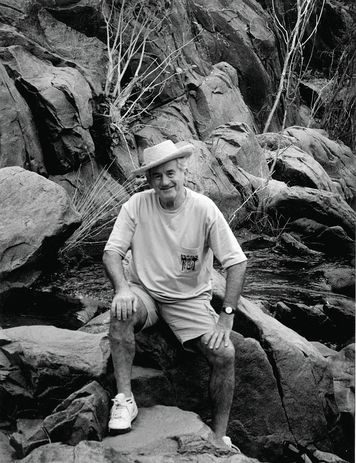 He had retired in 1986, honouring an agreement that partners step aside from direct control at age sixty to encourage fresh leadership and healthy renewal at the cutting edge of good design and architectural services.
The firm was started in 1884 by J. W. Wright and headed by a number of respected architects over the years, including T. W. L. Powell, A. D. Cameron and O. V. Chisholm. Gil's name was added in 1952, following his return from European travels and invaluable work with Yorke, Rosenberg and Mardall, a prominent London practice. He had completed the inaugural five-year architectural course at Perth Technical College, graduating with the top award, the E. G. Cohen Medal, in 1950.
Prior to this, World War II had put a stop to Gil's engineering studies at UWA. He joined the RAAF after his eighteenth birthday for aircrew training in Canada, but the war ended before he saw action. Short periods of leave had allowed him to travel to the US, where he was particularly impressed by Chicago's examples of seminal architecture. His later studies included the history and works of the nineteenth-century Chicago School. His return to study as an ex-serviceman brought with it an eagerness and maturity engendered by his recent experiences.
The very broad range of clients for whom he and his office worked, and the many young architects and support team members who gained experience through the firm, will remember his openness, refreshing candour and lack of pretence. Exceptional design abilities, technical knowledge, charisma and communication skills made him a revered and respected mentor.
Gil enjoyed working for large American multinational companies such as Alcoa and responded well to the American way of doing things. He understood the importance of the integration of architecture and planning. His buildings responded to the whole fabric of the city and were designed to build on the interconnections that were possible between and through sites. He understood the forces acting on commercial developments, from the economic to the political, and what was needed to make a project work for the client and the community. His commanding presence and rational argument for a scheme or a design solution were particularly formidable.
Steeped in the ideals and aesthetics of the International School of modern architecture, Gil was one of the postwar innovators of the profession: well educated, well travelled, engaged with the spheres of business and industry, committed to community service and working with his peers in roles of professional guidance and architectural education. In 1963 he was awarded fellowship and in 1971 life fellowship of the Royal Australian Institute of Architects.
Individual buildings bearing his particular stamp, which have received the highest state and national RAIA awards, include the Reid Library at the University of Western Australia, Allendale Square, the Wesfarmers Building, the Metropolitan Water Centre and the Alexander Library Building in the Perth Cultural Centre. Other professional and industry bodies have recognized the merits of his buildings and added their accolades.
A further honour for his outstanding contribution to architecture was the award of the Gold Medal of the RAIA, in 1983, shared with his practice partner Ross Chisholm. Part of an interview with Gil following the award shows his modest and self-effacing style:
"…. but bear in mind it's the calibre of the other guys in the office that is just as important as the two people. In many ways winning an award such as the Gold Medal carries a certain amount of embarrassment because you know that the credit should go all the way around, there is no doubt about that."
In 1984 Gil married architect Jenny Shannon. Following his retirement, they enjoyed sojourns in Queensland while developing an interest in stud cattle. Back in WA, Springfield Farm was purchased in the Yallingup, Margaret River region. Fifty acres of vineyard, fringed with beautiful avenues of poplars, surround a unique, playful farmhouse. Much fun was had over drinks and dinners, as Gil extended his generosity to all on the extensive deck overlooking a ten-acre lake.
A fruitful architectural partnership ensued, adding some twenty new houses for friends to the local environment, in a distinct and identifiable style which has become a benchmark of quality in the locality, winning praise and awards.
He is survived by his wife Jenny and two children from his previous marriage, Jonathon and Annabel, and four grandchildren: Tao, Matt, Angus and Ben.
Contributions by Bill Weedon, Kym MacCormac, Paul Rossen and Jenny Nicol.
Source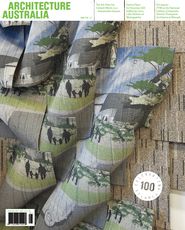 Issue
Architecture Australia, January 2011
Related topics