I am writing this on a flight back to Australia from Wellington, having just attended Ath's funeral at Amritsar, his mountainside village on the hill overlooking the sea – what a send off.
It was with shock and great sadness that we learned of the sudden death on 16 January 2015 of our dear friend and colleague Ian Athfield – or, I should say, Sir Ian Charles Athfield KNZM, as he received a knighthood in New Zealand's 2015 New Year honours. "Ath", as he was universally known, died unexpectedly in hospital under anaesthetic, following a battle with cancer.
There are not many architects who we think of as "legends", but Ath acquired that status in New Zealand, and for those of us beyond his native shores who knew him. He was much loved throughout the architecture profession in New Zealand and by the wider community – perhaps with the exception of the occasional neighbour to one of his buildings, which provoked and challenged with their unconventional and anarchic designs, and those who had been on the wrong side of his wicked humour.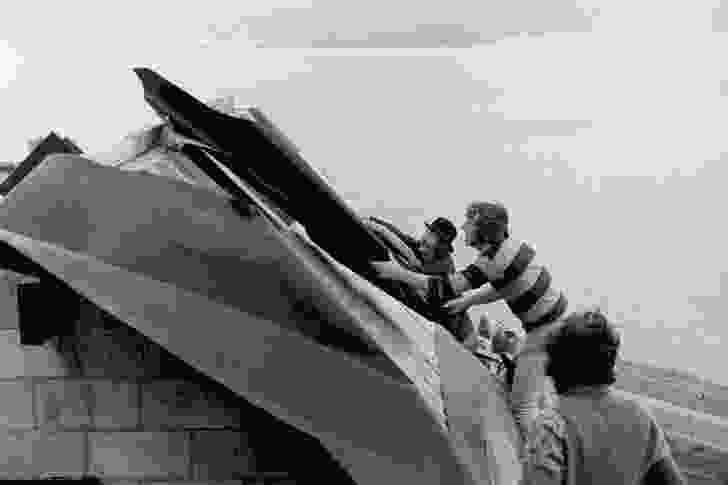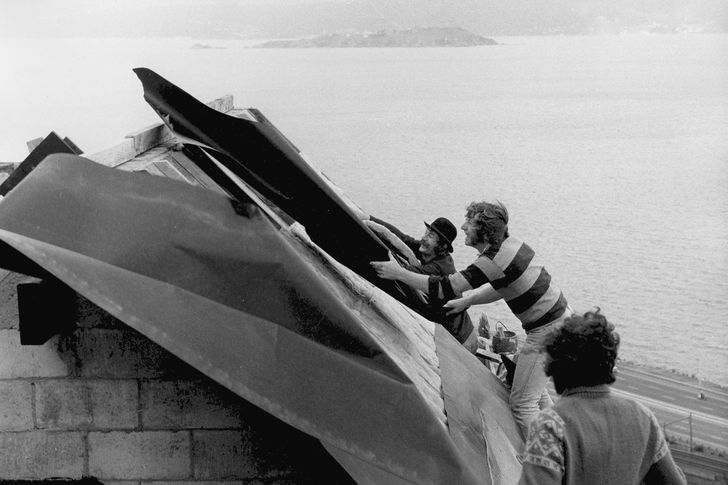 Ath was proud to say he was adopted as a boy, and grew up in modest circumstances in Christchurch. His adoptive mother spotted his early abilities in mathematics and art and from the age of seven he was destined to be an architect. His parents ensured that he attended Christchurch Boys High School and Christchurch Technical Institute, and his early architectural career was with Warren and Mahoney, where his exquisite hand-drawing ability emerged.
Ath then exploded onto student life at the University of Auckland, where more privileged students in the upper levels realised that this fellow from the South Island could draw plans, elevations and sections, do watercolour perspectives and paint in oils – he also had a fine physique, played rugby, was on the rowing team and, having earned a bit of money working, was the owner of a car. Soon after, Ath was student leader and was walking out with the most beautiful girl in town, who could see this man of dreams had charisma and future potential. Ath and Nancy Clare Cookson were married in 1962, the commencement of a long and tumultuous journey together.
After a brief spell in a larger commercial firm, Ath went out on his own. Only his own many humorous accounts could do justice to this colourful period of small practice, possibly dodgy property development and unlicensed building activity, which saw the commencement of the outrageous and wonderful Amritsar settlement on the hill at Khandallah in 1965, which was to grow as a home, commune and large co-operative architectural practice.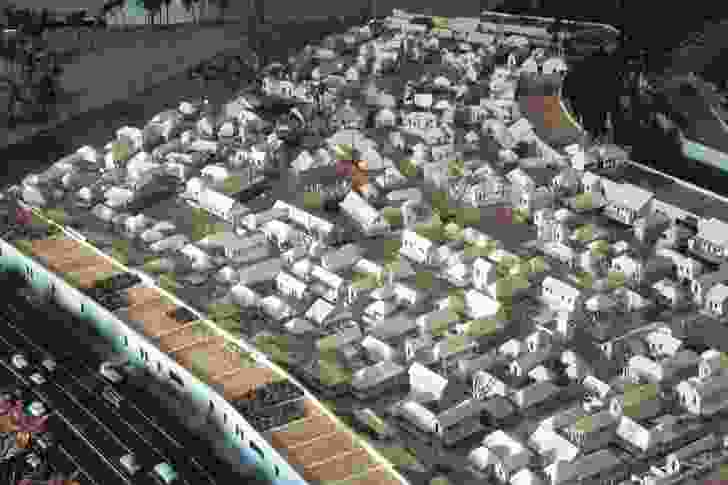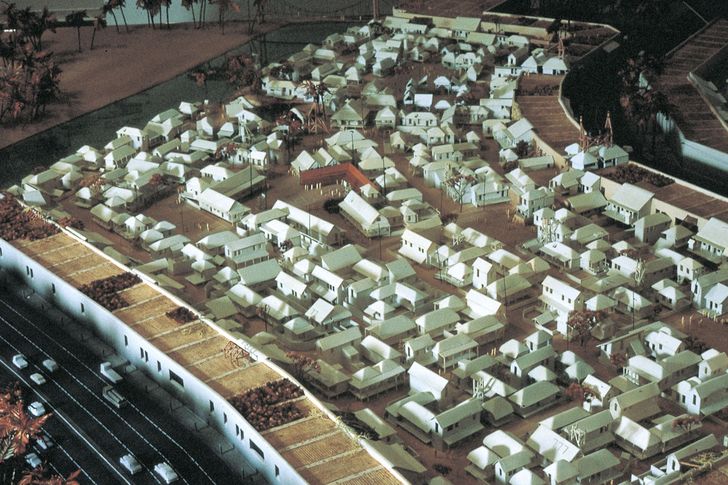 Julia Gatley's definitive book Athfield Architects provides comprehensive detail of Ath's influences, career and prolific body of work. Ath was, with Roger Walker, one of the 'terrible twins' of the early Wellington school, who joined together to rebel against the planning officers and building inspectors. The major and unrealised project by Ath and his colleagues for the international competition for low-cost housing in the Philippines in 1975-6 is, for me, one of the seminal works, which reflected the prototype that he was building at Awaroa in the Abel Tasman National Park. Athfield Architects were unsuccessful entrants with Frank Gehry for the Te Papa Museum in Wellington. The Wellington Library and Civic Square, Jade Stadium in Christchurch, are but a few of the many huge projects subsequently undertaken by the practice.
The architecture may have been the least part of Ath's contribution to New Zealand society. There are endless examples, and anecdotes, of Ath contributing radical and provocative ideas to town planning and civic design, which fundamentally changed the way many civic spaces and university campuses have evolved. One story tells of Ath attending a municipal council meeting, in a notably mundane city, with a design proposal for a civic centre that was NZ$2 million over a NZ$6 million budget. He was severely reprimanded and sent away to revise the design. Ath returned a week later, audaciously, with a proposal that would cost NZ$14 million. The council adopted it, and that city today has a fine civic precinct forever enhanced.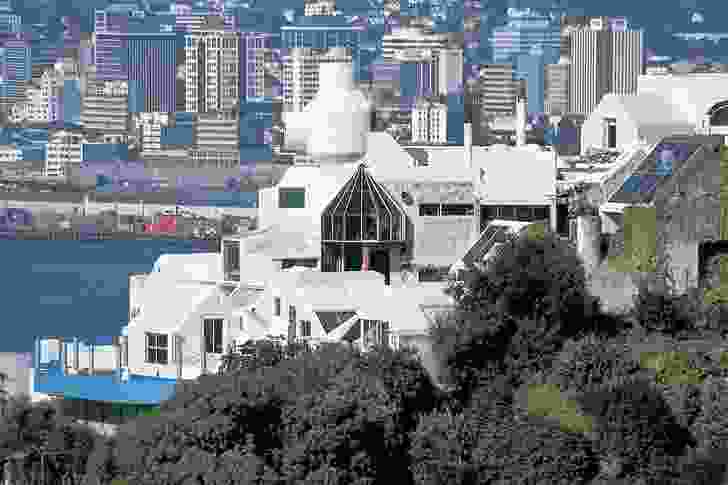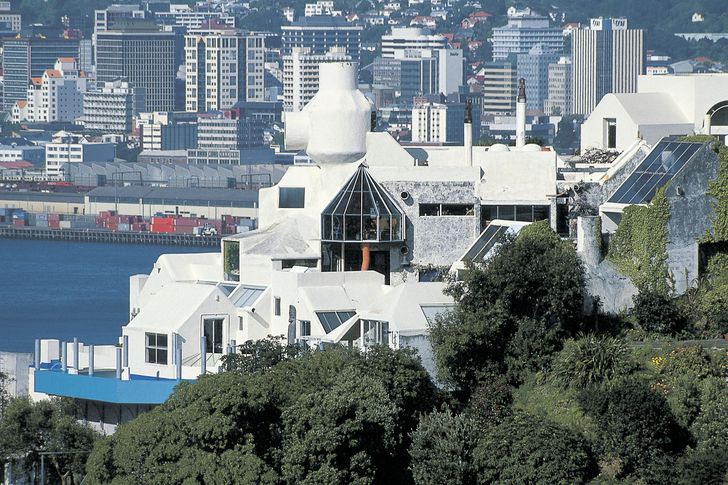 I had the privilege of sharing quality time with Ath at his place at Awaroa, on the Architecture Foundation Australia's residential 'master classes' for practising architects, over several years since 2005. Ath's agenda on all these programs was to fight the 'exclusivisation' of waterfront settlements and to search for innovative and radical ways for the greatest number of people to enjoy and inhabit them. Only Ath could come up with a scheme to build a patchwork of walls 1.8m high that did not require planning or building consent, but formed individual enclosures a family could occupy, fit-out and inhabit. This prototype was commenced with Ath building the walls out of yellow plastic seed bags filled with sand and cement that became moist and set like concrete. When the yellow plastic failed to deteriorate as he had envisaged, Ath set the walls on fire, achieving an outcome like aged stonework in the west of Ireland.
The last gathering at Awaroa was a long weekend with about forty architects and some students in September 2014. Ath was as full of mental energy as ever, he was insistent that everyone should spend the first day sketching and that we have a pin-up on the first evening, which became like an opening night with wine and critique.
A little vignette that will stay with me forever after that wonderful weekend: the big fire was lit in the Harakeke Room at Awaroa Lodge, designed by Athfield Architects. The room was empty, there was no one else around. Ath took Clare's arm, and they walked quietly arm-in-arm together slowly down the centre of the room towards the fire, like bride and groom walking down the aisle, towards life together.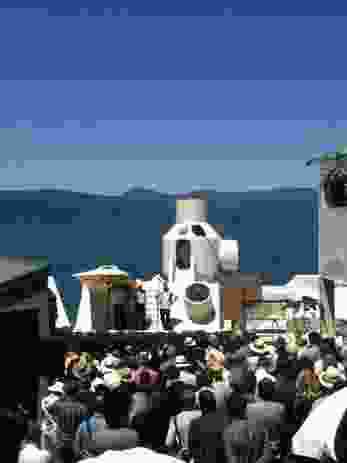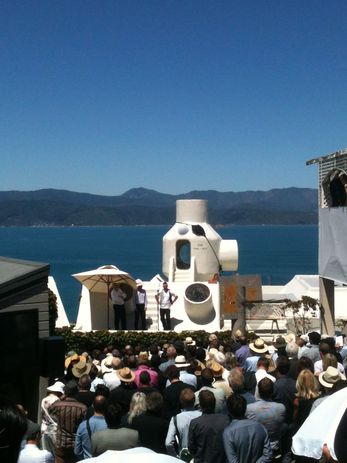 Ath's last walk up the hill from Amritsar, in a draped coffin, carried by his brother Tony, colleagues and sons Zac and Jesse, followed by Clare and so many friends, to the white Rolls Royce hearse, was accompanied by a street jazz band playing When the Saints Go Marching In.
The farewell party at Amritsar, proceeded like a summer evening festival in a Mediterranean mountain village, with kids sliding down the roofs, swimmers bombing into the elevated pools, people smoking at the top of the tower, a mingling mass in the village square drinking wine and eating splendid halloumi, and live music inviting dance, with Ath everywhere, looking down.
Peter Davey, then-editor of The Architectural Review, wrote in 2000 after a visit to Amritsar: "The whole thing is a labyrinthine village: the story of the life of Ian and Clare, their parents, children and their enterprises. In its multiplicity of uses and spaces it makes an extraordinary critical comment on the surrounding stereotyped villas. It is a powerful, passionate, witty argument for gentleness, humanity and a deep understanding of place and nature."
"Sir Ath" is survived by his wife Clare, his sons Jesse and Zac, brother Tony, daughters-in-law Xia Li and Sarah, and grandchildren, Lilly, Isla, Phoebe, Tommy and Sylvie.