During his part time architectural studies at the University of Queensland, Lou Hailey joined the prominent Brisbane practice of A.H. Conrad & T.B.F. Gargett (now Conrad Gargett) in 1952. He subsequently became a director of Conrad, Gargett & Partners in 1965 and continued in that role until 1982 when he commenced private practice.
Along with Keith Frost, Hailey brought a fresh, modernist design approach to the then-60-year-old practice. He was heavily involved in project designs for the practice's major commercial clients, including the ANZ Bank, Commonwealth Bank and SGIO (Suncorp).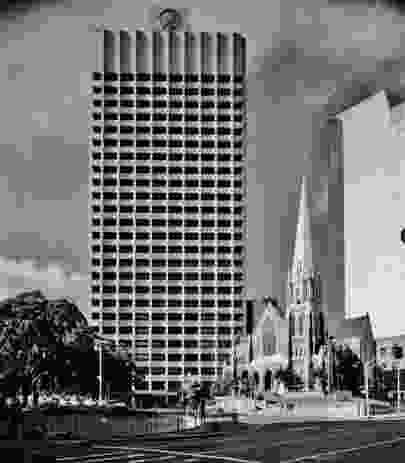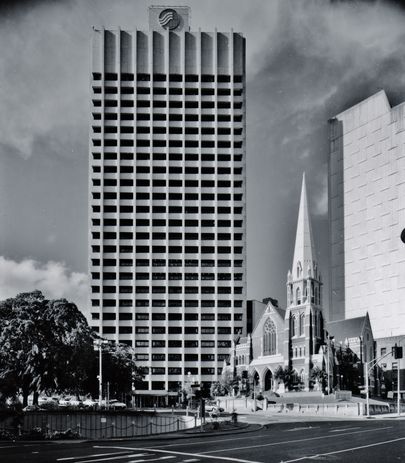 He was also responsible for the original Channel 7 and Channel 0 (now Channel 10) television studios at Mt. Coot-tha. He oversaw the Good Shepherd Chapel, Bishopsbourne (1964) project for the Brisbane Anglican Archbishop's residence that was awarded the Robin Gibson Enduring Architecture award in 2016.
Hailey possessed consummate design skills for residential architecture. He produced simple yet elegant solutions that always related to site topography and orientation. In many cases, Conrad Gargett was commissioned to design houses for executives of their commercial company clients.
These additional, personal projects demonstrated the level of trust that these client representatives had placed in Lou. They also showed the natural rapport and gregarious personality that allowed him to develop the many life-long friendships that he valued so highly.
In 1961, demonstrating his finesse in modernist architecture, Lou designed a house at Ascot, an inner northern suburb of Brisbane, for himself and wife Pat. It was a difficult, sloping site with a large rocky outcrop yet it possessed spectacular sweeping views over a reach of the Brisbane River with CBD buildings visible in the distance. Rather than being a hindrance to the design outcome, the outcrop became a unique courtyard feature and the backdrop to a later subterranean bar. The original floor level and plan layout included well-articulated provisions for future extensions and lower level infills that were realised over time.
Hailey completed a Diploma of Landscape Design at the Queensland Institute of Technology after being a member of the initial student intake for the course in 1967. He always approached architecture and landscape as an integrated design philosophy.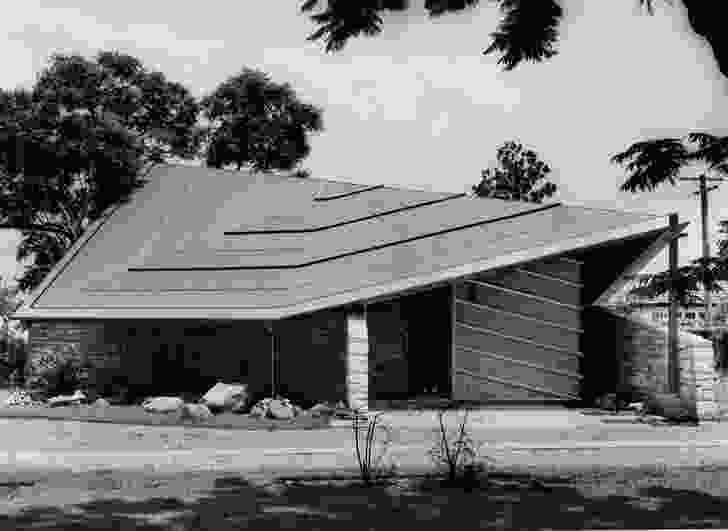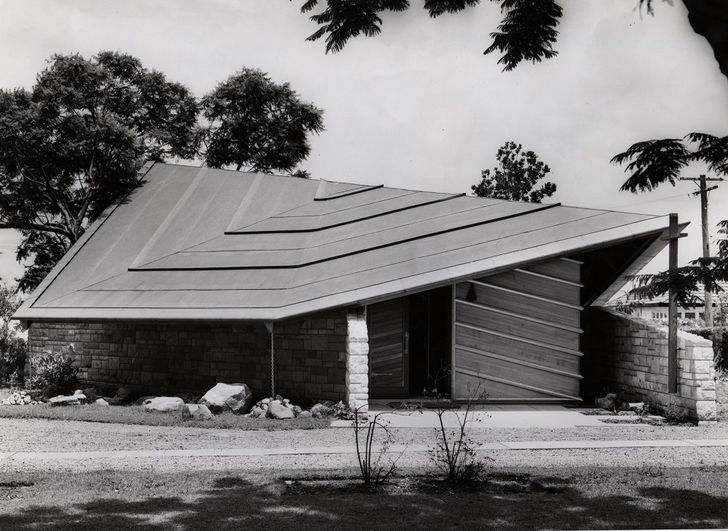 His personal mentorship of young architects within Conrad Gargett, including Robert Riddel, Graeme Thiedeke and Graham Bligh, was highly valued and often recalled with much fondness over the many years to follow. The architectural project administration and design responsibilities that he entrusted to these architects during the early stages of their careers provided them with senses of self-confidence and trepidation in equal measure.
Lou maintained an interest in the ongoing success of Conrad Gargett and remained in close contact with current and past directors and other practice members with whom he had formed life-long friendships. Late last year, at the age of nearly 93 years, he was warmly received during a visit to inspect their latest Brisbane studio fitout.
Outside of his architectural profession, Lou maintained a strong association with the sport of field Hockey throughout his life. He represented Australia at the 1956 Melbourne and 1960 Rome Olympics as a goalkeeper and was later a national selector. In recognition of his service to hockey, Hailey was made a Member of the Order of Australia (AM) in 1989, was awarded the Australian Sports Medal in 2000 and participated in the Sydney Olympic torch relay. He was also a keen golfer and fisherman.
He is sadly missed by his colleagues and friends.
Lou Hailey is survived by his children, Paula and Brett and their families. His beloved wife Pat predeceased him.