One of Australian architecture's true gentlemen, Neil Everist passed away in Geelong in January 2016 at the age of 86. His career was long and distinguished. But typically, Everist was quiet and modest about his achievements, both professional and personal. He was, instead, always interested in the wellbeing and progress of his family and his professional colleagues, in the wishes of his clients and in their buildings, and in the stewardship of his immediate community, which for the most part of his personal and professional life was centred in Geelong. To that city, he gave generously. Aided by a gentle personal demeanour, Everist as architect, artist, and sportsman, epitomized the consummate, well-rounded professional.
Born in Geelong in 1929, Percy Neil Everist was educated at Geelong College from the age of five, and quickly proved himself on the sporting field as skilled cricketer, footballer, swimmer and athlete. In 1944 he was the College's Under 15 boys' swimming champion and in 1946, his final year, he rowed in the 2nd VIII and was a school prefect. Armed with a scholarship, he then studied architecture at Geelong's Gordon Institute, before transferring to the University of Melbourne completing a degree and graduating in 1953. Resident at Trinity College, Everist rowed for Melbourne University Boat Club and was a member of the Victorian crew for 1952 and 1953, helping to win the national King's Cup Trophy in both years.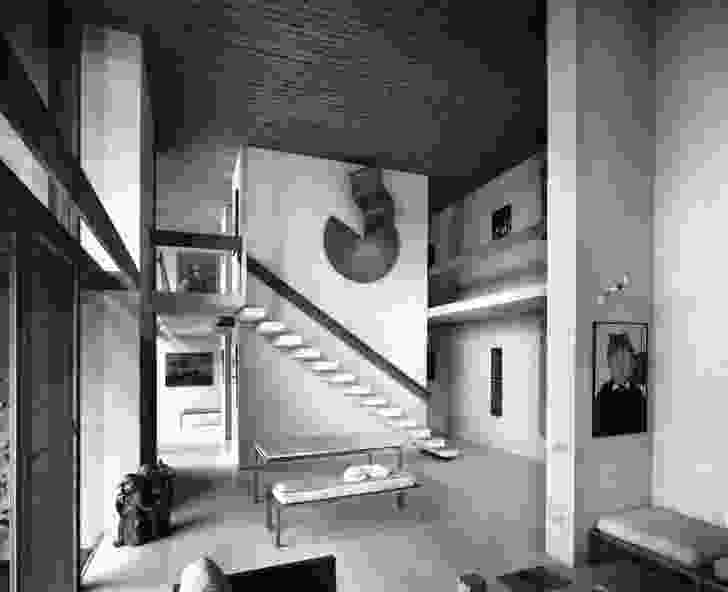 In 1955, Everist joined fellow rower and older architecture student David McGlashan (1927-1997) in partnership. They opened two offices, one in Melbourne, the other in Geelong. He was to remain with the practice of McGlashan & Everist Pty Ltd until his retirement at the end of 1997. The firm continues today as McGlashan Everist. One of the first commissions gained by the fledgling modernist practice was the Warden's House at Trinity College (1959). But it was a series of accomplished modernist houses in Melbourne, Geelong and on the Mornington Peninsula that brought the young firm early fame and an enviable reputation through the 1960s and 1970s. McGlashan and Everist designed and built an important series of modular houses that recovered the ideal of "the machine in the garden," albeit now much more textured and discreet than earlier variations on this theme. McGlashan and Everist designed and built an important series of modular houses that recovered the ideal of "the machine in the garden," albeit now much more textured and discreet than earlier variations on this theme. Their work, graced by a receptive clientele, was symptomatic not just of emerging suburban affluence and greater expectations for the technology and material comforts of the architect-designed house, but also of an increasing sophistication in the design, use and appreciation of outdoor space. As Everist's daughter Robyn described at her father's funeral: "Their architecture was for living in, not looking at. Houses were evolved around each family and the surrounding landscape – elegantly designed to the final detail." The Grimwade house at Rye (1960) was awarded the Victorian Architecture Medal in 1963 and in 1968 McGlashan & Everist received the medal again for Heide II in Bulleen (1967). Built from Mount Gambier limestone blocks, the building served as the home of arts patrons John and Sunday Reed before later becoming the Heide Museum of Modern Art.
In 1960, McGlashan & Everist became architects for Everist's alma mater Geelong College, and over the next four decades, Everist and his firm were responsible for three masterplans (1960, 1967 and 1986) and most of the school's major buildings, including Morrison Hall, Sir Arthur Coles Science Building, Rolland Centre, the chapel conversion, Principal's House, Garnet Fielding Wing and the Austin Grey Centre, all at the Senior School, and Robertson Hall, Campbell House, gymnasium and Arts and Crafts, all at the Preparatory School. In 1964, Everist won the Sisalkraft Scholarship, which instigated his love of travel, and subsequent trips to North and South America, Europe and Scandinavia, Japan and India and vindicated his love of simplicity and graceful modernism as an unpretentious backdrop to contemporary living and, significantly, spaces for education. Judith Trimble has described Geelong College as learning from the lessons of Everist's visits to Eero Saarinen's Ezra Stiles College and Morse College at Yale University but more particularly his appreciation of the unifying qualities of Sasaki Walker's combination of soft and hard landscaping at Foothill College at Los Altos, near Palo Alto. As education specialists, McGlashan & Everist (latterly McGlashan Everist) completed buildings for Wesley College, Prahran (1972-96), Launceston Church Grammar School (1982-90), and Deakin University (1993-). A commission that brought great distinction was the award-winning design for Deakin University's Woolstores Campus in central Geelong. For the firm, this understated conversion of a series of historic buildings breathed new life architecturally, economically and socially into what was then a lifeless city centre. As always, it was a commission quietly assured and simply, robustly detailed. There was enormous respect for the honesty and integrity of the original industrial structures.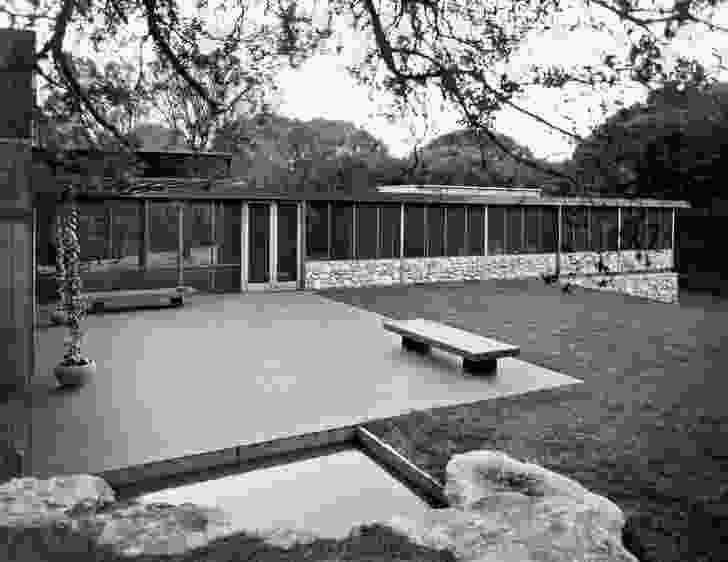 Outside architecture, Everist gave much to his hometown and his old school over more than fifty years. During the 1940s and 1950s, he was a rowing coach at Geelong College and later a dedicated committee member and onetime President of the College Boat Club. He served on the Geelong College Council from 1960 to 1979, was President of Geelong Lifeline (1991-8), and Board Member (1987-2005) and President of the Geelong Art Gallery (1996-2005). He was especially proud of being President at the time of the gallery's negotiation and purchase of Eugene von Guerard's masterpiece View of Geelong (1856). He served on the Faculty Board of the Gordon Institute and was a member of the Public Galleries Advisory Board. In 2002, Everist received the Medal of the Order of Australia for services to the architecture profession and to the community through the Geelong Art Gallery and Lifeline and in 2003, he was awarded the Centenary Medal. In 2004, he received an honorary Doctor of Letters from Deakin University.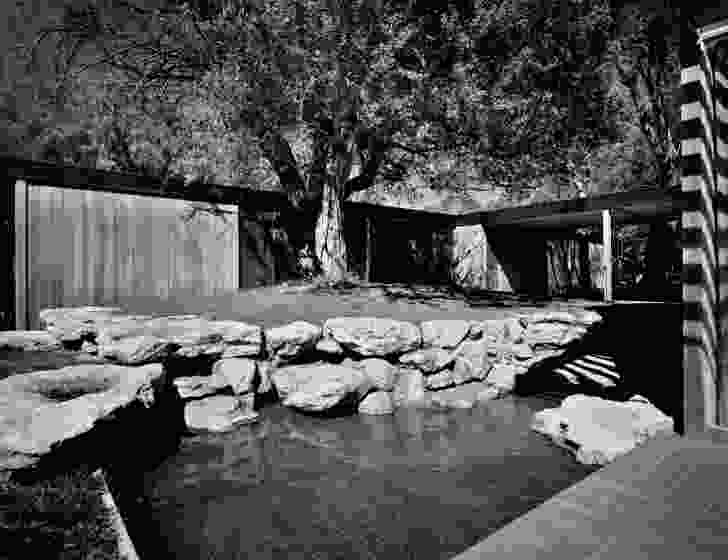 One of Everist's greatest pleasures late in life, apart from painting watercolours and continuing to swim almost daily, was to finally live in one of his firm's own designs. After his retirement, he visited in 1999 one of his early designs, the flat-roofed, cedar-clad post and beam, linear and modular Hawkes House at Ocean Grove (1966). He was shocked. It was being demolished, in fact being cut up there and then into three parts. Almost without thinking and without a site in mind, Everist bought it on the spot. After languishing in a paddock near Lake Connewarre, Everist eventually reconfigured the three modular parts as a courtyard house on a new site at Airey's Inlet. For Everist, his family and his grandchildren it was and continues to be a source of great joy. Ever the sportsman, Everist swam until his last days, often at one of his favorite landscapes, Sunnymead Beach at Aireys Inlet. He is survived by Jill, his wife of sixty years, sons Richard and David, daughters Robyn and Liz.