Tristan Wong (SJB) and Jefa Greenaway (Greenaway Architects) have been selected by the Australian Institute of Architects as the creative directors for Australia's pavilion at the 2020 Venice Architecture Biennale. Compelled by the theme set by Biennale curator, Hashim Sarkis, of "How will we live together?", Wong and Greenaway will collaborate with Australia's Pacific neighbours in a response that represents non-Indigenous and Indigenous ideologies simultaneously. Architecture Australia caught up with the creative directors soon after their selection.
AA: This will be the first Australian pavilion to explicitly look beyond Australia's borders at what's happening architecturally in Polynesia, Micronesia and Melanesia. How do you see this internationalist focus shaping your approach to developing the exhibition?
Tristan: Our scheme is seeking to embed inclusivity at its core. This strategy aims to foreground Indigenous and community agency as a way of demonstrating the value of meaningful and deep collaboration, to build a conversation around the commonalities that Australia and its near neighbours share. This includes such challenges as climate change, the loss of biodiversity and the unravelling of the colonial experiment, as well as the significance of Indigenous knowledge systems.
Looking beyond our shores also speaks to a greater purpose around protection and awareness of the land, people and identities within a region of the globe where the greatest diversity of culture and language can be found. This broader reach of the exhibition will highlight the depth of history, layered processes of design and diversity of architecture found across Oceania.
AA: What do you hope to learn, or what is there to learn, about the nature of Indigeneity by comparing the experiences of Indigenous peoples across both Australia and the Pacific Islands?
Jefa: Deep knowledge and wisdom lie with First Nations peoples globally. In the Australian context, two thousand generations of continuous and unbroken connection to place have tangible and compelling value. These are Indigenous knowledge systems that have served very well the rich tapestry that is Indigenous Australia for over sixty thousand years. Such insights can offer much and can run in parallel with Western knowledge, but are neither simple nor lacking in depth or sophistication.
Equally, there are many parallel experiences and challenges which can be explored, shared and discussed. In short, it is critical that we understand the context that we sit within and the responsibilities we have in our places and with our shared neighbours.

AA: What is valuable or specific about using design as a mode to communicate Indigenous narratives and experiences?
Jefa: It's about broadening the frame of reference for how we understand the intersection of design and culture. It raises a series of compelling questions around representation, identity and place. Further, it enables a conversation around the value of storytelling, of confronting layers of history and memory. And [it enables us] to explore difficult truths and the common experience of the colonial project, and to unpack the depth of meaning of Country. Critically, there is an appetite for engaging with these conversations, and design offers a unique platform for beginning to tell our stories in authentic ways.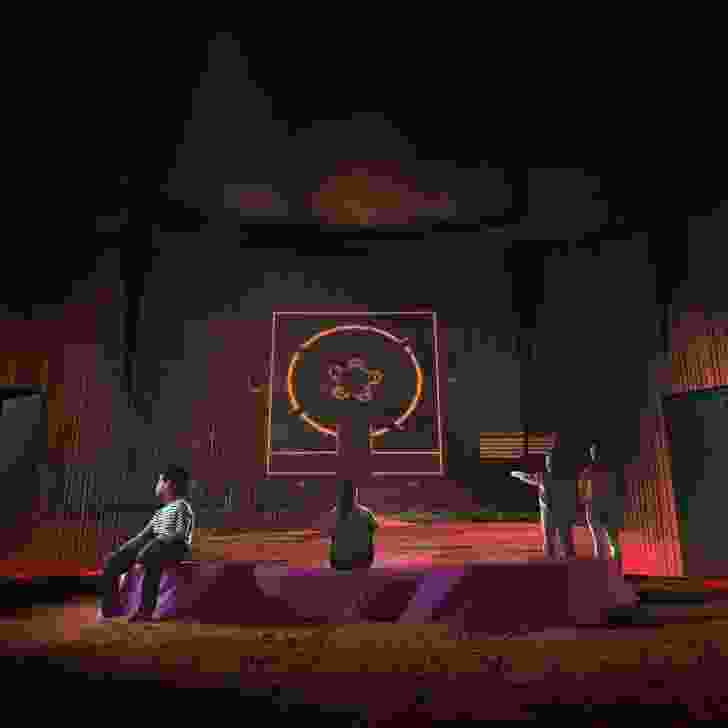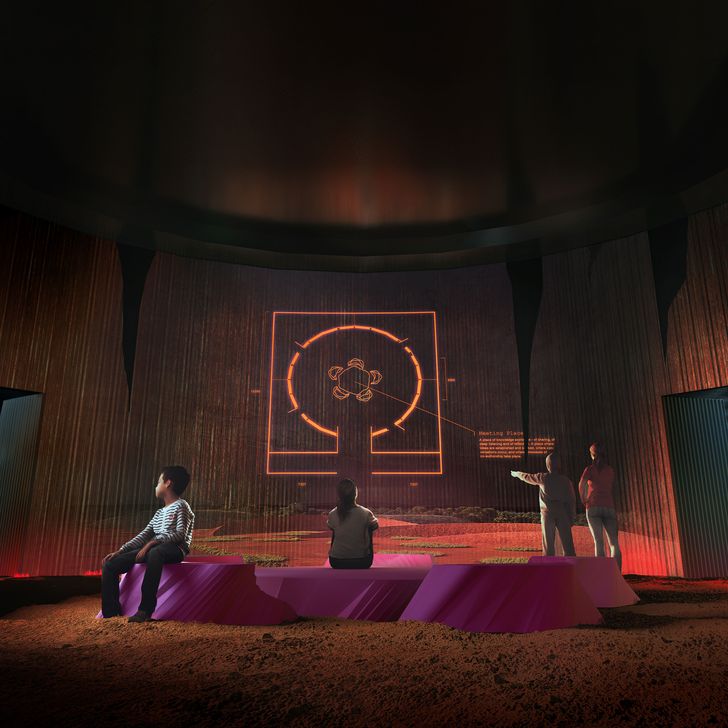 AA: You are collaborating with a number of people from a variety of professional backgrounds. How do you see this diversity of perspective and interest influencing the project and how does this diversity relate to the broader focus on bridging cultures?
Tristan: We are seeking to explore those aspects that connect rather than divide, to reflect the understanding and reality of diversity within Australia and across the Pacific region. The collaboration will also see us connecting with other architects, Indigenous leaders and communities. It is their stories that will ultimately form the content of the exhibition.
A diversity of perspectives is essential in reflecting both the values of our theme, but also in creating a more validated, holistic and authentic exhibition experience. The "listening" to others is at the heart of what we are trying to celebrate and highlight – it is a component of the design process that is critical to creating deeper layered outcomes.
Ultimately, this exhibition aims to dispel the "us and them" approach, in favour of revealing a more optimistic and shared approach to design and to living.
AA: In a moment where the world is beset by a number of seemingly insurmountable crises, Biennale 2020 curator Hashim Sarkis has set the overarching theme, "How will we live together?" What insights do you think the Venice audience might take from the Australian pavilion in regard to answering this unanswerable question?
Jefa: Architecture can become an enabler for change. However, it does begin with the premise that there is a social licence or compact that architects have with the communities in which we engage. This presupposition comes with a series of obligations and responsibilities to the environment, to the people and to challenges that may conflict with our values or ethical positioning. Sarkis's theme is particularly prescient and relevant to our philosophical approach, as it centres the sense that there is more that connects us than divides us.
In addition, despite the political machinations and the stoking of fears, we share many experiences that galvanize us towards a collective purpose centred on simple truths. Creating places and spaces that resonate, reveal and celebrate our shared humanity can become a positive catalyst for meaningful change. This strengths-based approach, which brings vision, beauty and authentic connections, can appeal to our better nature.
Source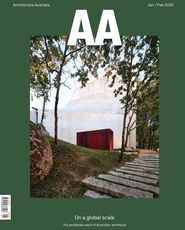 Issue
Architecture Australia, January 2020
Related topics