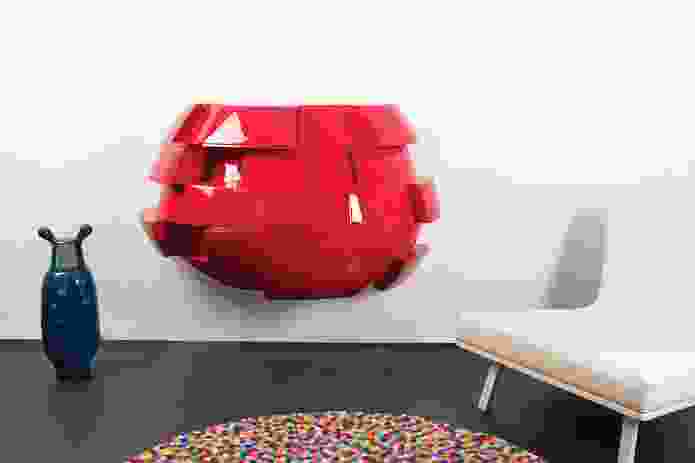 For the second year running, the Ventura Lambrate design district (north-east of Milan's city centre) was the place to catch fresh, new, emerging and established talent during this year's Salone del Mobile. Less chaotic and distracting than the fair's other design district Zona Tortona, and less expensive, it offered a mostly well-selected round-up of design talent in one location. Australian designer Sarah King (or Sarah K), who curated a show called The Other Hemisphere at Ventura Lambrate this year, says an important part of its appeal lies in the area's post-industrial nature: "The vast industrial spaces here mean the work has room and you can really see it." Dutch designer Laurens van Wieringen, who also showed here this year, concurs: "I am happy this place exists. Here you have the opportunity to have one-to-one conversations and talk about the reasons we are here, the design."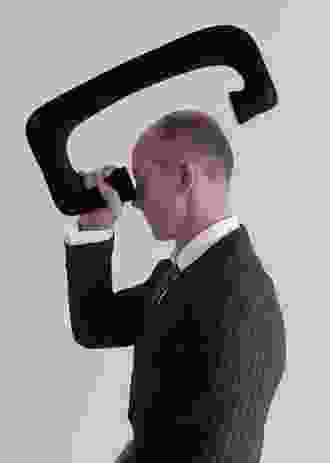 On to the design then. One of the most rewarding shows just happened to be Australian. King's The Other Hemisphere, an anthology of nine Australian practices, explored the theme of looking at the world through an object, and from somewhere else. Implicit in its title was the notion of what Australianness means for design and where the design world's centre of gravity should or can be. The theme was perhaps best represented by Hong Kong-based Sydneysider Ben McCarthy's geometric Lateralis lamp made from materials sourced from around the world – glass from Switzerland, timber from Australia and metal from China. Other highlights of The Other Hemisphere included Blakebrough + King's humorous Auto-Visor that allowed you to see a place you never usually can (that is, the back of your head) and a beautiful and poetic take on the energy meter by Elliat Rich that uses amber to depict excessive usage (the less you use the more defined and dynamic it is, looking literally as if it is breathing). Experimental jeweller Mark Vaarwerk's small bowls made out of shrunken – or unexpanded – polystyrene glazed in smelted computer keyboards and cigarette filters were unbelievably dainty and accomplished, especially given their unromantic beginnings.
Elsewhere at Ventura Lambrate, the work commissioned by Amsterdam-based Particles Gallery stood out for its clarity of purpose and vision. A piece that amazed for its pared-back precision was Dana Cannam's Clamp lamp, an adjustable table lamp that uses compression instead of glue or screws. Lenneke Lengenhuijsen's wooden textiles (that can be washed at 60°C) were majestically sculptural. I also liked Studio Laurens van Wieringen's wacky, surreal furniture – its sophisticated finishes and detailing were inspired by old cars.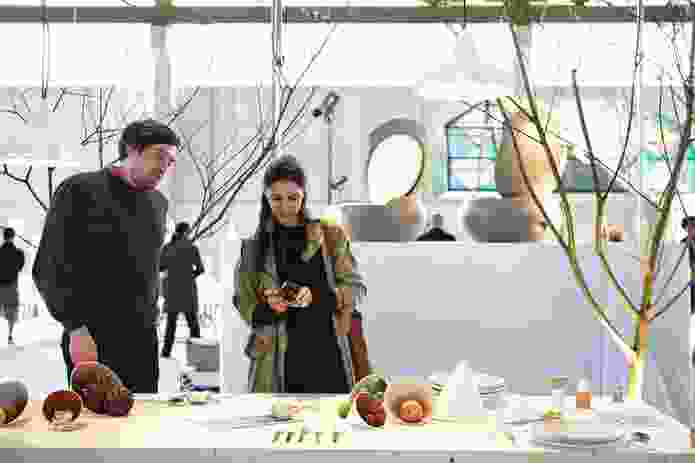 Much of what was on display at Ventura Lambrate had a sustainable bent, and a lot of it was conceptual, too. As King so aptly puts it, "The gimmicky stuff is postmodern and over – it gets you in for a minute and then ultimately loses your interest." She was a fan of Swiss collective PostFossil's food installation Trattoria Utopia that explored the joy of eating and preparing food, slowly and thoughtfully. Their 5 Forks collection, designed by Thomas Walde, was designed to lead the user progressively to a meat-free diet (making meat harder and harder to skewer as you progress through each fork in the collection). The offerings by the students of the Textile Futures Masters at London's Central St Martins were also inventive and absorbing. Marie Rouillon's Daily Haptics collection of vessels played with the notion of tactility and how appearances could be confounding. Light vessels were heavy, and rough ones felt smooth – every item provoked a response and that was the point. In an increasingly digitized and visually obese world, we are losing the habit of touching, and our senses are alarmingly under-used.
With very few duds, it looks like Ventura Lambrate has well and truly taken off and is here to stay. Van Wieringen says that for young designers wanting to show their work and meet manufacturers, it's ideal. "It's a long way away and difficult to find and still the people are here," he enthuses. In fact, compared to last year there were twice as many visitors, twice as much press, a third more exhibitors and almost double the amount of space was occupied. And as Ben Blakebrough, one half of Blakebrough + King, says: "It's a pretty derelict area with factory after factory lying empty, so it's just going to expand." Hopefully it will do so while retaining its dynamic and stimulating atmosphere.
Source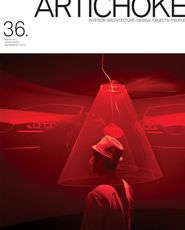 Issue
Artichoke, September 2011
Related topics