The Victorian government has introduced mandatory height controls and policies encouraging dwelling diversity to its Strategic Framework Plan for Fishermans Bend, a 485-hectare urban renewal area between Port Phillip Bay, the Yarra River and Melbourne CBD.
Interim maximum height controls introduced in 2015, which range between four and 40 storeys, will now be mandatory and applied to every existing development application under assessment.
The controls also include setbacks and will be in place until final neighbourhood plans are set in late 2018.
Fishermans Bend will be made up of five precincts and the state government projects that it will house 80,000 inhabitants by 2050. Lorimer will be a high-density residential precinct and an extension of Docklands, Montague will be a high-density office and residential precinct, and an extension of Southbank and the city, Sandridge will be a mixed-use area of medium-density residential and commercial activities, Wirraway will be a lower-rise residential extension of Port Melbourne, and the Fishermans Bend Employment Precinct will be developed to attract new jobs and commercial/industrial premises.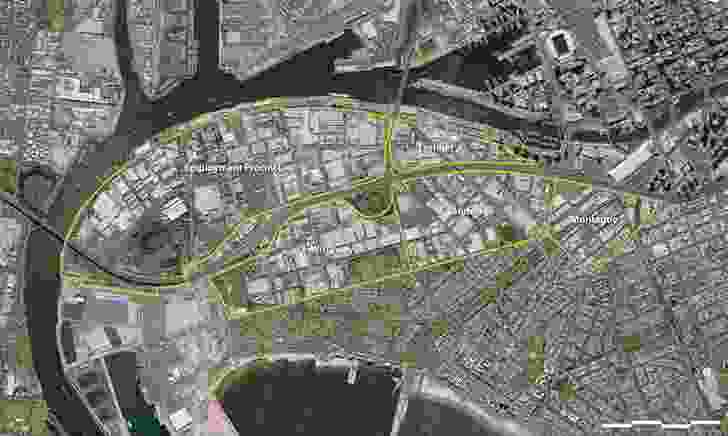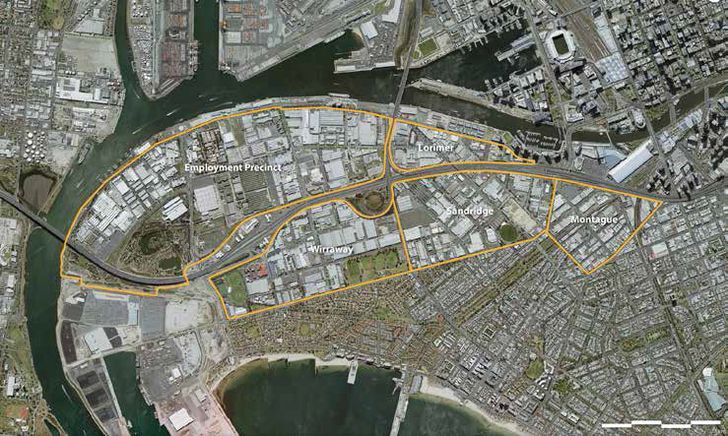 In the neighbourhoods of Lorimer and Montague, developers wanting permits for buildings taller than 12 storeys will be encouraged to include six percent social housing in their projects and to have at least 30 percent of all apartments include three bedrooms.
Buildings exceeding 12 storeys will be encouraged to dedicate at least 15 percent of floor space to commercial and community uses.
Vice-president of the Victorian branch of the Planning Institute of Australia (PIA) John Holland said mandatory development controls were "absolutely critical to achieve liveable outcomes" in the precinct.
"The height controls are a significant improvement. [The government] is trying to create a lower density heart in the middle of Lorimer and allow for taller buildings around the perimeter, particularly to protect the area from the freeway," Holland said.
The lower-density heart will be a central activity centre within Lorimer that has a building height limit of six storeys.
However, Holland said discretionary, rather than mandatory, social housing requirements for Lorimer and Montague resulted in weakened controls.
"[The controls] have no real capacity to be enforced. The best interpretation is that the councils are trying to highlight an issue and indicate an intention. But to enforce [the provision of social housing] they would have to change the controls," said Holland.
Planning minister Richard Wynne said the social housing components of the development controls were "discretionary until the end of 2018, when [the Victorian government] will get the neighbourhood plans locked in."
"This is the first time Victoria has had controls for social housing. We want to take the time to get it right before putting any permanent controls in place," Wynne said.
The Fishermans Bend Strategic Framework Plan also outlined changes to ecologically sustainable development initiatives with regard to infrastructure and water supply.
The initiatives aim to make Fishermans Bend a low-carbon, low-waste, water-sensitive and climate-adept city by including energy efficiency in all developments, using rainwater and recycled water, and implementing a waste hierarchy and minimizing construction waste and demolition.
Holland said these changes, while restricted, were important.
"[The changes] indicate sustainability improvements which really should have been in there from the get-go but I think I would've liked to have seen more significant changes. Fishermans Bend is such a large area – it's an opportunity that comes around once every century," said Holland.
Overall, Holland said the development controls will succeed to the limit they allow for, but provided "nowhere near a complete picture of what Fishermans Bend is really going to be like at the moment."
"I think it can be an evolving document, which will improve over time and particularly as the state gets a better idea of the direction it wants the other precincts to go," Holland said.
The Fishermans Bend Strategic Framework Plan also includes:
An integrated transport strategy including cycle paths, tram lines and an underground rail line
A target of 80 percent of transport movements made via public transport, walking or cycling
Open space within 200 metres walking distance for all residents and workers
Primary and secondary schools activity centres in each precinct including retail, jobs and community services
Delivery of catalyst projects – the Ferrars Street Education and Community Precinct is the first
Diverse and affordable housing options
Related topics