Architectus and Six Degrees Architects' have completed initial designs for the revitalization of the Bendigo TAFE's city campus. The design of the project will celebrate the school's industrial heritage and champion its ongoing contribution to regional prosperity.
The Victorian government unveiled the designs for the $60 million redevelopment on 11 June. Training and skills minister Gayle Tierney said the development would boost activity and vibrancy in Bendigo's CBD and offer "cutting-edge training solutions" for the region.
Scheduled for completion by early 2021, the redeveloped campus will include: a new Learning Hub incorporating student services and collaborative learning; an Industry Innovation Centre; andthe relocated Bendigo Technical Education Campus.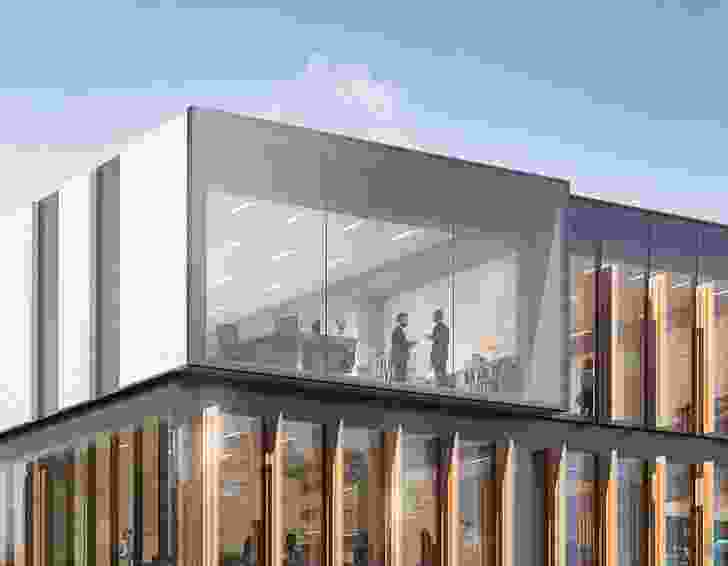 Architectus director Ruth Wilson said the revitalization would "create an exciting and invigorating education environment where students and staff can forge strong learning partnerships with industry and each other."
She noted that the campus will be home to a diverse student cohort, with varying learning needs and spatial requirement. Architectus and Six Degrees have consulted with students and educators to design "nurturing, nourishing and collaborative environments" where students will feel welcome and supported.
"The new learning environments recognize students as agents in their own education, training and work futures by expanding the choices available to them about how, where and when to learn," she said.
"To achieve this, the physical learning environments are composed of purposeful learning settings, including: practical spaces that promote authentic hands-on learning experiences; high-energy collaborative environments that are magnets for industry and foster trans-disciplinary partnerships; quiet zones that support reflection, individual study and learning assistance; as well as social environments that encourage students to build personal support networks and study on campus."
Importantly, the campus will be designed to "communicate to prospective students, industry partners and the broader community that Bendigo TAFE is an industry focused, forward-looking, approachable and inspiring place to learn."
The state government said a builder is expected to be appointed in September, with construction to commence shortly thereafter.
Ruth Wilson will be a keynote speaker at Architecture Media's upcoming Old School New School conference, to be held in Sydney in October. Sign up here for updates.
Related topics