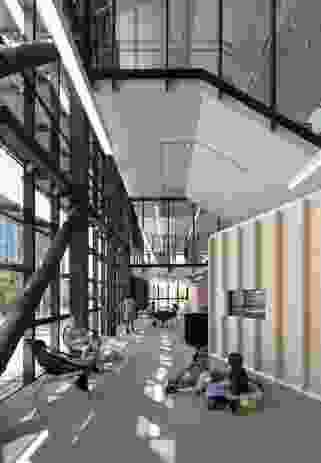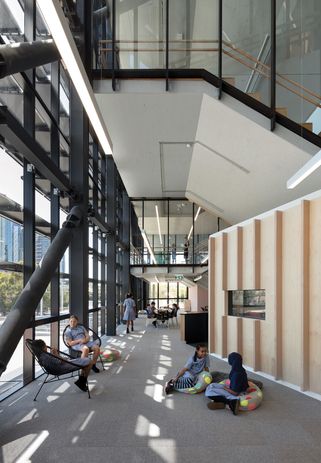 South Melbourne Primary School, Victoria's first bespoke vertical school, has opened for the 2018 school year.
Designed by Melbourne practice Hayball, the school drew international attention in 2016 when it was named Future Project of the Year at the World Architecture Festival in Berlin.
The school is one of a number of educational high-rises springing up around Australia, including the proposed 10-storey Arthur Phillip High School by Grimshaw and BVN in Sydney and the proposed five-storey Adelaide City High School by Cox Architecture, DesignInc and TCL. Located within the rapidly developing Fishermans Bend renewal precinct, the school caters to what will be (and what is, by some measures), one of Australia's most densely populated areas.
"With enrolments for prep at capacity before even opening the doors, the need for such a facility in the area is clear," said Richard Leonard, director at Hayball. "Similarly, we're excited to see the support from the broader community who have embraced this new integrated model of school wholeheartedly."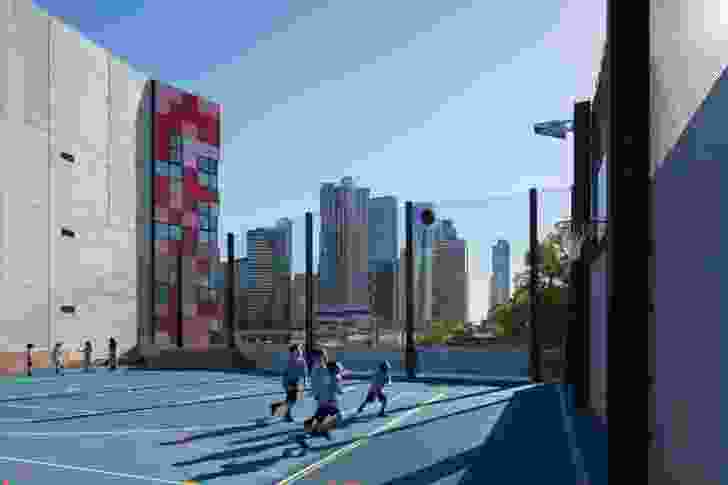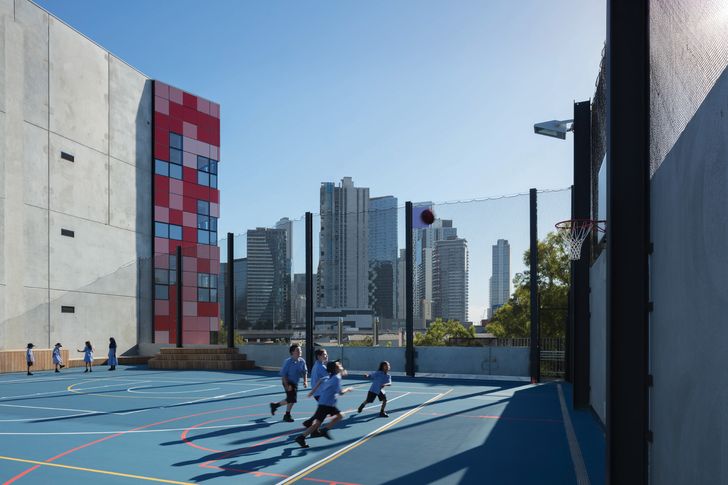 The school rises to six storeys on a half-hectare site and will eventually be home to more than 525 primary school students.
Given the limited space available in the precinct, the building was also designed to accommodate a number of other community facilities at ground level, including a 44-student early learning centre. Leonard said, "The school operates as a genuine community hub. Nowhere is this more apparent than at ground level where there are no fences separating the school from its surrounds."
"It was important to design facilities that can be used outside of school hours and have a greater use to the community."
The most immediate difference between the vertical school and its traditional counterparts is the lack of large playing fields and green spaces on the ground.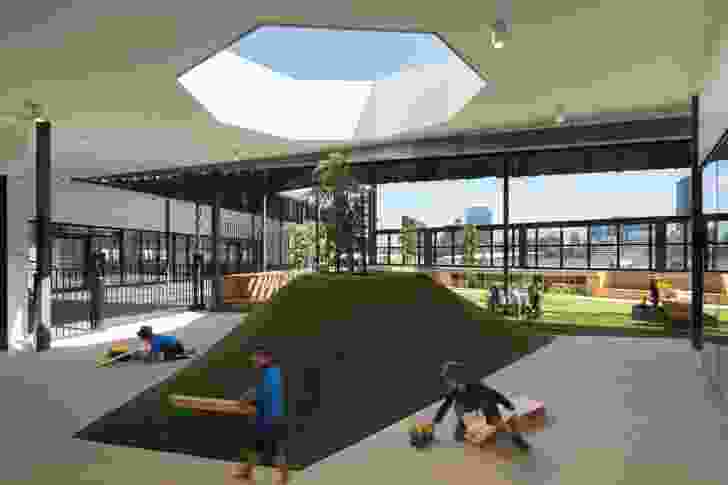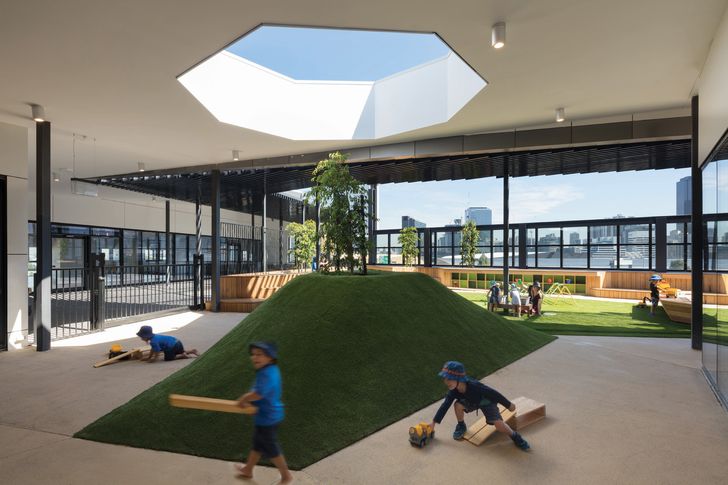 Leonard said that Hayball's design made sure that students were "not missing out on the best parts of going to school, which […] is playing and being active with their friends." The design includes two external outdoor play and learning areas, which are hemmed in with nets so that balls don't go missing, in addition to a competition-grade indoor gym.
"There's also a climbing play structure called 'The Treehouse,'" Leonard said,
"which allows vertical connection between the outdoor learning areas on levels two and three.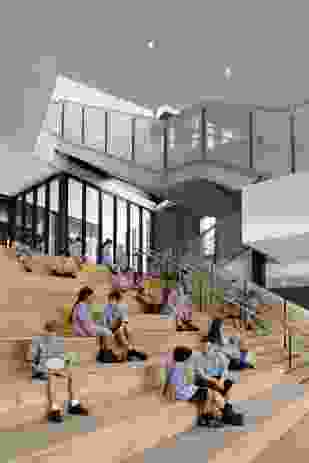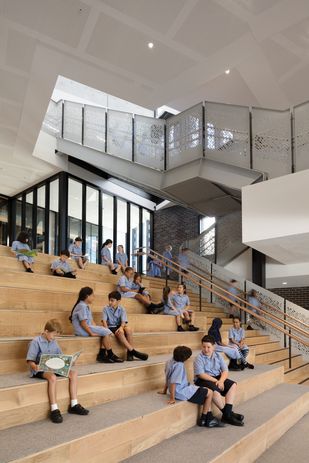 "All in all, we've turned the horizontal school yard into a vertical play centre."
While the play spaces try to ensure that the schoolyard tradition is maintained and built upon, the interiors represent a "shift from didactic teaching models and traditional classrooms," with open-plan spaces arranged around "learning communities."
Among these is a staircase that can also be used as a "vertical piazza […] a meeting space, a teaching space and, in some parts, auditorium seating."
"Features like this one emphasize how vertical schools can provide a fun and stimulating learning environment for students," said Leonard.
Related topics