Swiss furniture manufacturer Vitra has its world-famous Vitra Campus in Weil am Rhein, Germany, about twenty minutes from the city centre of Basel. To create a showcase for their residential furniture, they commissioned the architects Herzog and de Meuron, who took a house motif, reduced it to the form that a child would draw – box base and a gabled roof – then extruded this into long telescopes that they piled one on top of the other.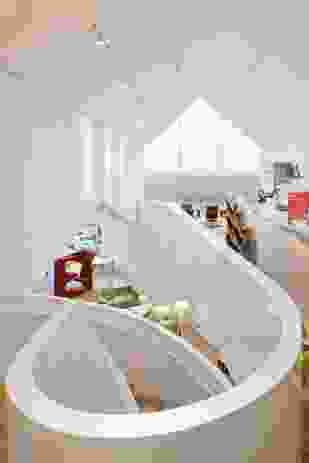 They called it VitraHaus, and its stacking, cantilevered and floating forms lead to a complex interweaving of spaces both within the building (where distinct rooms have different scales and moods), and outside, where the form creates dramatic crevices, overhangs and angles.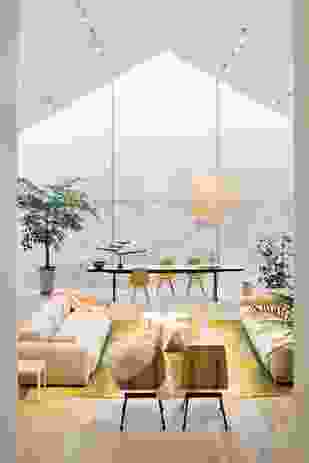 Elevated above the Vitra Campus, the extruded houses are like telescopes, each pointing to and focusing on a distinct view – the German countryside from one outlook, and a postcard shot of Basel from the opposite side. The only windows are at the end of each long form, so views are carefully controlled. Because the architects are local, they have an innate sense of the significance of the surrounding landscape and particularities of the site, which can be read in these deliberately framed views.
The outside of VitraHaus is obviously striking and incredibly well detailed – the dark grey exterior creates a seamless shell between roof and walls – but the true success and joy of this project is on the inside. Such a chaotic looking form suggests an equally disordered showroom arrangement. Instead, as you wander from the top level (visitors take a lift to the top and work their way down), there is both a sensation of discovery – as you happen upon smaller niches and rooms created as the telescopic forms intersect – and, simultaneously, a clear, almost intuitive sense of circulation. While the showroom spaces are all rectilinear, the circulation paths (stairs and lift shafts) are curved and the plasterwork subtly differentiated with a hand-buffed sheen.
VitraHaus is diagrammatic but eclectic, straightforward but layered, domestic yet commercial. This is an exercise in contrast and the careful balance between each of its distinctions makes VitraHaus not only successful as a building, but deeply satisfying as a destination.
Source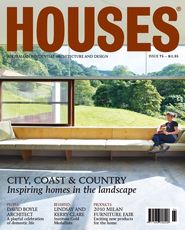 The World
Published online: 4 Jan 2013
Words: Nicole Stock
Images: Iwan Baan
Issue
Houses, August 2010
Related topics