The Sherman Contemporary Art Foundation (SCAF) has announced its 2016 pavilion for the annual Fugitive Structures program will be designed by Vietnamese architect Vo Trong Nghia.
The temporary pavilion will be Vo's first project in Australia and the first time an Asian practice has participated in the Fugitive Structures program. The architect was recently named one of the world's edgiest by the New York Post.
Made from bamboo, a material dubbed "green steel," the pavilion's scaffold-like grid structure will be interspersed with elements of dense forest.
"I want to bring nature back to the city," Vo said. "In Ho Chi Minh City, the population has reached nearly 10 million with only 5.35 square kilometres of green space – only 0.25 percent of the entire city. Vietnam's unrestricted economic development has devastated the natural environment across the country. This is the problem architects need to solve."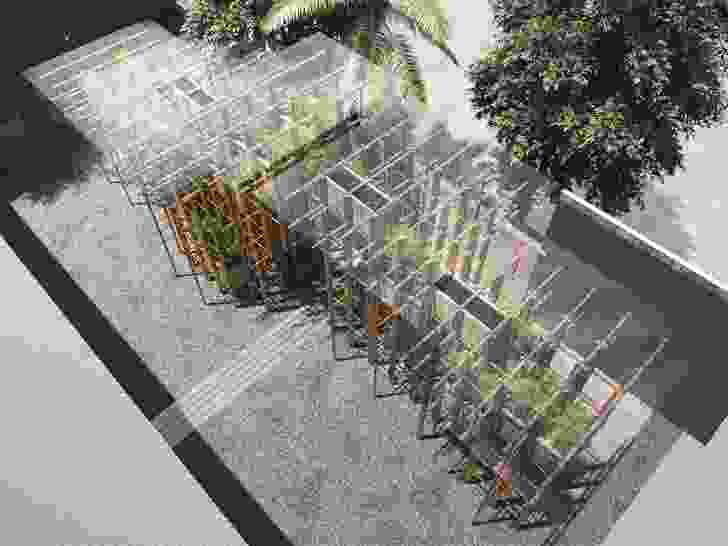 The project, entitled Bamboo Wall, features a floating transparent ceiling which protects the visitors from inclement weather while simultaneously offering unobstructed views of the sky.
The pavilion will have multiple entry points which will allow visitors including children to walk and crawl through the spaces.
"The design of the SCAF pavilion centres around two central pillars of Vo Trong Nghia's approach to architecture: the innovative use of bamboo, and his passion – and self imposed duty – to green the world's urban landscapes with plants and vegetation," said Dr Gene Sherman, executive director of SCAF.
The 2016 Fugitive Structures pavilion will be installed at the State Library of Queensland from 1 March to 15 May 2016, as part of the Asia Pacific Architecture Forum – an initiative of Architecture Media and the State Library of Queensland. It will then move to the courtyard of SCAF in Sydney from 8 July to 10 December 2016.
Read Anna Tweeddale's interview with Vo Trong Nghia from the 2014 National Architecture Conference: Making.