WA Heritage Council calls for convict-era heritage nominations
Marking the 150th anniversary of the historic arrival in Western Australia of the Hougoumont – the last ship to transport convicts to Australia –the state's Heritage Council has put the call out for nominations for convict-era sites to be placed on the State Register.
While convict-related sites such as Fremantle Prison and the Perth Town Hall (designed by Richard Roach Jewell and James Manning) are already entered in the register, the special convict-themed assessment program will provide an opportunity for the public to nominate less well-known places.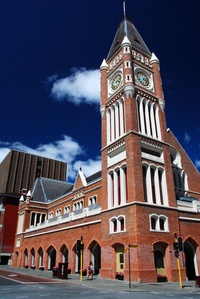 Running through to 2019, the assessment will embrace the entire convict system – including the regional convict depots, the work and lives of former convicts, such as ticket-of-leave men, and those who guarded and guided the convicts and ex-convicts such as the Pensioner Guards and Royal Engineers.
Some places linked to these groups, such as Fremantle's Warders' Cottages, Toodyay Convict Depot, Fremantle Traffic Bridge, and the Pensioner Cottage in Bassendean, have already been recognized. But a statement from the heritage council noted that there "may be others that also deserve recognition."
The program follows last year's announcement that the heritage council would add the entirety of Fremantle's West End to the register.
While the assessment will look at the full breadth of the convict era, examining how convicts helped shape the Western Australian landscape by constructing buildings, roads, bridges and jetties, the impetuous for the program was the anniversary of the arrival of the Hougoumont.
The full-rigged, three-masted Hougoumont docked in Fremantle in Western Australia on 9 January 1868, carrying a cargo of 280 convicts (including 62 Fenian political prisioners – Irish republicans transported for their role in the 1867 Fenian Rising) and 108 free passengers. It was to be the last convict ship to arrive in Australia and would close out an 80-year period which saw more than 165,000 men, women and children transported from Great Britain and Ireland to Australia as punishment for their crimes.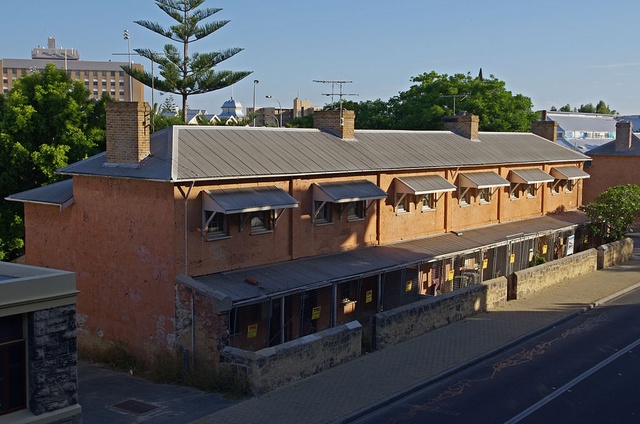 Of those, 9,700 convicts arrived in Western Australia, with the state becoming the last of the Australian colonies to receive convicts in 1850. Originally a free settlement, the Swan River Colony requested convicts in 1949 to help alleviate a labour shortage.
In a speech to the legislative council at the time, as reported in the Inquirer on 26 December, 1849, Governor Charles FitzGerald said: "Surely this will prove a great boon under our present circumstances."
The first convicts would arrive on 1 June aboard Scindian, a 650-tonne barque carrying 75 male convicts and 163 pensioner guards, which completed the journey in 89 days. The Hougoumont would complete the same journey in 89 days 18 years later.
In addition to the assessment program, an exhibition at Fremantle Prison telling the story of convicts in Australia, Transportation, will also mark the occasion of Hougoumont's arrival.
David Templeman, WA heritage minister, said, "This exhibition provides an amazing insight into life on a convict ship and features important objects that are of international significance."