World Building of the Year 2012
Cooled Conservatories at Gardens by the Bay, designed by Wilkinson Eyre, Grant Associates, Atelier One and Atelier Ten.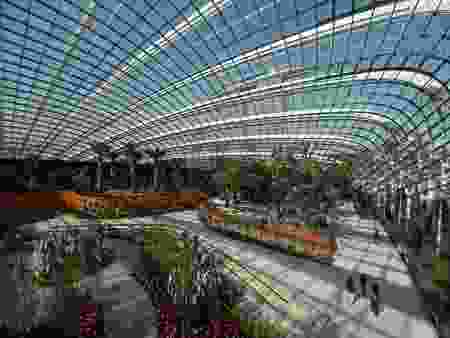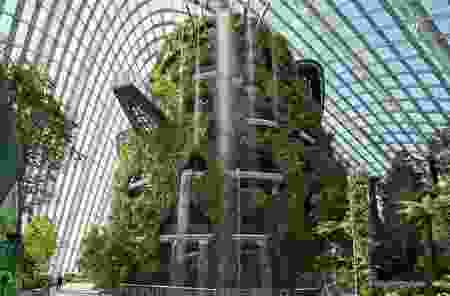 The two cooled plant conservatories explore the horticulture of environments most vulnerable to climate change. Flower Dome (the 1.28-hectare dry conservatory) tells the story of plants and people in the Mediterranean climate zone, and how the plants cultivated in these regions will gradually become endangered as temperatures rise. Through a collection of plants ranging from the lavender fields and olive groves of the Cultivated Worlds section to the baobab and Pachypodium trees in the Strange Worlds area, Flower Drum brings the experience of seasonal change to the people of Singapore's perennially tropical climate.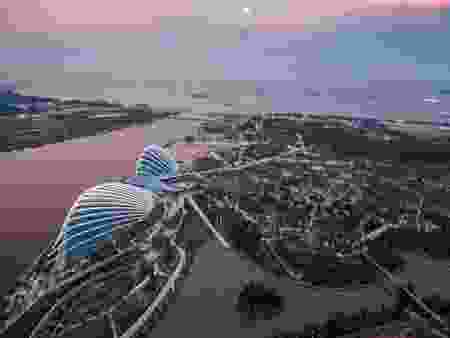 The smaller but higher Cloud Forest has at its heart a planted Mountain with a 35-metre waterfall with boardwalks and surrounding viewing areas at different levels. This lush (wet) conservatory highlights the relationship between plants and the planet, demostrating how the warming of the cool tropical cloud forests will threaten biodiversity. Within the mountain, a series of exhibition spaces describe the impact of incremental temperature change and the sustainable technologies employed across the gardens, while at its foot is the Ravine – a series of darkened secret gardens surrounded in mist.
Both are set within Singapore's 101-hectare Gardens by the Bay – a precinct which is key to the government's vision for transforming Singapore into a city within a garden.
World Landscape of the Year 2012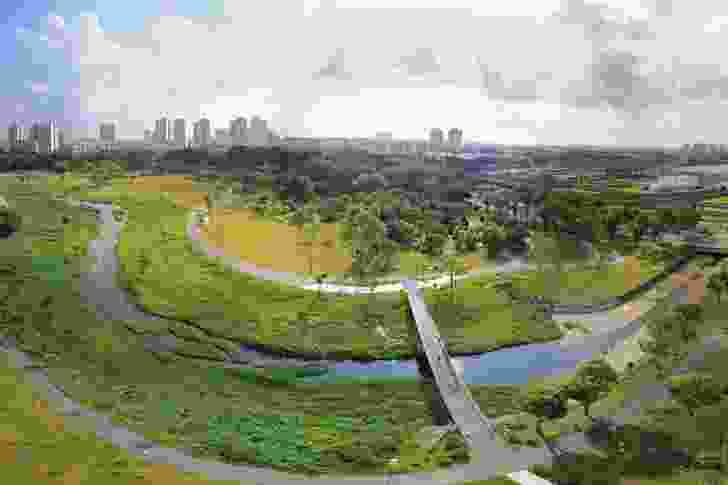 Kallang River Bishan Park, Singapore, designed by Atelier Dreiseitl.
The Kallang River Bishan Park project was designed with a holistic and sustainable approach to integrate the park with the river. A key element of the redevelopment is the restoration of the concrete canal to a naturalized river, with bio-engineered river edges using a variety of plants and bedding materials. This project is the first of its kind for Singapore, and the integration of the river with the park aims to make the waterway a more accessible part of a public recreational space.
World Future Project of the Year 2012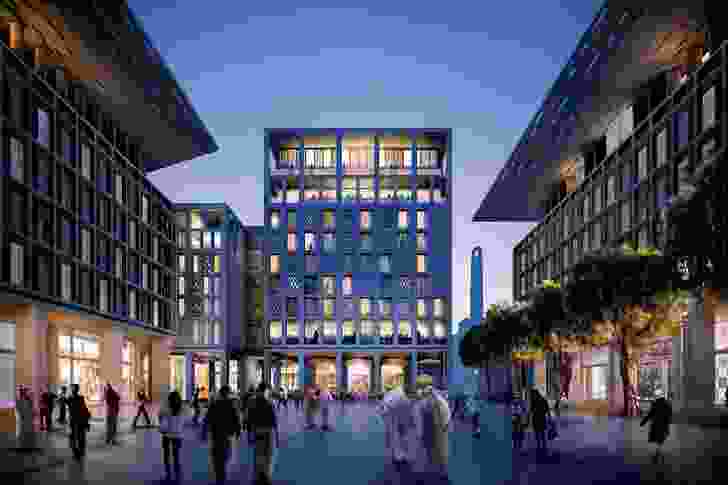 Msheireb – Heart of Doha, Qatar, designed by AECOM.
The aim of the Msheireb project is to create a modern Qatari homeland that is rooted in traditions, and in doing so to renew a piece of city where global cultures meet. The Msheireb site is located in Inner Doha, less than 0.5 km from Doha Bay. It is part of a strategic gateway between key routes into the city, including the old and proposed new airports.
Concepts of grid and lattice are fundamental to the masterplan – the lattice symbolizes community (through incidental qualities of the fereej) and the enjoyment of walking the city, while the grid symbolizes the paradigm of Western cities. Together the two form the foundation of the masterplan, suggesting continuity between past and future.
Architecture Media is a media partner for the 2012 World Architecture Festival.
See more of WAF here.
Related topics