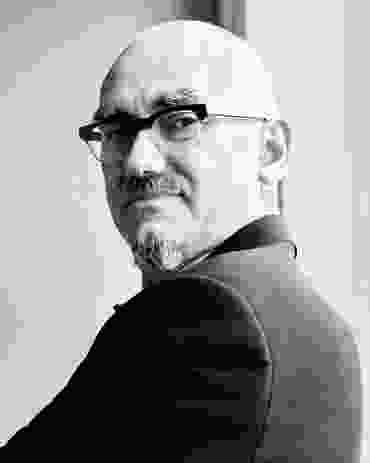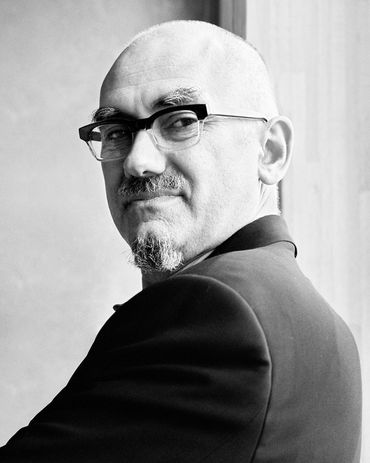 Berlin, the summer of 1995: Peter Wilson takes over from Daniel Libeskind as professor at the Berlin Weissensee School of Art (Kunsthochschule Berlin Weißensee, KHB). The KHB is located in East Berlin, where the Wall had fallen just six years earlier and the differences between East and West Berlin are still clearly demarcated. We students take to Peter immediately. He holds his lecture in German, showing drawings from his time at the Architectural Association School of Architecture (AA) in London and current projects by his practice Bolles+Wilson. Drawings are critical to understanding Peter's work and they soon became foundational in our own projects. Only fifteen students were admitted to the KHB each semester, based on an aptitude test and a portfolio. They came from many different places (mainly East and West Germany, America, Russia and Scandinavia), which was unusual for a small school that had been locked into East Berlin for forty years. Other universities in East Germany took a lot longer to attract students from abroad.
The KHB was founded in 1946 by sculptor Otto Sticht. In 1950 Mart Stam became director and located the school in the Bauhaus tradition. Architecture, sculpture, stage and costume design, painting, fashion design, textile design and visual communications were all taught under the one roof. All students started with a year-long interdisciplinary foundation course, after which they split into different disciplines. This academic model provided extensive theoretical-scientific insights, as well as interdisciplinary working opportunities, laying the foundation for trans-disciplinary projects in later years.
It was a good move on the part of the KHB to invite visiting professors to teach for two years: this brought fresh, international winds into the traditional school and opened up diverse ways to design and build architecture. Peter's approach was "not to clone myself with my students, hence the method I practised at Weissensee – to give each of you individual guidance." Apart from his individual support in the design process, we also learned to understand architecture as boundary-crossing thinking. Responsibility for socially relevant and politically volatile issues was an integral part of our studies.
A good example is the Schloss-Masse (Castle Mass) project we worked on in 1996 under Peter's guidance. The urban planning task for the Schlossplatz (Castle Square) in Berlin involved an area measuring 130 x 200 x 30 metres. We had to shape at least 25 percent of it. At the time the Schlossplatz was (and still remains) a politically controversial and significant place. The Berliner Stadtschloss (the Berlin City Palace) was the principal residence of the Hohenzollern Kings of Prussia from 1701 to the fall of the German Empire in 1918, thereafter serving as a museum. Damaged by Allied bombing in World War II, the palace was demolished in 1950 by the German Democratic Republic (GDR) authorities, to make space for the Palast der Republik, which included the seat of the parliament of the GDR. Following the reunification of Germany in 1990, it was decided to rebuild the Stadtschloss and demolish the Palast der Republik (Palace of the Republic), despite the fact that the majority of East Germans opposed the demolition and despite protests by people who felt the building was an integral part of Berlin's culture and the historic process of German reunification.
As students, we were aware that we would have to respond to such a politically and emotionally charged place with equally strong concepts. None of us was in favour of rebuilding the castle. We wanted to look to the future and not to the past, and Peter supported us in doing so.
He had himself taken part in a competition in 1993, redesigning the Schlossplatz. In "Forum of Water" he proposed a hovering building, with the ground below removed. The ground was free, flooded, accessible only to tourist boats. The form referenced one of the building blocks of fractal geometry: a Menger sponge (3-D Sierpinski carpet), nine squares with a missing centre. Conceived as an alternative to rebuilding the Schloss, "Forum of Water" made him an outcast overnight. He was never again invited to take part in large competitions in Berlin and to this day has been unable to realize a single project there, although his projects are often exhibited and discussed in Berlin and his drawings have been added to the collection of the Berlin Museum, becoming part of its official history.
To us, the very features of Peter's design that the conservative jury and politicians criticized were heroic, exciting and prescient. We made our own responses to the problem. A friend of mine, Fred Plassman, designed a building game for ten teams. Through collaborative building according to clear game rules, and with direct communication through the media, the game could be repeated many times and would constantly be updated. He countered a heavily laden history with the lightness of the present. Another friend, Stefan Krauel, worked with permutations, orchestrating the mass to become a theatre of appearance and disappearance. I designed mobile stations, initially closely surrounding the castle mass, only to break out and move freely around the square. Their direction was defined by alternating occupations and functions. The Schloss-Masse project has had a long-term impact on me and has again come up in my current research project.
We were given the opportunity to exhibit our Schlossplatz projects in the heritage Mitte Museum. We organized a panel discussion for the opening in which we, Peter, Rainer Ernst (who was then also a professor at the KHB) and political guests discussed alternative options for the centre of Berlin. Peter was wearing a bright yellow shirt, itself an act of provocation in the grey-black world of architects and politicians. Beyond that, it was a stimulating debate that explained to politicians and the community why we wanted to take alternative paths. It also made clear to us that we were not only engaging in architecture for our college, not for grades or points, but rather for the reality in which we were living and to which we could make a contribution through our practice.
Because Peter's approach involves opening architecture and exposing it to other influences, he taught us that architecture is not just about spatial strategies but about strategies related to culture, society, communication, materials, political structures, arts and sciences. As a result, those then among us have become filmmakers, lighting designers, curators, lecturers … yet we still remain architects.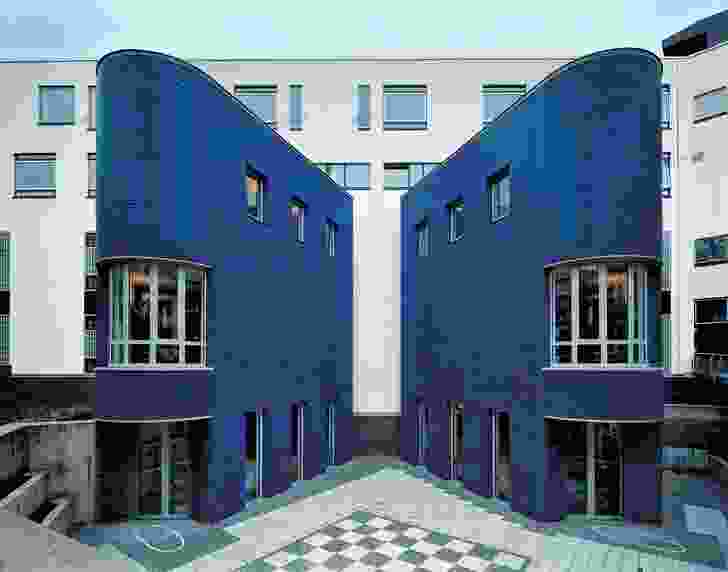 "Peter's first major work, the library at Münster, is inventive and detailed to such a degree that it is like a Dickensian universe. The observer enters a new regime or world. This is a realm free of late-modernist tendencies and with vague narrative references to natural orders and patterns. Peter's buildings became man-made and engineered factures, or constructs, which simultaneously nudged and suspended disbelief to introduce deeper implications more likely to be seen in theatre or sculpture."
—Allan Powell
"Twenty years after the completion of the Münster City Library it remains as popular and un-corrupted as when it was first occupied. Designed at a time when the computer revolution was predicted to erode the civic role of libraries, this library is an affirmation of architecture that confidently completes urban stories while commencing new ones. This concept is apparent in all Bolles + Wilson works, regardless of the project program, scale or preconceived civic importance."
—Adrian Iredale
Read an interview and other reflections on Peter Wilson's work from Architecture Australia's 2013 Gold Medal edition.
Source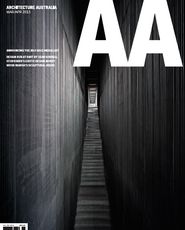 People
Published online: 27 Sep 2013
Words: Claudia Perren
Images: Christian Richters, Julia Cawley
Issue
Architecture Australia, March 2013
Related topics