BVN has designed a major cultural and administrative complex for the city of Coffs Harbour in coastal NSW. The multi-use centre is the subject of a State Significant Development application that outlines plans for a 13,500-square-metre building, which centralizes a number of the local council's functions.
In addition to offices for the council and council staff, the Coffs Harbour Cultural and Civic Space will also incorporate a library and gallery, a youth area and digital media studio and exhibition space, as well as a café, small events space and technology resources. It will be located at the site of a former Salvation Army building on Gordon Street in the centre of the city.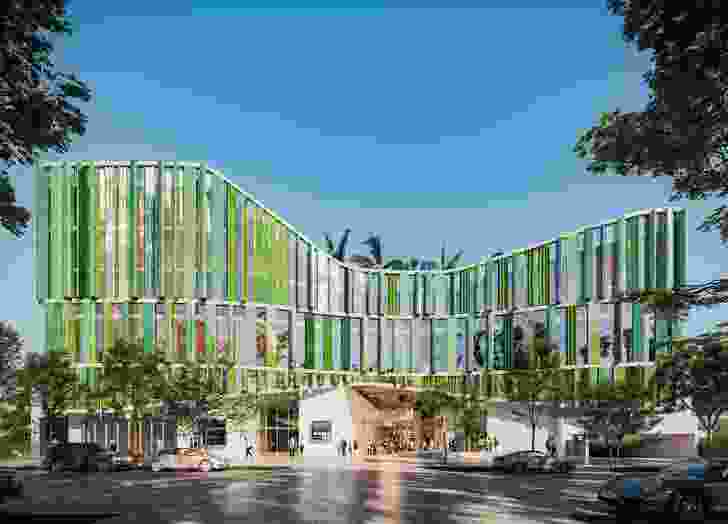 BVN's proposal, dubbed "All Welcome," calls for a four-storey complex partially divided by an open-air internal street containing an amphitheatre to be made from timber.
The schematic design report describes the public space element as "a multi-level, external three-dimensional public space" that will include both the ground-level area and a roof garden on the third floor.
The building will be clad in a bright façade of glazed terracotta panels that are intended to "highlight its welcoming nature and civic stature to the local community."
The centre is envisaged as the first stage in a ten-year masterplan for the Coffs Harbour CBD. Later stages could include upgrades to the city's streetscape, with a focus on improving the experiences of pedestrians.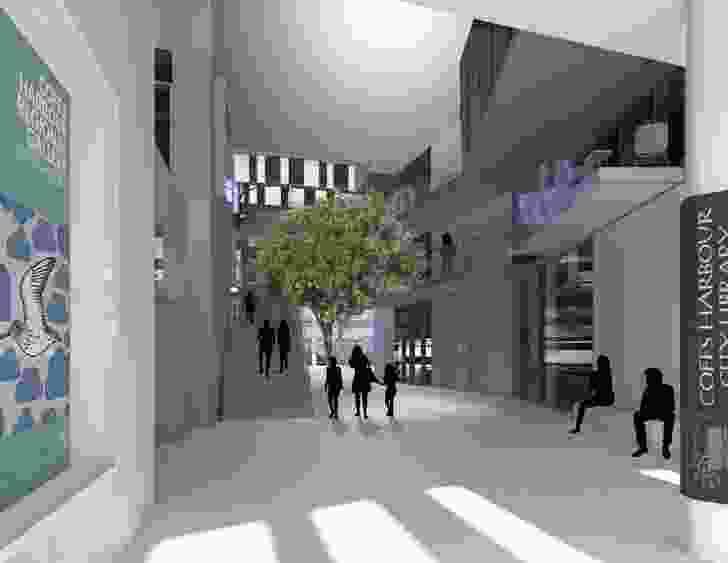 In 2017, three design teams – Designinc and Lacoste and Stevenson, FJMT, and Dominic Finlay Jones Architects – prepared concept designs for the project as part of a community feedback process. That feedback has informed the schematic design produced by BVN.
The development application is on public display until 30 October. It can be found here.
Related topics